"Strength is the capacity to break a chocolate bar into four pieces with your bare hands – and then eat just one of the pieces."  -Judith Viorst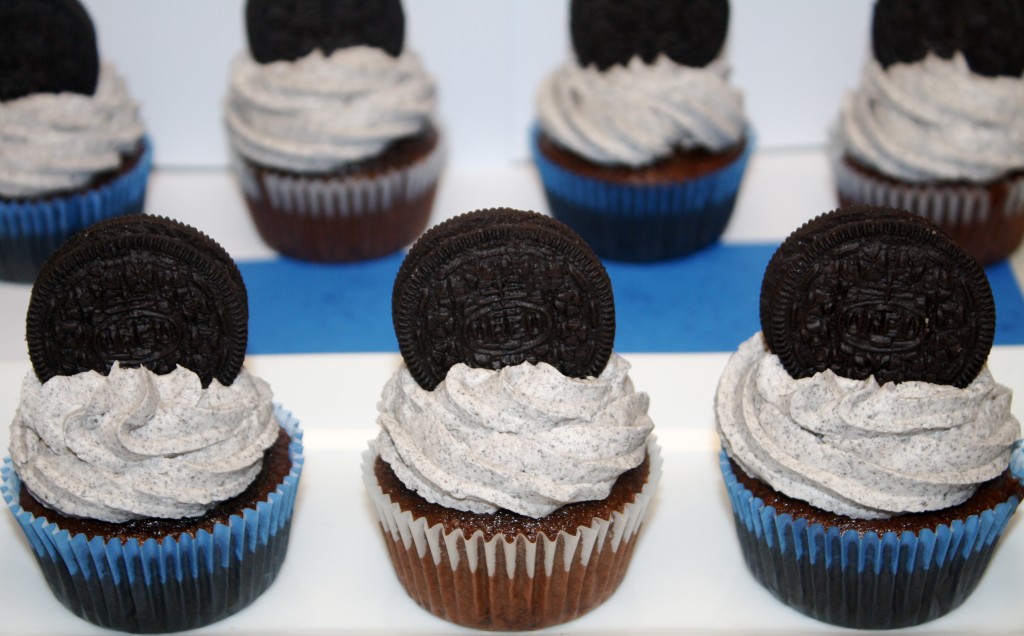 To admire someone is to respect them, their values, and their principles. Personally, I admire my family members for many reasons, for their discipline, their work-ethic, and most importantly, for the reason outlined in the quote above.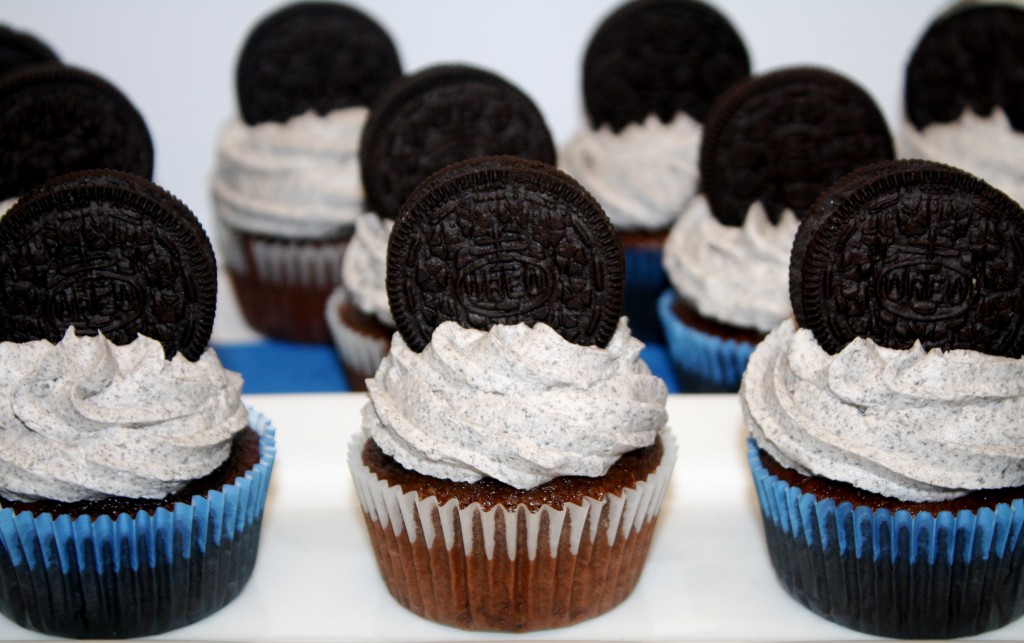 It might sound silly at first, so allow me explain further: A few weeks ago I bought gift package of chocolate bars for my boyfriend's aunt (which she shared with his uncle) and his uncle had only broken off a piece of chocolate each day. When we went over to visit for his birthday, he still had some chocolate left from the one bar! I don't know if it's sheer willpower, or the fact that he's not a girl and can constrain himself around chocolate but I was in awe. I certainly cannot simply break off one piece of chocolate, I need to eat the whole bar and I need to it right away.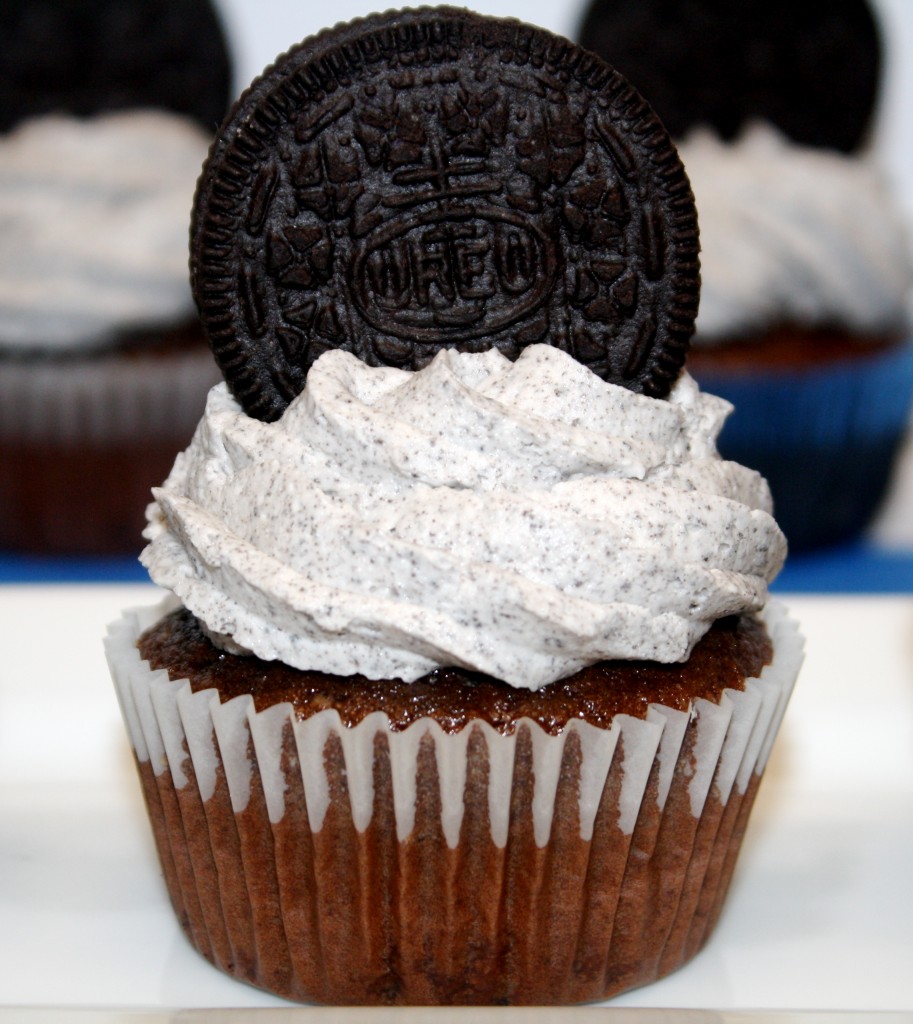 So again, there are many reasons why I admire him, and why I decided to make some good old cookies & cream cupcakes (his favorite flavor combination) for his birthday, but he's just a great person and deserves a great dessert for his birthday. Also, when I asked his wife if cookies & cream was still his favorite flavor combination she responded by saying,  "I think so, but either way, it's one of my favorites…"  – good enough reason for me!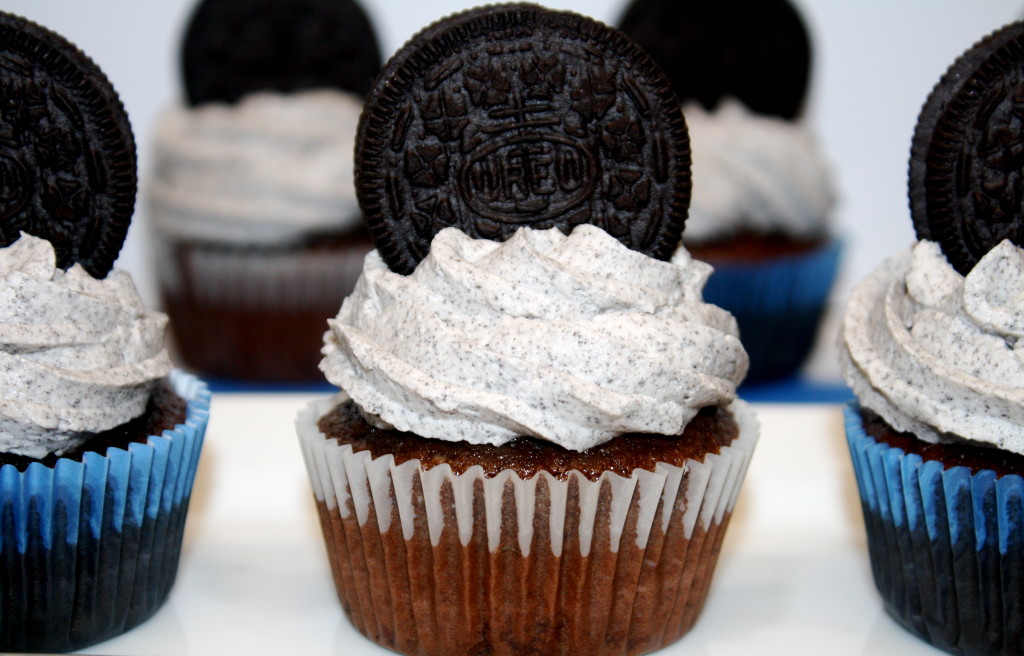 I placed half of a sandwich cookie in the cupcake liners and poured the cupcake batter on top. The result is a rich and chocolately cupcake with a surprise at the bottom. Then I decorated with a butter cream frosting (with cookie crumbs mixed in) and topped with another cookie. If you're a fan of cookies & cream – you'll definitely love these cupcakes!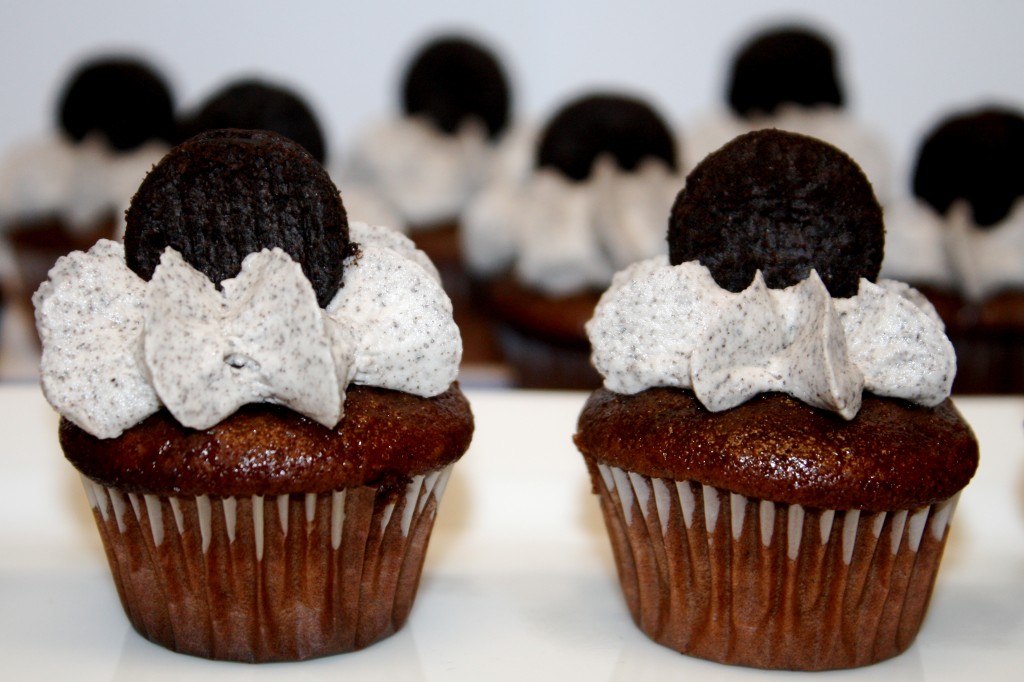 This recipe makes a lot of cupcakes. Next time I will definitely cut the recipe in half but I'm glad I tested out the whole recipe because I was able to make mini cookies & cream cupcakes. Overall I made 12 regular sized cupcakes and 24 mini cupcakes, which were happily eaten by my family, my classmates, my boyfriend's co-workers and my mom's co-workers…delicious cupcakes were had by all! Empty plates and endless compliments makes me feel confident of a job well done.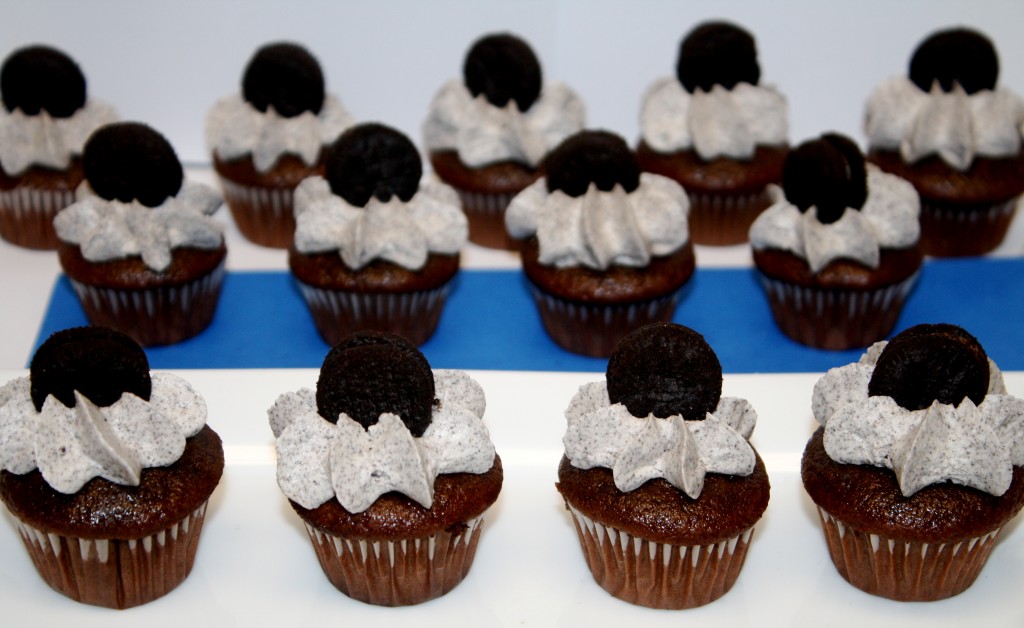 Cookies & Cream Cupcakes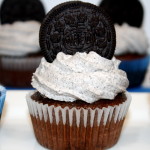 Adapted from, Bakerella.
Instructions
For the Cupcakes:
Preheat oven to 350°.

Line two cupcake tin pans with 24 liners (or 12 liners and 24 mini liners like I did!)
Break apart each chocolate-vanilla sandwich cookie and place cream side up in each liner. Place the leftover cookie pieces in a food processor and pulse until there are no large crumbs. Set aside the crumbs.
Mix the flour, cocoa, sugar, baking soda, baking powder and salt in a large mixing bowl using a whisk.
In a separate bowl, mix the eggs, oil, vanilla and milk until well combined.
Add the dry ingredients into the wet ingredients, then mix in the hot water to thin out the cupcake batter.
Pour batter into prepared cupcake tins, fill each liner about 3/4 of the way full.
Bake for 16-18 minutes until toothpick inserted into center comes out clean.
For the Frosting:
With a hand mixer on medium speed, beat together the shortening and butter until fluffy (for about three minutes). Add in the vanilla and mix until combined. Add in the powdered sugar in several additions, scraping down the sides of the bowl each time. Mix in half-and-half, one tablespoon at a time, until desired consistency is reached. Finally, mix in the cookie crumbs until combined. 
To Assemble:
Place frosting in a decorator bag fitting with a decorating tip (I used 1M swirl). Swirl frosting onto each cupcake. Press a sandwich cookie on top of  each cupcake.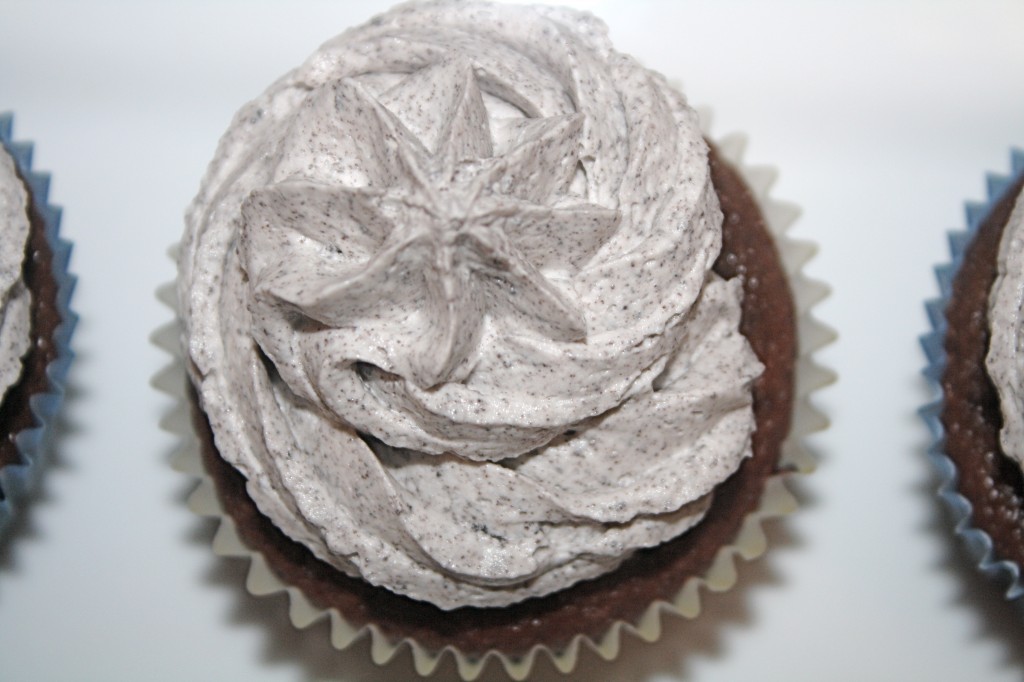 Print