"You know how I feel about tacos.  It's the only food shaped like a smile.  A beef smile." – Earl Hickey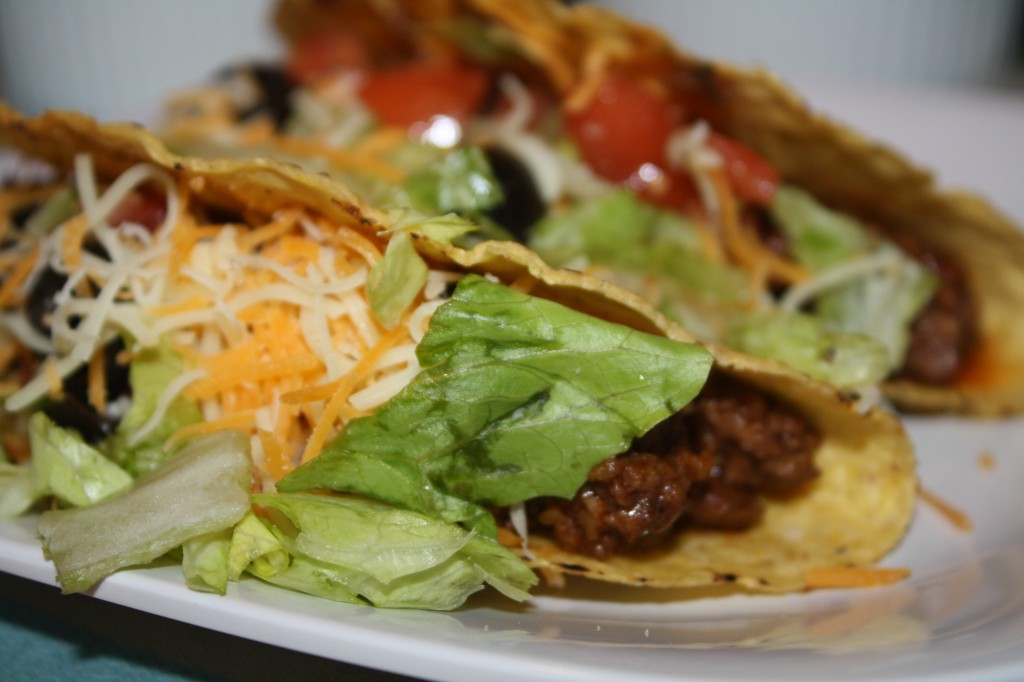 This recipe is perfect for a weekend taco night! Skip the taco seasoning packets and use this recipe to create your own simmering sauce. This sauce recipe is thick and packed with flavor. It can also be adapted depending on taste, add in some jalapeno or some chopped cilantro for more flavor.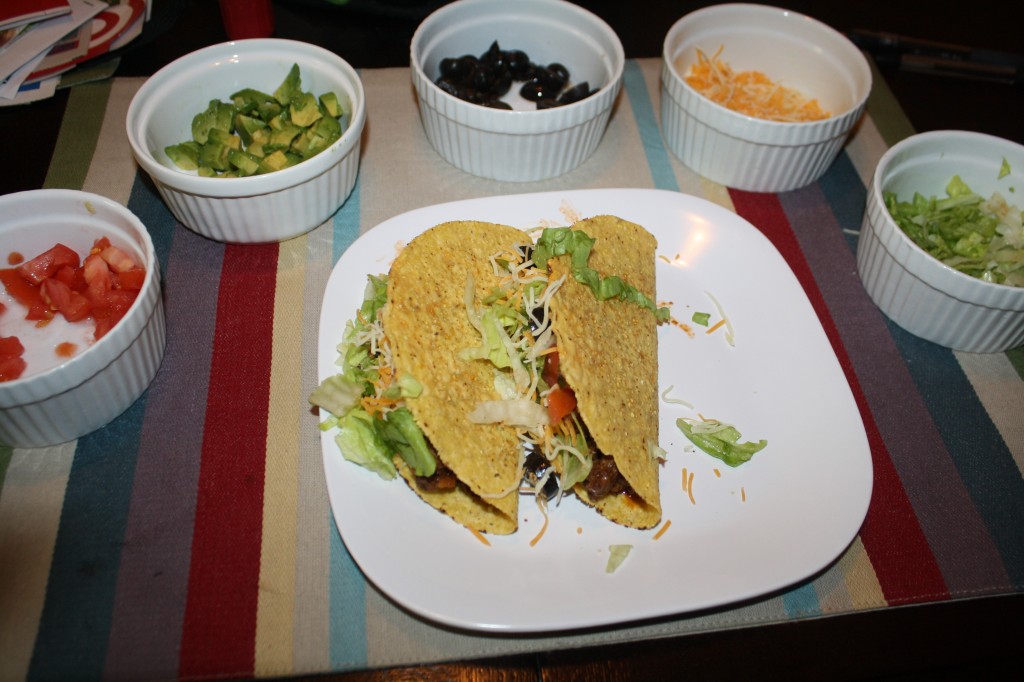 Serve tacos with any & all toppings you can think of! I served the tacos with tomatoes, avocado, olives, cheese, lettuce and sour cream. They were delicious!
Beef Tacos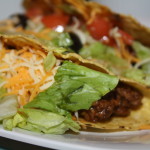 Adapted from, America's Test Kitchen
Instructions
Heat the oil in a medium skillet over medium heat until simmering.
Add the onion and cook until soft (about 5 minutes). Then stir in the garlic, spices and salt.
Cook until fragrant, about 3o seconds then stir in the ground beef.
Use a wooden spoon to break up the beef and stir it around the skillet. Cook the beef until no longer pink, about 5 minutes.
Stir in the tomato sauce, chicken broth, apple cider vinegar, and sugar.
Simmer until the mixture thickens (about 10 minutes).
Season with salt to taste.
Divide the mixture evenly among the taco shells. Serve with toppings, if desired.
Print