"The earth is what we all have in common." – Wendell Berry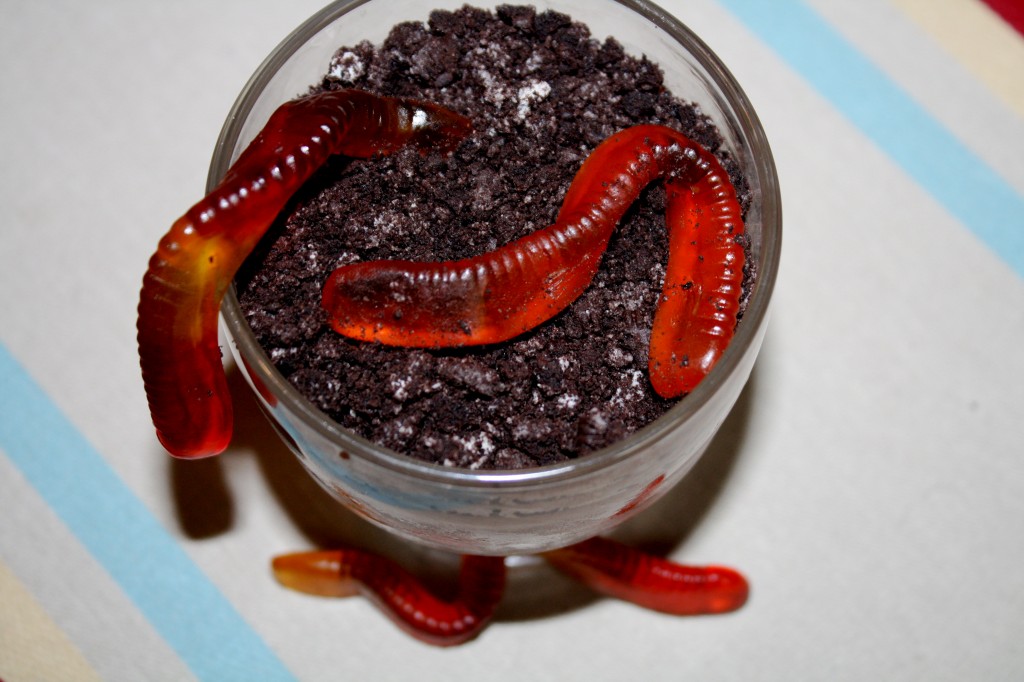 Earth day is a great way to reflect on the impact we have on our environment. Days like these can help us set new goals and be rid of negative habits. There are so many ways to "go green" and develop more eco-friendly habits. It doesn't mean you have to change your whole lifestyle in one day!  So aside from making a fun dessert to honor earth day I thought I'd also share some tips on easy ways to be more conscious about the environment & how you can help in small but meaningful ways!
1). Meatless Mondays – I've been talking about Meatless Mondays since beginning my blog, but mostly about the health benefits. Going meatless once a week also has environmental benefits! It's estimated that 40 calories of fossil fuel energy go into every calorie of feed lot in beef, compared to only 2.2 calories of fossil fuel energy used to produce one calorie of plant-based protein (meatlessmonday.org). Being conscious of cutting back on meat can also help cut fossil fuel demand.
2). Say Goodbye to Plastic Bags – Blue Avocado is a company with a mission to encourage individuals to live a planet-conscious lifestyle and to look good doing it! They offer reusable shopping bags with fun styles and colors. Their products are great and buying just one bag can help you avoid 3 plastic bags per shopping trip which adds up to avoiding 198 plastic bags per year! This helps reduce almost 9.5 lbs of CO2 emissions per year.
3). Ditch Plastic Water Bottles – Bottled water produces up to 1.5 million tons of plastic waste per year! Plus, plastic bottles are made with BPA (Bisphenol-A) a chemical found in plastics that has harmful effects to our health at high doses. The FDA states that low doses of exposure to BPA are not harmful, however, when you think about how many products we come into contact with on a daily basis that contain BPA – it really adds up. BPA can be found in plastic bottles, baby bottles, reusable food containers, the lining of cans and water jugs. Studies have also shown that BPA leaches from these plastics when exposed to high temperatures. The documentary Tapped has a lot of information about this.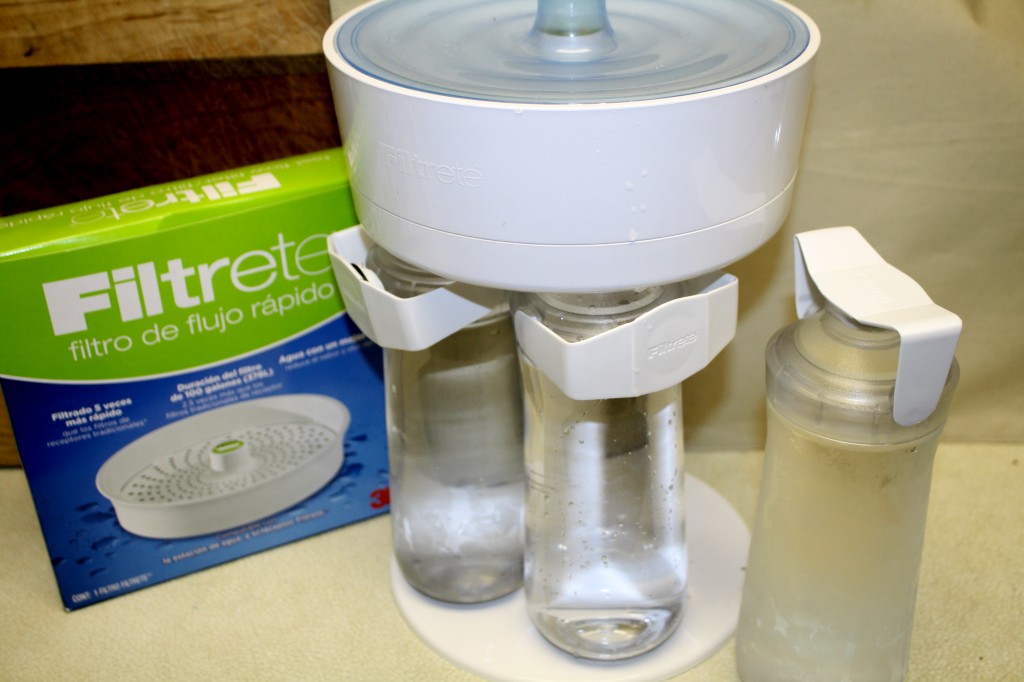 The Filtrete Water Station (pictured above) is a great way to get rid of plastic water bottles. It filters tap water into four BPA-free water bottles, perfect for those of us with on-the-go lifestyles!  It can help replace up to 3,000 plastic bottles of water per year & it's so easy to use, I love mine!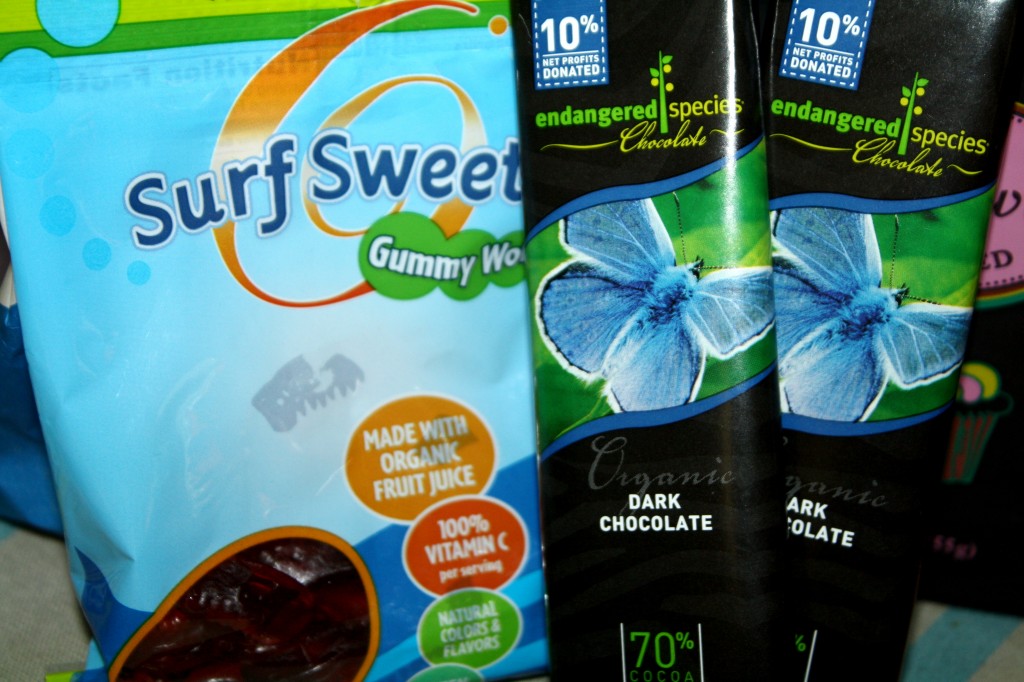 4). Indulge In A Cause: Endangered Species Chocolate (pictured above) focuses on honoring the Earth by committing to conservation efforts of endangered species and donating 10% of profits to non-profit groups that support species and habitat conservation. Their chocolates are all-natural, organic and range from 70% – 88% cocoa, full of natural antioxidants and flavonoids.
5). Save A Forest Without Planting A Tree – Avoid unsustainable palm oil! Palm oil is a natural product that comes from palm trees, but the problem with this is the deforestation of rain forests for the production of palm oil. Aside from losing carbon stored in forests this pattern is destroying wildlife & their habitats. Don't Palm Us Off is a campaign raising awareness for animals and to enforce mandatory labeling of palm oil. Avoid using products that include palm oil in their list of ingredients. This can be difficult because palm oil can be found in food products (such as nutella), beauty products and cleaning agents. Search for alternative varieties or only buy from companies who use sustainable palm oil.
Okay – time for the earth day themed recipe: dirt pudding with worms!
Dirt Pudding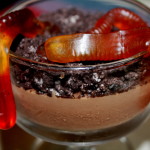 Adapted from, Cooking Light
Instructions
To make the chocolate pudding:
Combine first four ingredients in a medium, heavy saucepan; stir with a whisk.
Combine the low-fat milk and evaporated milk in a glass measuring cup and warm in microwave (approximately 60 seconds).
Add the milk mixture to the saucepan and stir with a whisk. Bring to a boil over medium-high heat, stirring constantly. Reduce heat, and simmer 1 minute or until thick.
Remove from heat; add chocolate, stirring until melted and mixture is smooth. Stir in vanilla.
Pour about 2/3 cup pudding into 6 ramekins (or dessert cups); cover surface of each serving with plastic wrap.
Chill at least 4 hours.
To make the "dirt" pudding:
Remove plastic wrap from each ramekin.
Crush chocolate sandwhich cookies and sprinkle over top of pudding.
Top with worms!
Nutrition Facts for the pudding only -  (from CookingLight): Serves 6 - per serving: CALORIES 194 FAT 4.6 (SAT 2.7g, MONO 0.9g, POLY 0.1g) PROTEIN 5.9g, CARBOHYDRATES 35g, FIBER 1.4g, CHOL. 6mg, SODIUM 175mg
Print