"Christmas cookies and happy hearts, this is how the holiday starts." – Author Unknown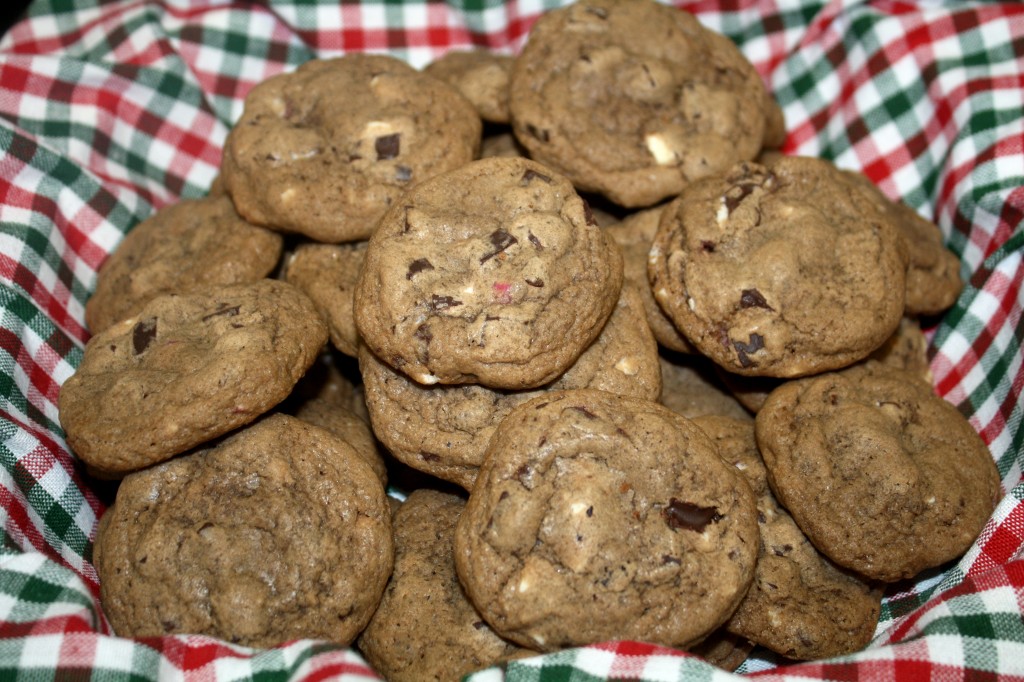 With these cookies my holiday baking has begun! I'm not even sure what inspired me to try this recipe, to be honest I think I was determined to "conquer" the technique of pudding cookies. I made an attempt in the summer to make s'mores pudding cookies and it did not turn out as I had hoped. Part of the blame has to go to my ancient baking sheets but still, it took me a little awhile to try another pudding cookie recipe and I'm glad I did because this recipe turned out great (with the help of some parchment paper, of course!).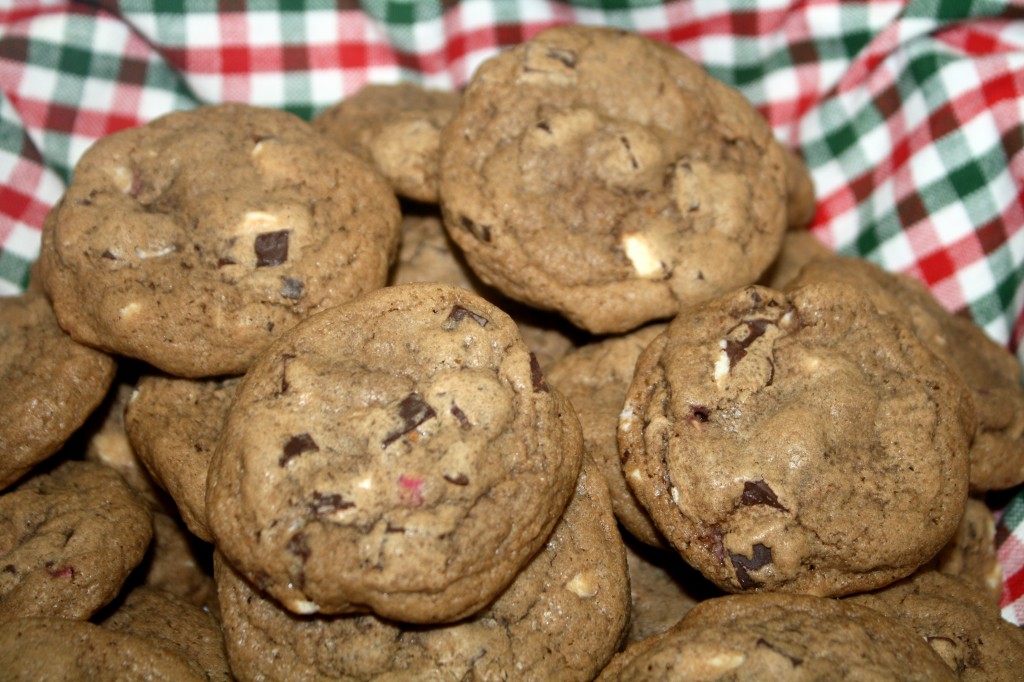 I'm definitely going to make this recipe again soon. It's packed with chocolate chunks and peppermint bark – perfect for the holidays! I was really excited to find peppermint bark baking bits at Trader Joe's. However, if you can't find those Andes also makes peppermint crunch baking chips. I always use Whole Food's 365 mini chocolate chunks as well, they're the best I've been able to find.  As far as the pudding mix, the Dr. Oetker instant chocolate pudding is my go-to. It's made without any pesticides or GMO's and tastes delicious on its own, but makes for a soft and chewy cookie when added into this recipe! Enjoy!
Chocolate Chunk Peppermint Pudding Cookies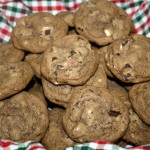 Adapted from, Chef In Training
Instructions
Preheat oven to 350°.

Cream together butter and both sugars.

Beat in dry instant pudding mix.

Add eggs and vanilla and beat until combined. 

Mix in baking soda and flour until combined.

Stir in the peppermint bark baking chips and the mini semi-sweet chocolate chunks.

Roll into 1-inch balls and place on baking sheet.

Bake at 350 for 8-10 minutes.

Cool cookies on a wire rack & enjoy!

Yield: Approximately 30 cookies.
Print