"When you look at a cupcake, you've got to smile." -Anne Byrn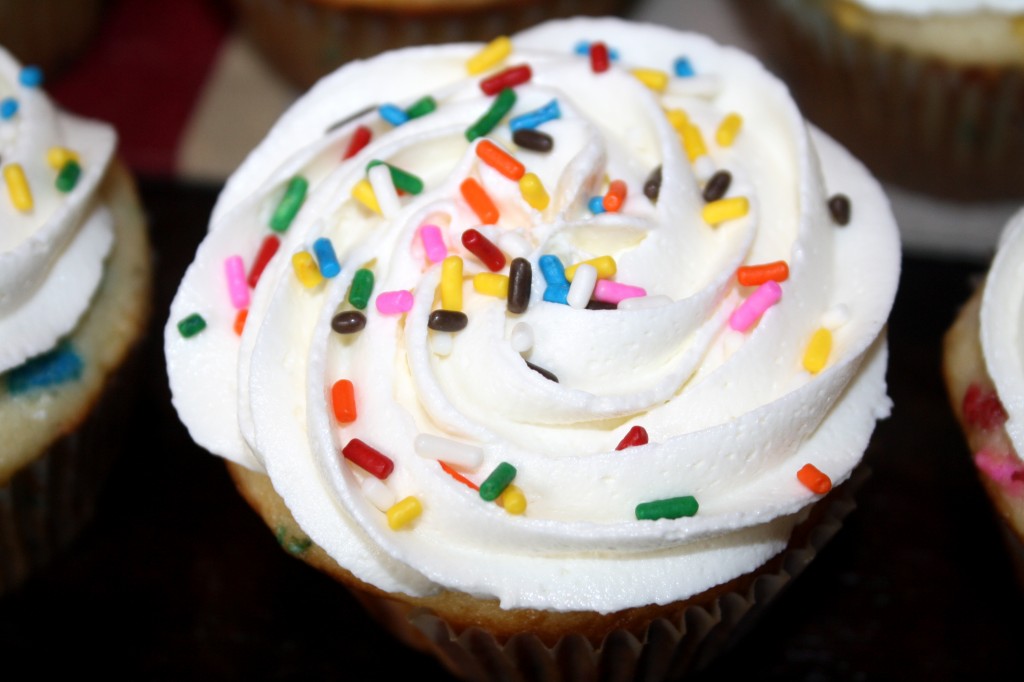 A few weeks ago Mo & I went to see Kevin Hart perform in Atlantic City.
He had this one joke about how being single is fun until you call your friends to go out and they say that they're busy because they're hanging out with their girl making cupcakes because it's cupcake Tuesday! (aka a fake "holiday" to make your man stay home with you!)
Mo & I were cracking up because this is definitely something I would do: set aside time for baking cupcakes with him and call it a special day. That being said, Mo went into work last week and when he announced it was cupcake Tuesday as a joke to his co-workers, they were less than thrilled (understatement) that he did not provide them with any cupcakes. Therefore, I took it upon myself to remedy the situation by baking cupcakes for him to take to work this week!
I decided on "funfetti" cupcakes, for no reason other than the fact that they're awesome!  I mean come on, doesn't the word "funfetti" just make you want to throw a dance party?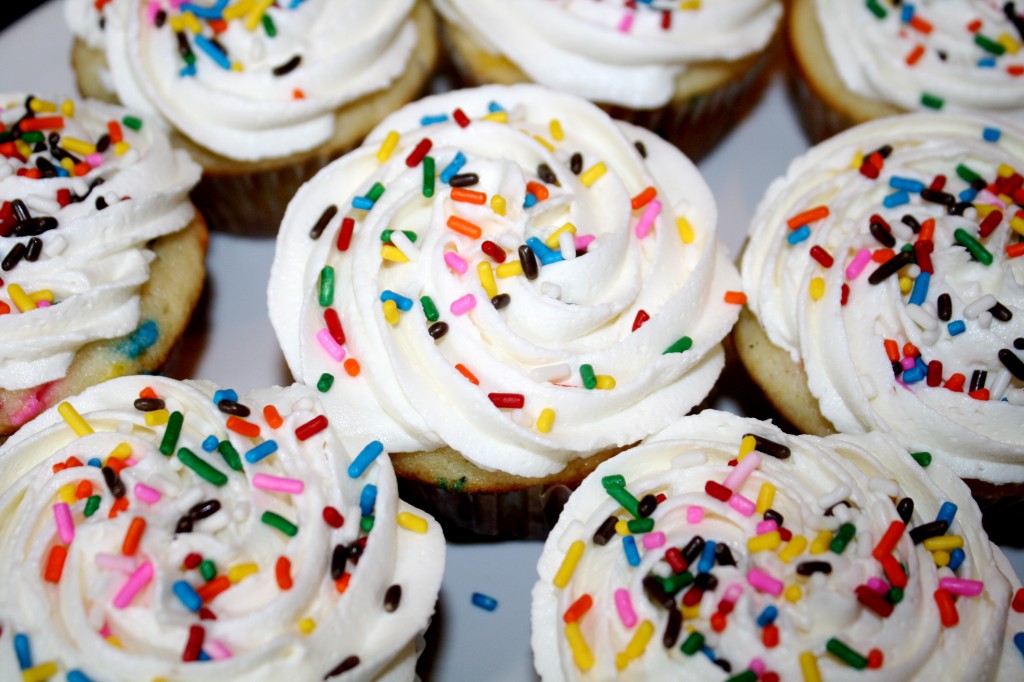 Funfetti Cupcakes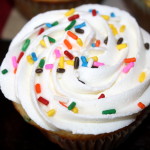 Adapted from 52 Kitchen Adventures, original source: CakeSpy.
Instructions
For the cupcakes:
Preheat the oven to 350°. Line muffin tin with paper liners.
In a medium bowl, sift together the flour, baking powder and salt.
In a separate bowl, beat the sugar and butter with an electric mixer until well combined. Add the egg and egg white, one at a time, mixing thoroughly in between. Mix in vanilla. Beat in flour mixture in 3 additions, alternating with milk, beginning and ending with the flour. Fold in rainbow sprinkles, and then fill 12 cupcake liners evenly (about 1/4 cup batter for each muffin cup).
Bake for 15-18 minutes or until a toothpick inserted in the center comes out clean.
Let cupcakes cool completely before frosting.
For the frosting:
Beat the butter for 2-3 minutes with an electric mixer on medium speed (until the butter is smooth and creamy).
Gradually mix in the confectioners' sugar on low speed. Mix in vanilla and 1 tablespoon of milk and increase speed to high. Beat for 2-3 minutes until frosting is light and fluffy. Add more milk or confectioner's sugar to reach desired consistency.
Spread or pipe frosting onto cooled cupcakes, then decorate with sprinkles!
Print