"It's comfort food; it's heavy food; it's food for days like today." -Jason Rogers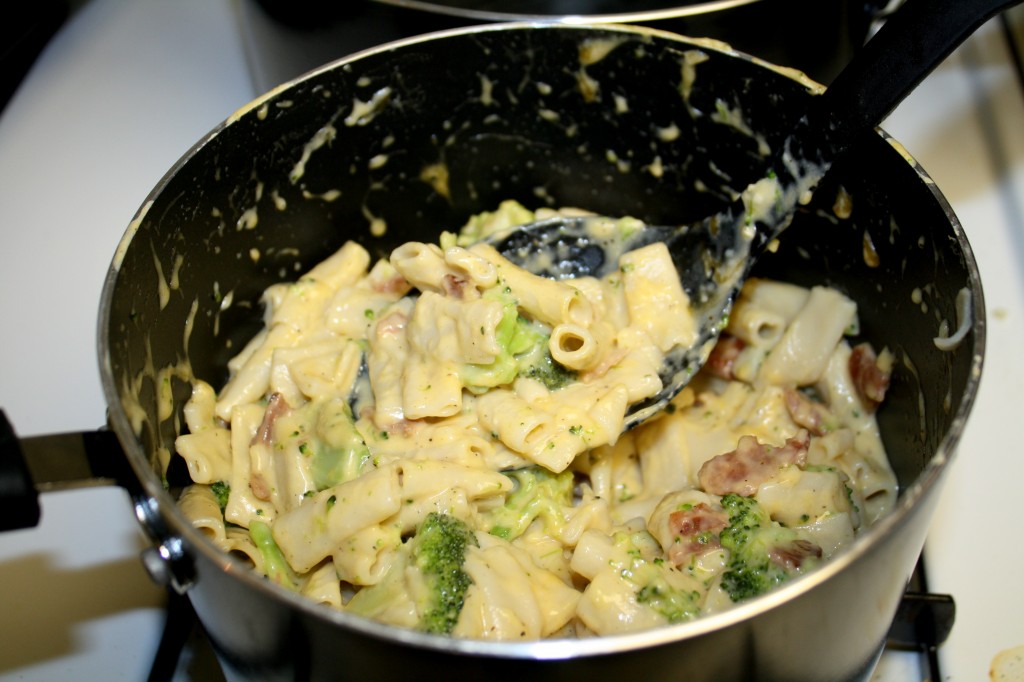 We all need comfort foods from time to time – and mac and cheese just happens to be one of the most popular comfort foods in America. In my opinion it's not really hard to see why – a creamy, cheesy dish with butter and pasta. Sounds comforting to me & with this recipe you can also take comfort in the fact that its healthy and lighter than most recipes.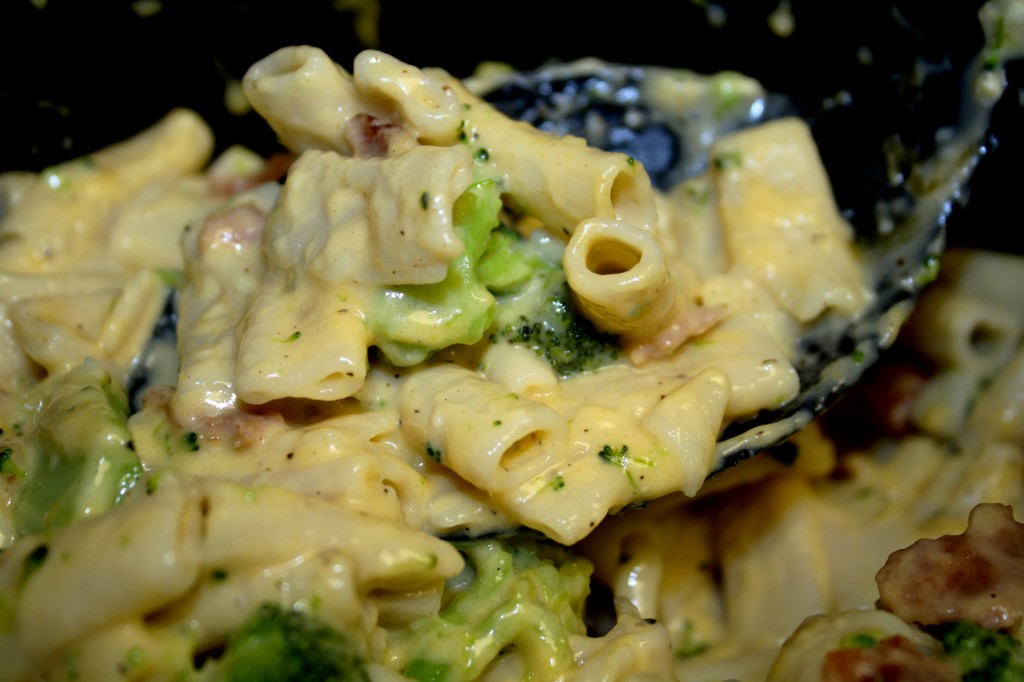 Sadly though, mac and cheese has gotten a bad reputation, which doesn't surprise me. Many restaurant chains take a simple dish like macaroni and cheese and add calorie-dense pastas that create disastrous meals. California Pizza Kitchen's Curly Mac & Cheese is 1,088 calories and The Cheesecake Factory's Macaroni & Cheese is 1,2010 calories – and these are only the kids sizes! Then there are other restaurants creating new dishes using mac and cheese as a base (the mac and cheese quesadilla & the mac and cheese hamburger) I mean – really? Mac and cheese is delicious on its own, it doesn't need to be jazzed up. It also doesn't need to be made into a caloric catastrophe.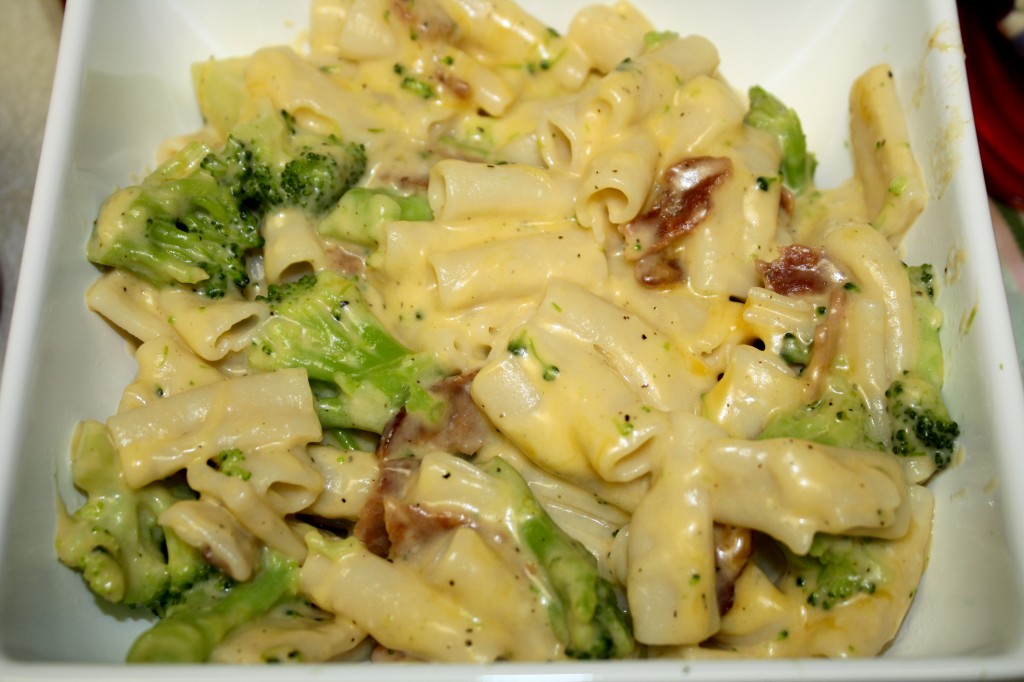 The best thing about this recipe is that no one I served it to guessed it was from
Cooking Light
! The cheese sauce is what makes this mac and cheese so good. After melting the butter in a saucepan, the flour is sprinkled on top and cooks for about 1 minute. The next step is adding in the milk, and since the flour has been cooking previously to this step it will expand in the milk creating a thick sauce. The recipe called for rigatoni but I only had penne on hand and it tasted delicious! Turkey bacon can also be substituted for center-cut bacon in this recipe.   
Bacon and Broccoli Mac & Cheese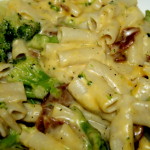 Adapted from, Cooking Light Magazine April 2012
Instructions
Steam broccoli for five minutes or until crisp-tender. Drain, pat dry and keep warm.
Cook pasta in boiling water in a large pot (approximately 8 minutes or until al dente) drain and keep warm.
Wipe down pan with paper towels and return to medium heat. Melt butter in pan. Sprinkle flour over melted butter; cook for 1 minute and stir constantly with a whisk.
Gradually add milk to flour mixture, bring to a boil and continue stirring with whisk. Cook for 1 minute or until mixture is thick; remove from heat.
Add American cheese; stir until smooth. Stir in sliced green onions and the remaining ingredients.
Stir in broccoli and pasta; serve immediately.
Nutrition Facts (from cooking light magazine): Serves 4 (serving size 1 & 1/2 cups) CALORIES 413, FAT 13.3 g, PROTEIN 19.6g, CARBOHYDRATES 53.4g, FIBER 3.8g, SODIUM 772mg,
Print