"To feel safe and warm on a cold wet night, all you really need is soup." -Laurie Colwin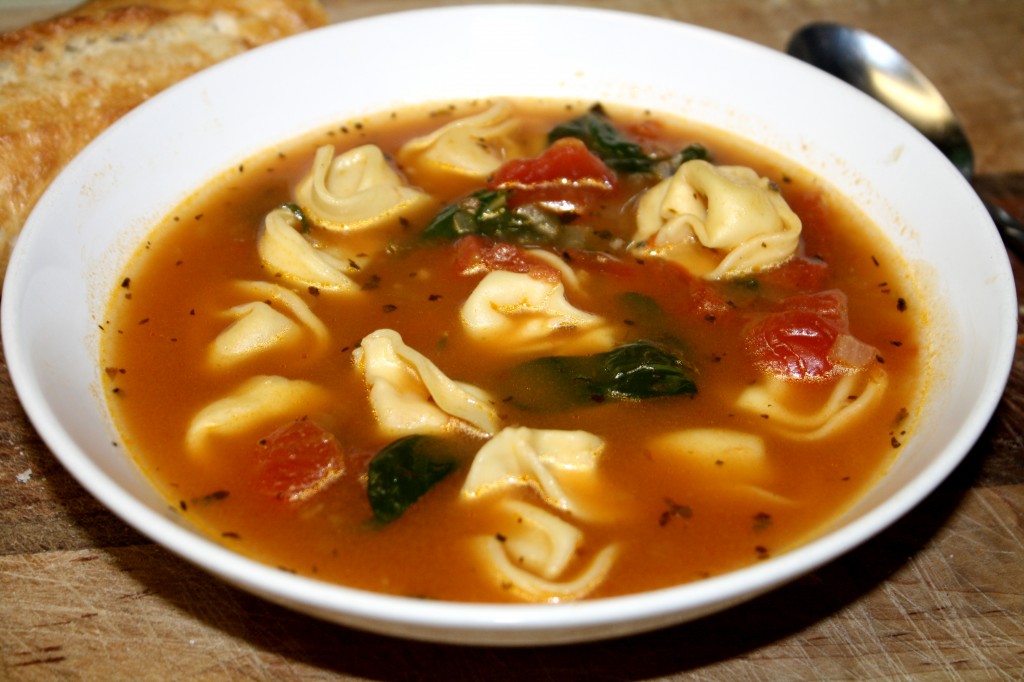 It took a little convincing to get my family on-board to participate in Meatless Mondays. I pulled out all my well-researched facts and information about how it helps the environment and how it's healthy…but to be honest I think the way I won them over was when I said we could have homemade cheese pizza for our first "trial run". Then I came upon the cookbook Cooking Light Italian and surprisingly enough, most of the recipes were vegetarian. There was my answer – win the people over with Italian food!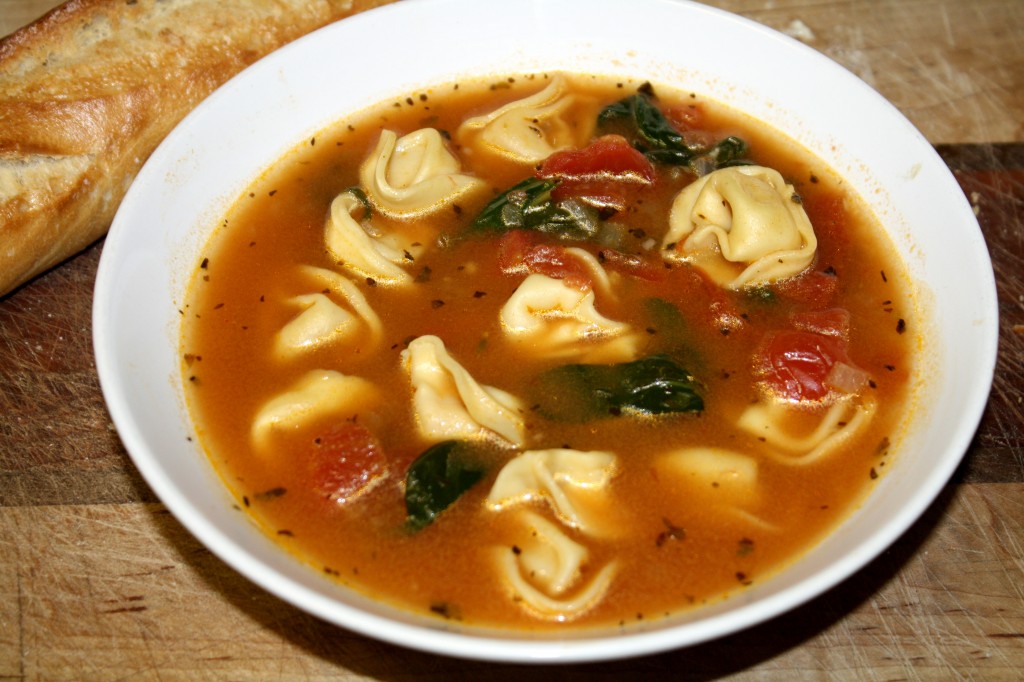 Cooking light pizza was hit, spinach & cheese calzones were delicious, and any type of pasta dish brought excitement to the table. However, recently I've been trying a different approach and I've discovered that soup is a fantastic idea for Meatless Monday! Making more soups was a goal of mine at the start of the winter season and now I've found my go-to for Meatless Mondays as well. This soup has already been requested a few times. It's delicious, filling & Italian! What could be better?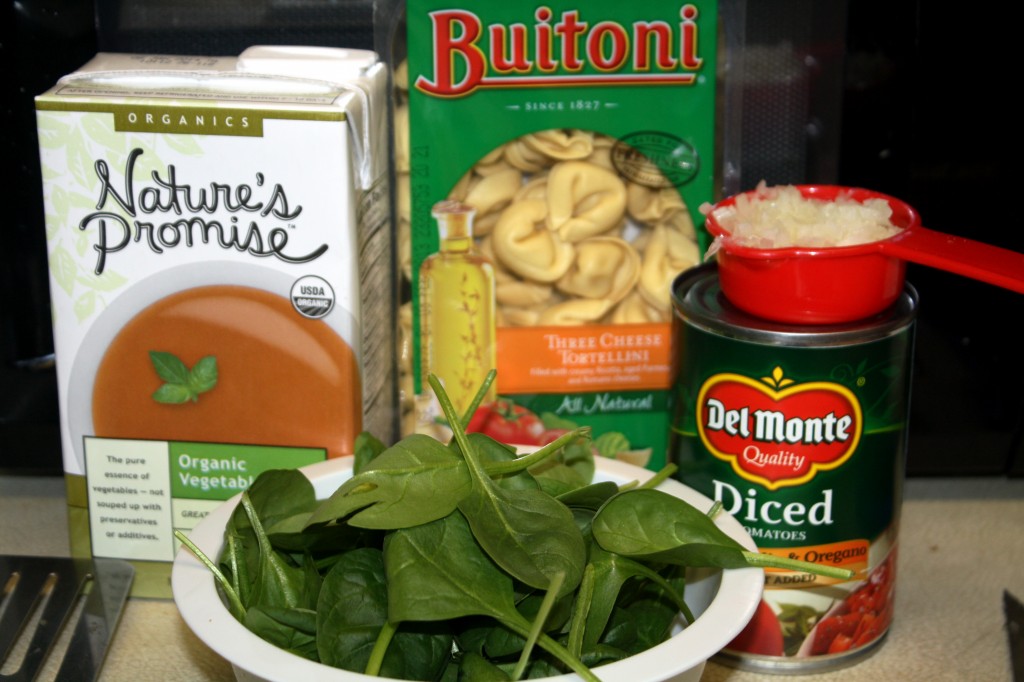 Start by gathering up the short list of  ingredients for this recipe (another bonus!)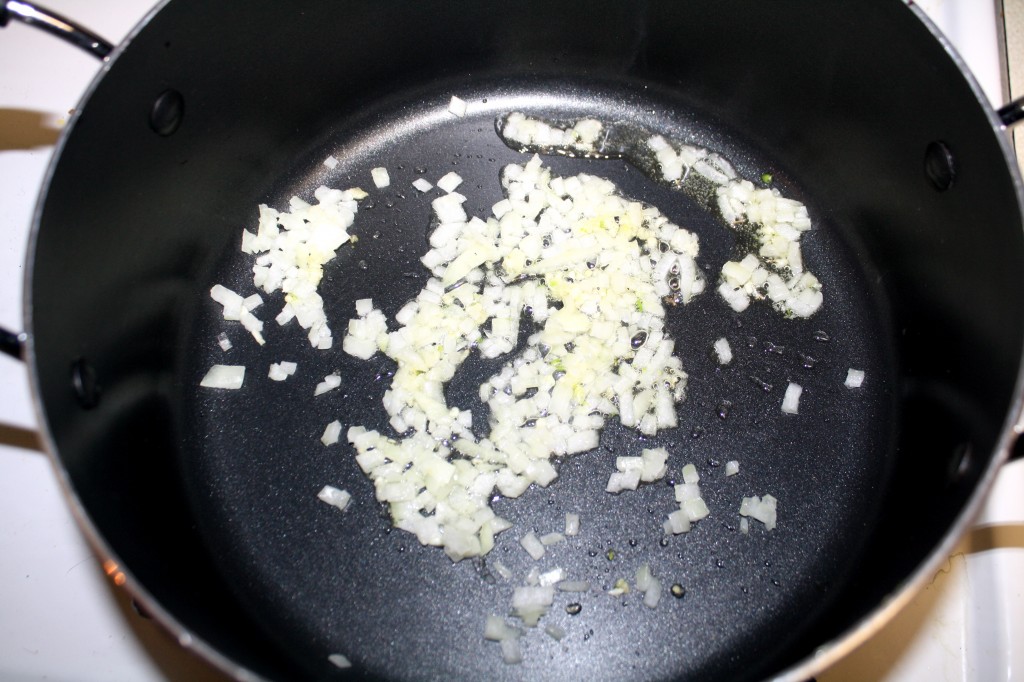 Begin by cooking the onion & garlic for about 5 minutes until the onion is soft and the garlic turns light gold.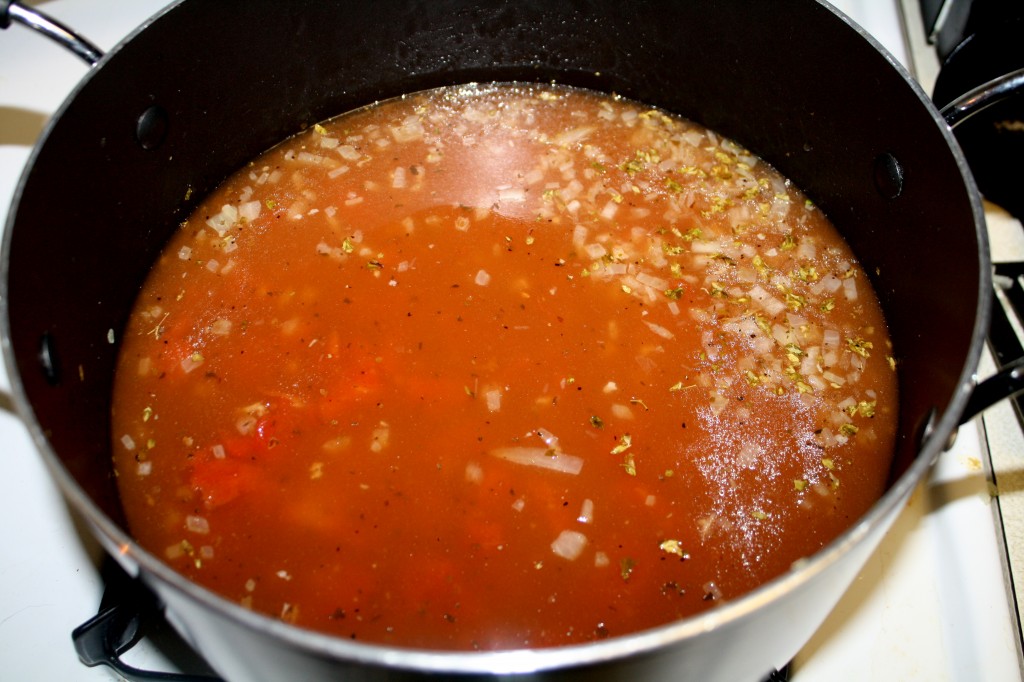 Then add the dried oregano, vegetable broth, tomatoes, and salt & pepper.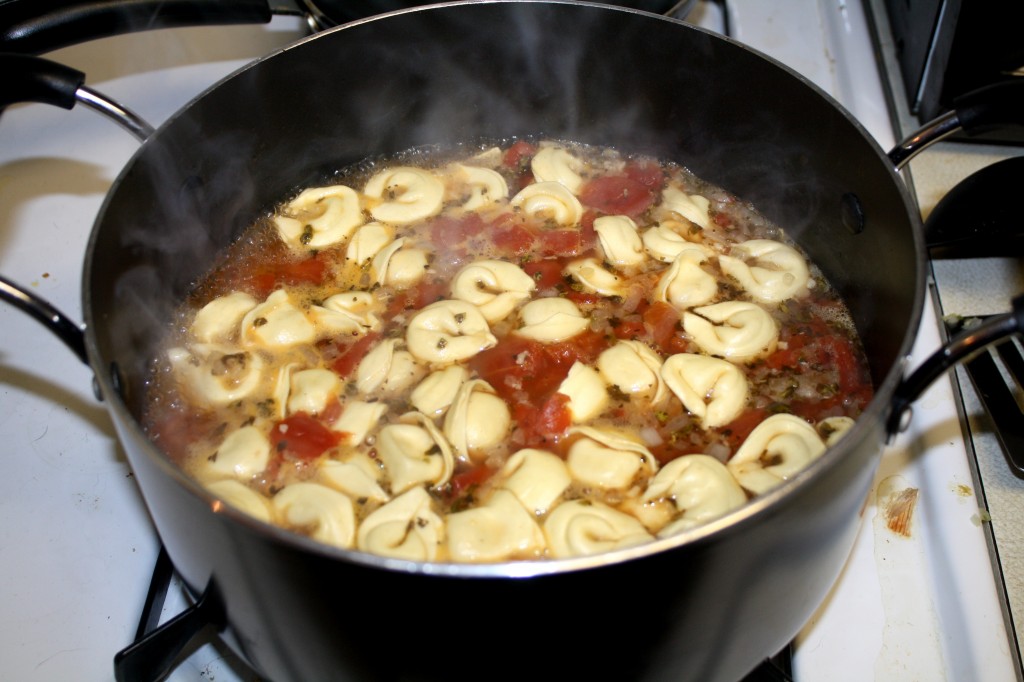 Next, bring the mixture to a boil and add in the tortellini.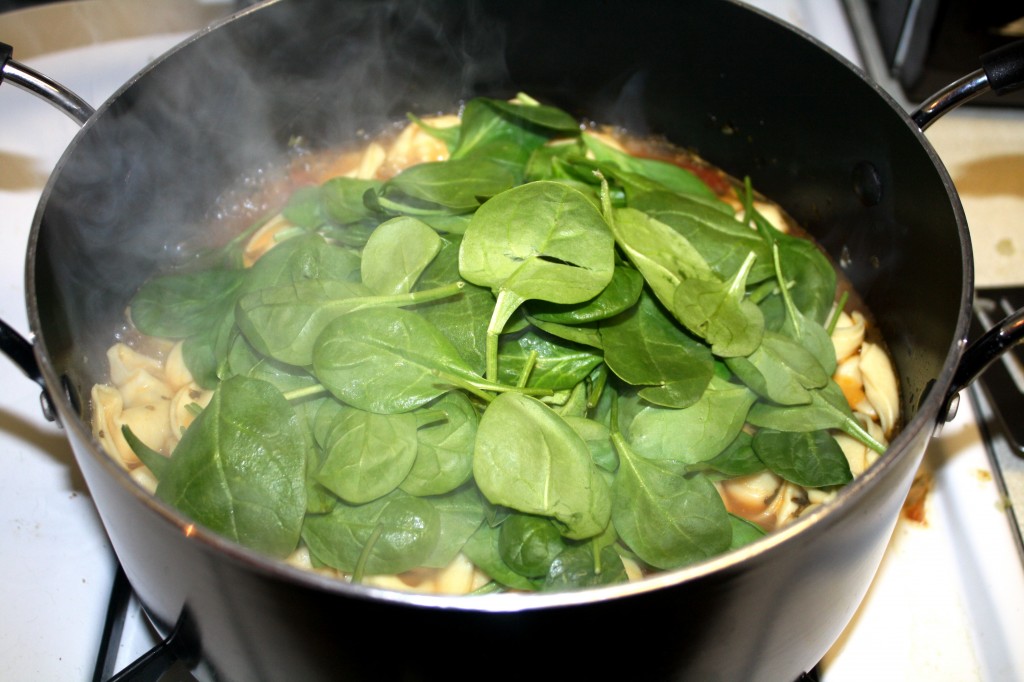 Cook the tortellini according to package directions. Once the tortellini is done cooking, add spinach to the soup & stir to combine. Serve with a side of bread & you're ready to eat!
Tortellini Soup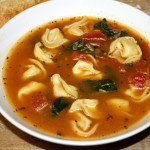 Adapted from, The Well-Fed Newlyweds
Instructions
In a large pot, heat olive oil over medium heat. Add garlic and onion. Cook until onion is softened and garlic has turned light gold, about 5 minutes.

Add dried oregano, vegetable broth, tomatoes and salt and pepper to taste.
Bring soup to a boil and add tortellini. Cook according to package directions.
Once tortellini is cooked remove the pot from heat then add in the fresh spinach and stir to combine. Add any additional salt or pepper; if desired.
NUTRITION FACTS (From myfitnesspal): Serves 3, Per Serving - CALORIES 410 FAT 12.3g (SAT. 3.2g), PROTEIN 16.8g, CARBOHYDRATES 57g, FIBER 5.5g, SODIUM 1225.8mg, CHOLESTEROL 33.3mg.
Print