"Cake baking has to be, however innocently, one of the great culinary scams: it implies effort, it implies domestic prowess; but believe me, it's easy." – Nigella Lawson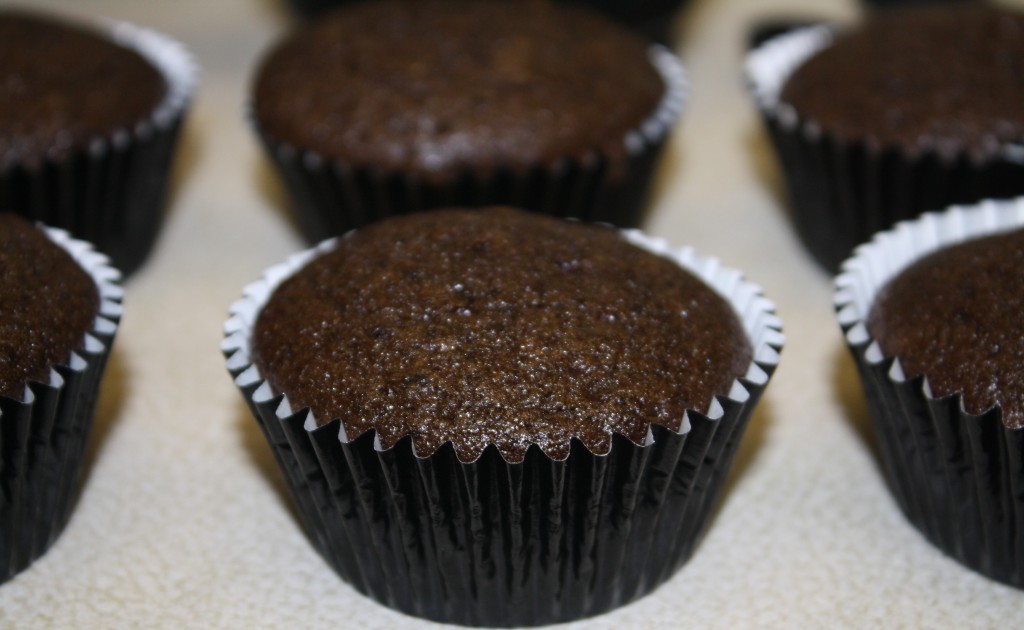 Aside from these cupcakes being moist and delicious, the recipe itself is incredibly easy! Ever since I first discovered this recipe it has been my go-to recipe for baking chocolate cupcakes! It's also an added bonus that these cupcakes are egg-free & dairy-free (and vegan!). I realize that concept might not be awe-inspiring for some people but those of us with food allergies or baking for others with food allergies know it can be difficult to find a recipe to fit certain needs AND taste extremely delicious. Luckily, this recipe does it all!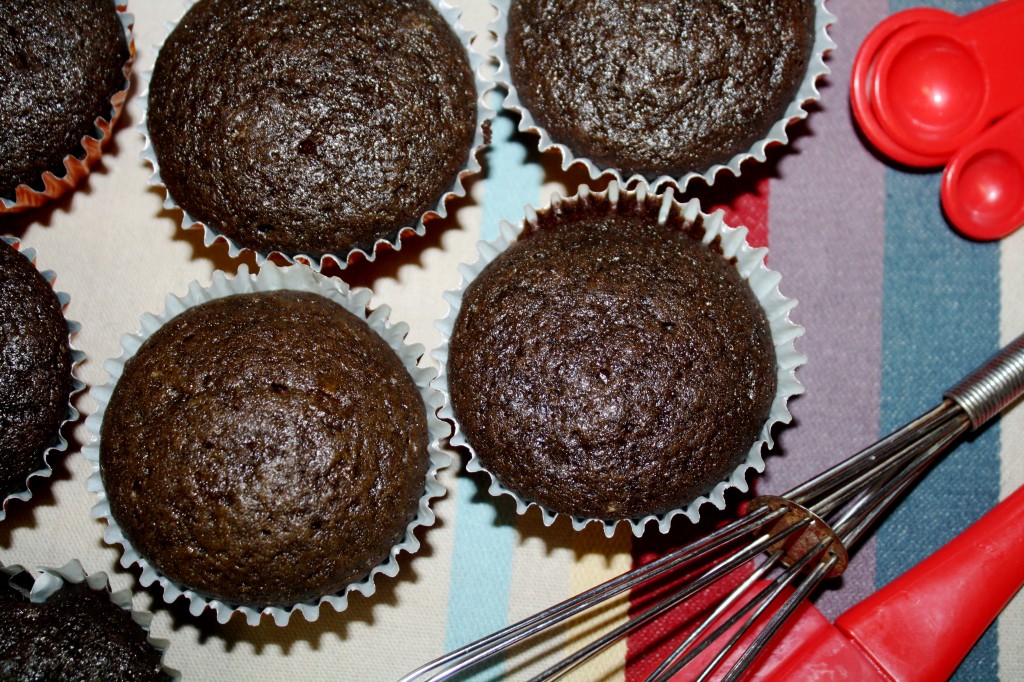 The history behind this recipe is a long & interesting one. During the Great Depression, ingredients such as butter, milk, and eggs were expensive and had to be rationed. However, someone discovered how to make a delicious cake (often referred to as "Wacky Cake" or "Depression Cake") using other ingredients readily available. The combination of vinegar and baking soda results in a moist and fluffy cupcake, and the addition of instant coffee granules intensifies the chocolate flavor. It's an all around great recipe for people with food allergies & without! Trust me, people won't even guess that these cupcakes are vegan and dairy-free.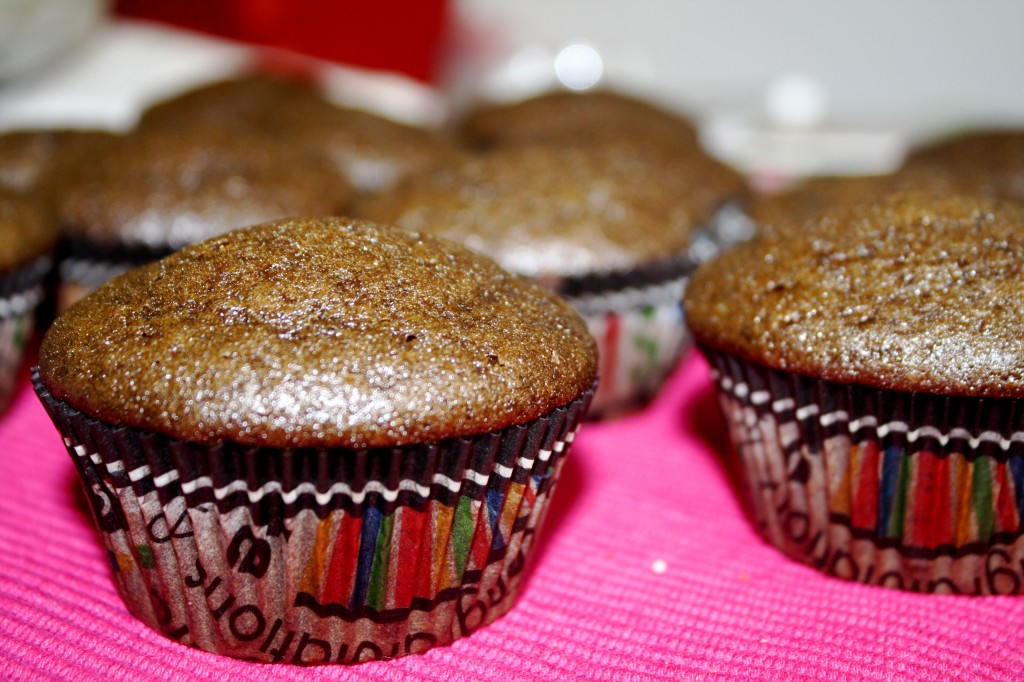 I made these for my graduation party a few months ago (I forgot to take pictures of the frosting). I decorated them with a basic buttercream frosting & sprinkles. Earth Balance makes dairy free and vegan butter sticks that I use often in baking.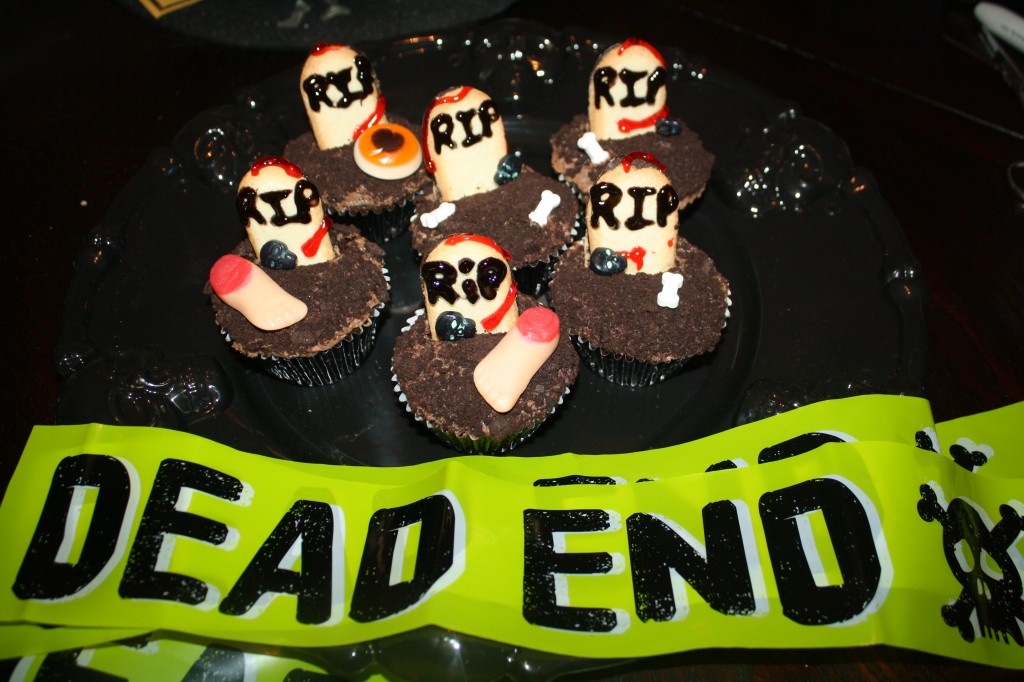 I also made these cupcakes using my go-to recipe to celebrate the recent season 3 opening of The Walking Dead.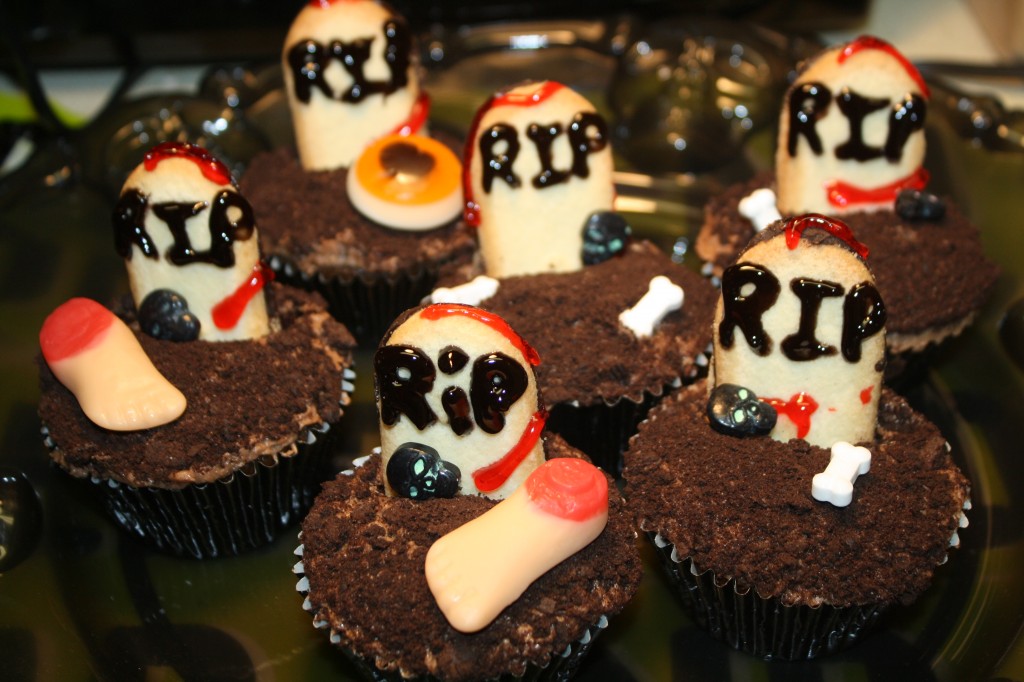 I used Milano cookies for the tombstones & I found gummy body parts at the dollar store (score!) Check back tomorrow to see another creative idea for Halloween cupcakes using this recipe!
Incredibly Easy & Moist Chocolate Cupcakes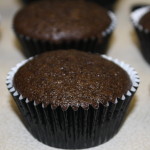 This recipe has a long history and I looked at a few different adaptations: Simply Recipes, Sarah Magid author of Organic and Chic, and Piece of Cake
Instructions
Preheat oven to 350°. Prepare a muffin tin with cupcake liners.

In a large bowl, whisk together the flour, cocoa powder, sugar, baking soda, and salt until there are no visible clumps. (Since cocoa tends to clump up it might help to sift the cocoa first). 

Pour 1 & 1/2 teaspoons of coffee granules into the 1 cup of warm water and stir gently. In a separate bowl mix together the coffee/water mixture, vinegar, vanilla extract, and olive oil.

Pour the wet ingredients into the dry ingredients and stir until mixture comes together. Do not over mix (the batter should be thin and slightly lumpy). 

Pour the batter evenly into the cupcake liners (about two-thirds of the way full). Place in oven and bake for 18 to 20 minutes, until a toothpick inserted into the center comes out clean. 

Remove from oven and let cool in the pan for 5 minutes, then remove from pan and let cool on wire rack.

Decorate with frosting as desired!
 NUTRITION FACTS (From myfitnesspal.com): Serving Size - 1 cupcake (plain), CALORIES 183, FAT 7.3g (SAT. 1g), PROTEIN 2.3g, CARBOHYDRATES 27.8g, SODIUM 104.9mg.
Print