"We are what we repeatedly do. Excellence, therefore, is not an act, but a habit."  -Aristotle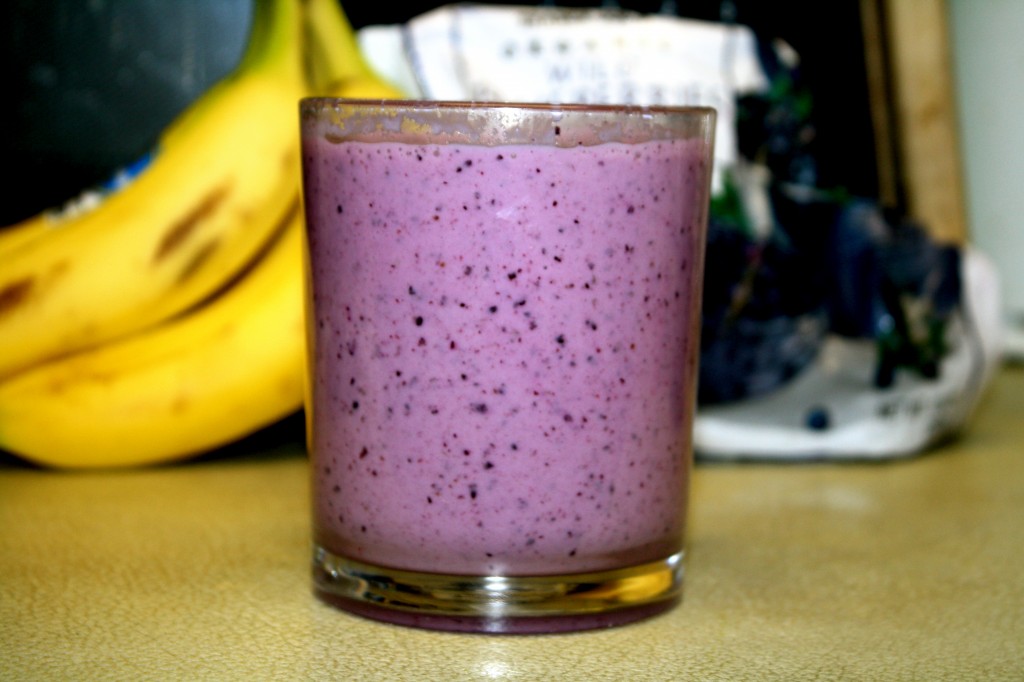 I always set little goals for myself throughout the year and I find it really helps me stay on track with my larger goals of eating healthy, staying active, and trying new things. Last summer, around the beginning of the season, I made it a habit to start drinking more smoothies. It wasn't as difficult as I thought it would be, either. I went grocery shopping for smoothie ingredients and bought a few bags of assorted frozen fruits, different flavors of greek yogurt, honey and agave nectar…and then went to the kitchen to experiment and find some great-tasting recipes.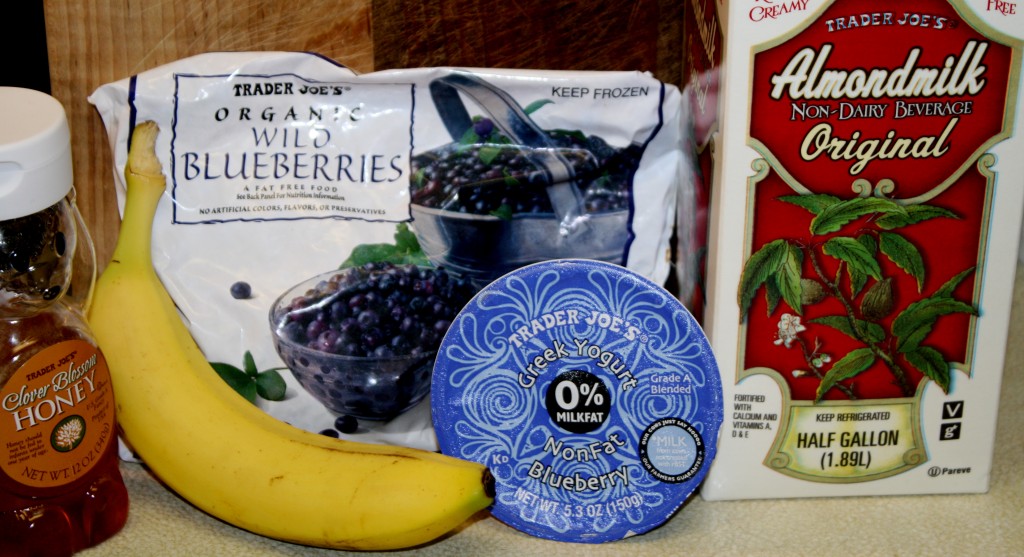 It makes sense that having healthy ingredients on hand makes it easier to stick to a goal such as drinking more smoothies because everything is there in front of you. This blueberry-banana smoothie is one of my favorites, especially after an early-morning workout.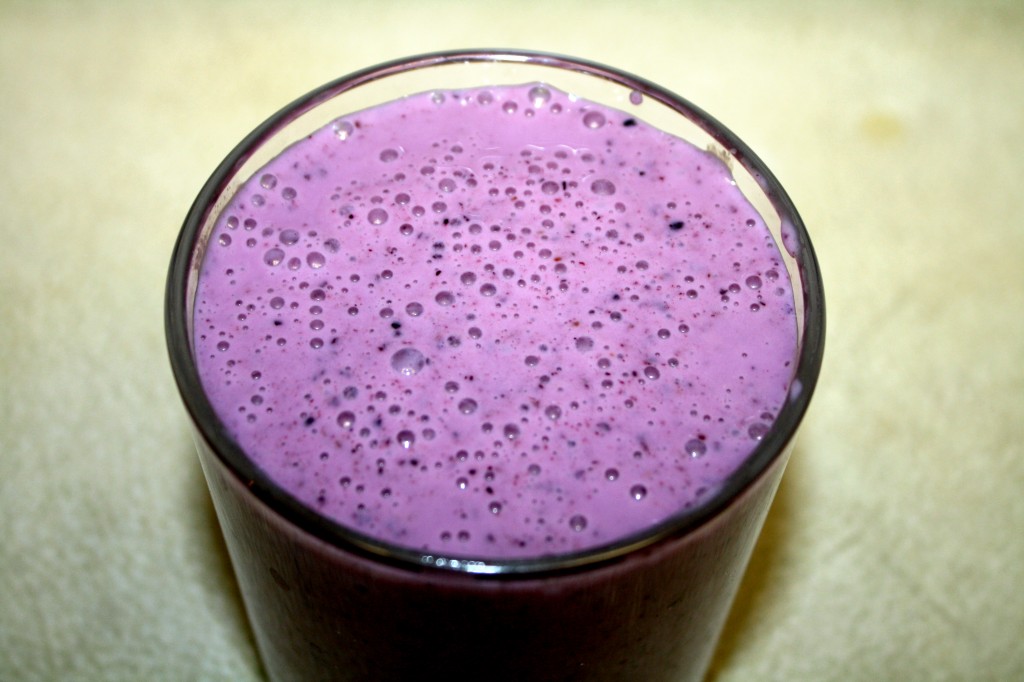 And I'll let you in a little secret: adding a frozen banana to a smoothie creates a wonderful creamy texture. I usually use ripe bananas because they tend to be sweeter. I cut them into chunks, freeze them on a baking sheet for a few hours, and then store them in plastic freezer bags until I'm ready to make a smoothie. Absolutely delicious!
Blueberry-Banana Smoothie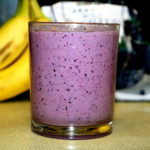 Adapted from, Whole Foods Market
Instructions
Put all ingredients into a blender and purée until smooth.
Pour into glasses and serve.
NUTRITION FACTS (From myfitnesspal): Serves 1, Per Serving - CALORIES 280, FAT 1.5g (SAT 0g, POLY. 0.6g, MONO 1.0g), PROTEIN 14.7g, SODIUM 131 mg, FIBER 4.5g, CARBOHYDRATES 53.4g, CHOLESTEROL 10mg.
Print