"Summer afternoon—summer afternoon; to me those have always been the two most beautiful words in the English language." – Henry James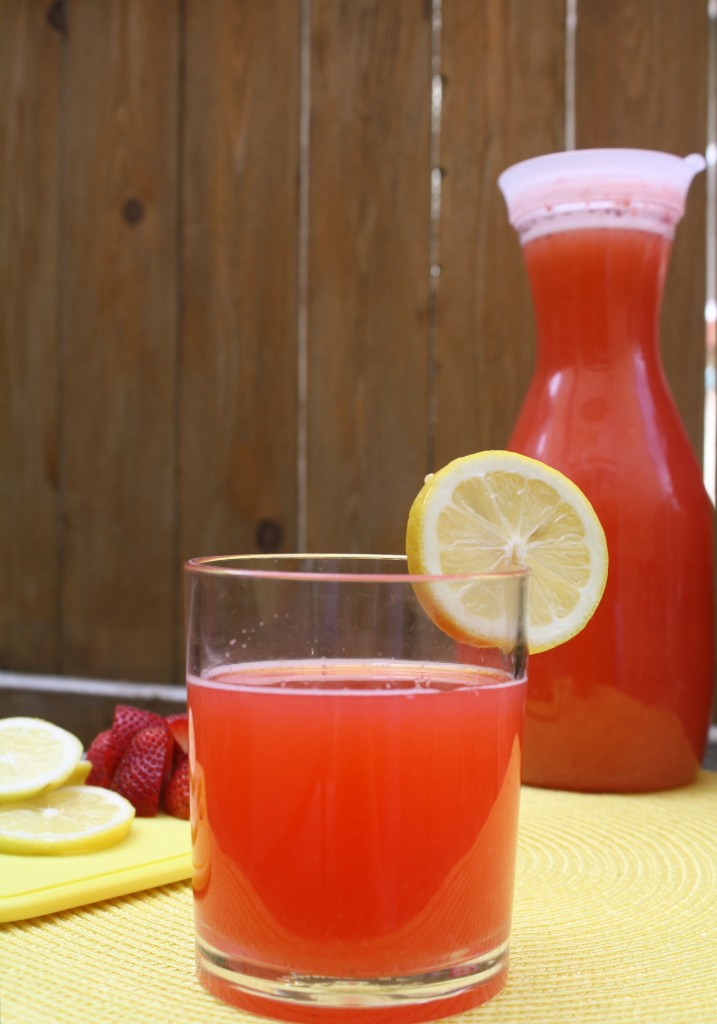 Hooray for the official start of the summer! I don't know about you – but I'm definitely ready for some summer recipes.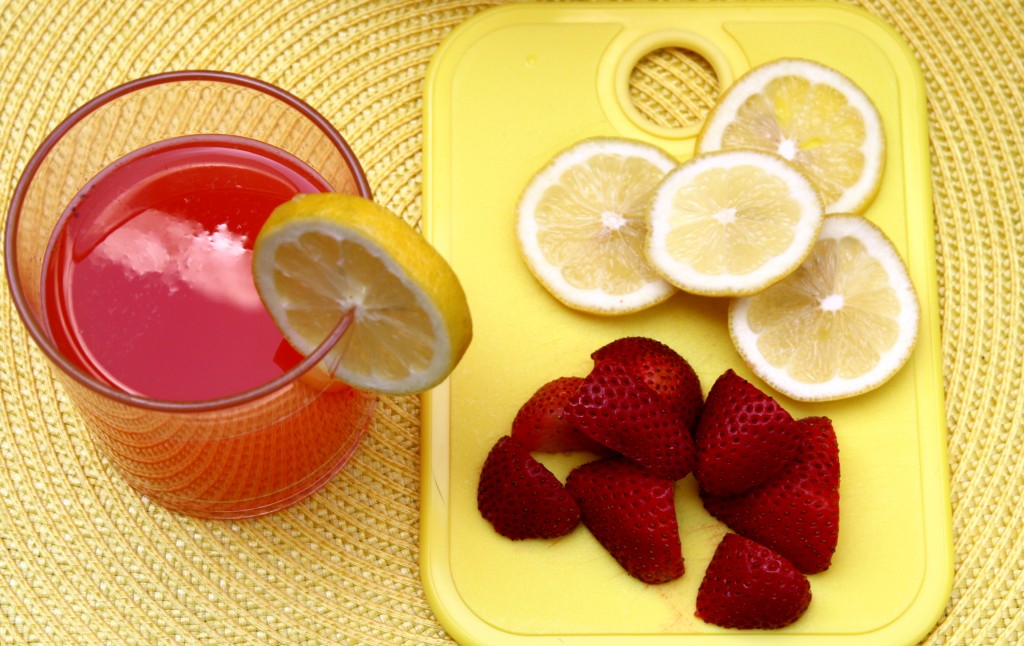 I don't drink a lot of juice – I'm more a green tea/iced tea person. However, I still recognize there is nothing more refreshing on a hot afternoon than ice cold lemonade. The weather this weekend looks like a perfect beginning to the season, and it seems only fitting to celebrate with a sweet and delicious summer drink.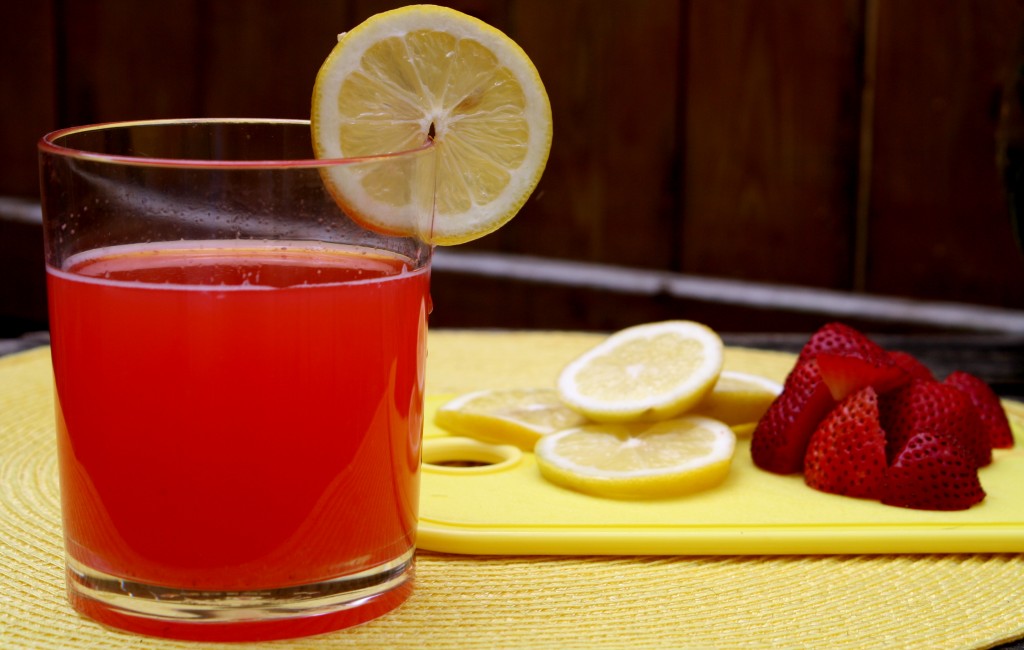 A simple lemonade recipe is always my go-to, but I wanted to try a different flavor and strawberry-lemonade seemed like a great option. And let me tell you – it did not disappoint.  The taste is fresh, sweet and perfect for summer. Plus, it's more fun to make your own lemonade than buying it at the store. As is the new running joke in the house, instead of minute-maid it's "kelly-maid!"
Strawberry-Lemonade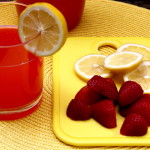 Adapted from, Epicurious
Instructions
Puree strawberries with two tablespoons of lemon juice in a blender, until smooth.

Strain the strawberries through a sieve (or cheesecloth) into a bowl to remove the seeds. Repeat process if necessary, to remove all seeds (I strained the puree through a cheesecloth twice to remove as many seeds as I could).
Prepare a simple syrup by heating 1 cup of water with the 3/4 cup of sugar until sugar in dissolved.
Stir together the strawberry puree, remaining lemon juice, syrup and water in a large pitcher. Taste and add more water to dilute.
Serve chilled or over ice.
NUTRITION FACTS (from myfitnesspal): CALORIES 124, FAT 0g, PROTEIN 0.2g, CARBOHYDRATES 31.9g, FIBER 0.8g, SUGARS 27.4g, CHOLESTEROL 0mg, SODIUM 0.5mg.
Print