"Live in each season as it passes; breathe the air, drink the drink, taste the fruit, and resign yourself to the influence of the earth." -Henry David Thoreau, Walden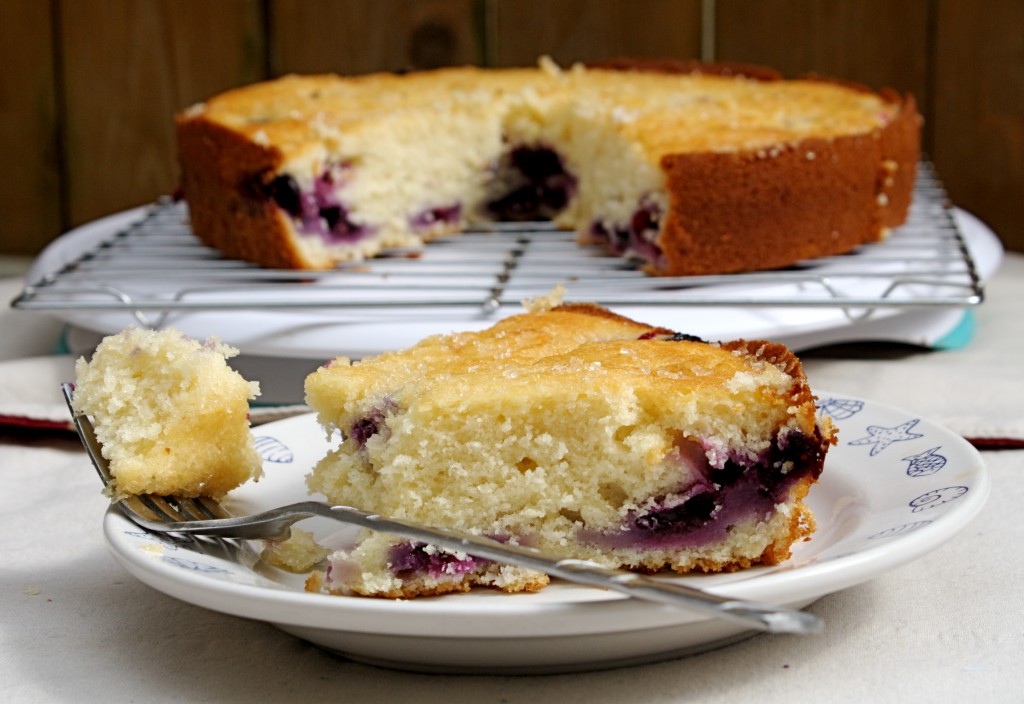 There's something incredibly relaxing about being out in nature, even if only for a little while. The fresh air, the hot sun, the feeling of connection to the earth…all of these aspects of nature contribute to my happiness when I'm outside.
Picking fresh fruit is one of my favorite things to do in the summertime, and it's not hard to see why.  I went to pick strawberries early in June and since then have been baking strawberry muffins, strawberry shortcakes and strawberry hand pies. Clearly it was time to give blueberries some attention. Blueberries make a daily appearance in my household via blueberry pancakes, but I wanted a  new recipe to try with my freshly picked fruit, and this is a recipe that will be made again and again because it tastes delicious!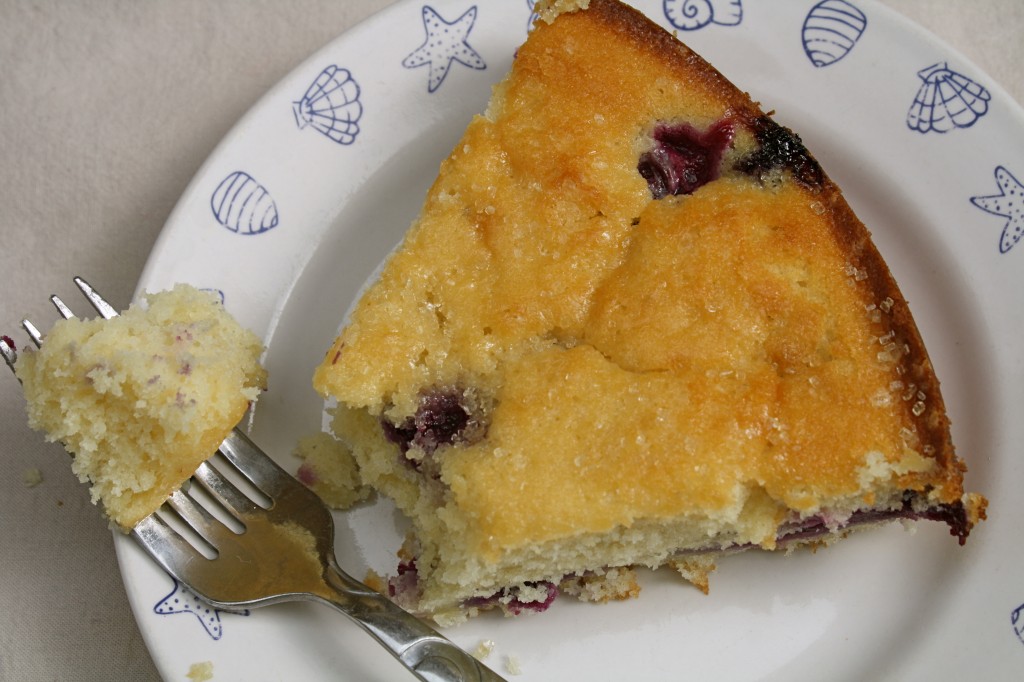 Fresh blueberries baked inside a dense and crummy coffeecake – perfect for a weekend brunch with tea or coffee. Frozen berries or berries bought from the store will yield great results too. For me, the whole process of picking your own fruit and then baking with it make the results more satisfying.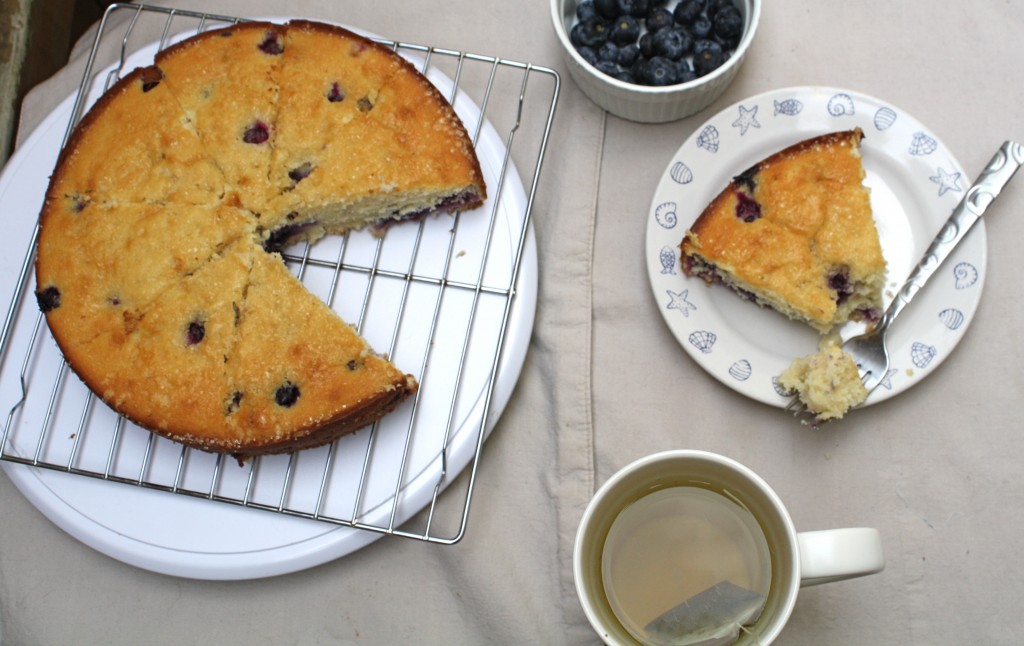 After baking this coffeecake I immediately wanted to share it with other family members who enjoy something sweet for breakfast as much as I do.  Everyone loved it and requested seconds!
Blueberry Coffeecake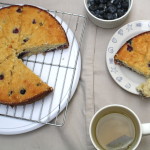 Adapted from, Cooking Light Mix & Match Low Calorie Cookbook
Instructions
Preheat oven to 350°.

Lightly spoon flour into dry measuring cups; level with a knife. Combine flour, baking powder, baking soda and salt, stirring with a whisk until combined.
In a large bowl, beat together the granulated sugar and butter at medium speed until well blended (about 2 minutes). Add vanilla, egg and egg white; beat well. Add flour mixture and buttermilk mixture alternately to sugar mixture, beginning and ending with flour mixture; mixing after each addition.
Spoon half of the batter into a 9-inch round baking pan coated with cooking spray. Sprinkle evenly with 1 cup blueberries. Spoon reamining batter over the blueberries; sprinkle evenly with remaining 1 cup of blueberries.
Sprinkle the top evenely with 1 tablespoon turbinado sugar.
Bake at 350° for 50 minutes or until a wooden pick inserted in the center comes out clean. Cool in pan 10 minutes on a wire rack; remove from pan. Cool completeily on wire rack.
NUTRITION FACTS (from CookingLight): CALORIES 287, FAT 9.9g (SAT. 5.9g, MONO. 2.6g, POLY. 0.6g), PROTEIN 5.4g, CARBOHYDRATES 45.4g, FIBER 1.5g, CHOLESTEROL 51mg, SODIUM 294mg.
Print