"You can always trust a dog that likes peanut butter." -Kate DiCamillo, Because of Winn-Dixie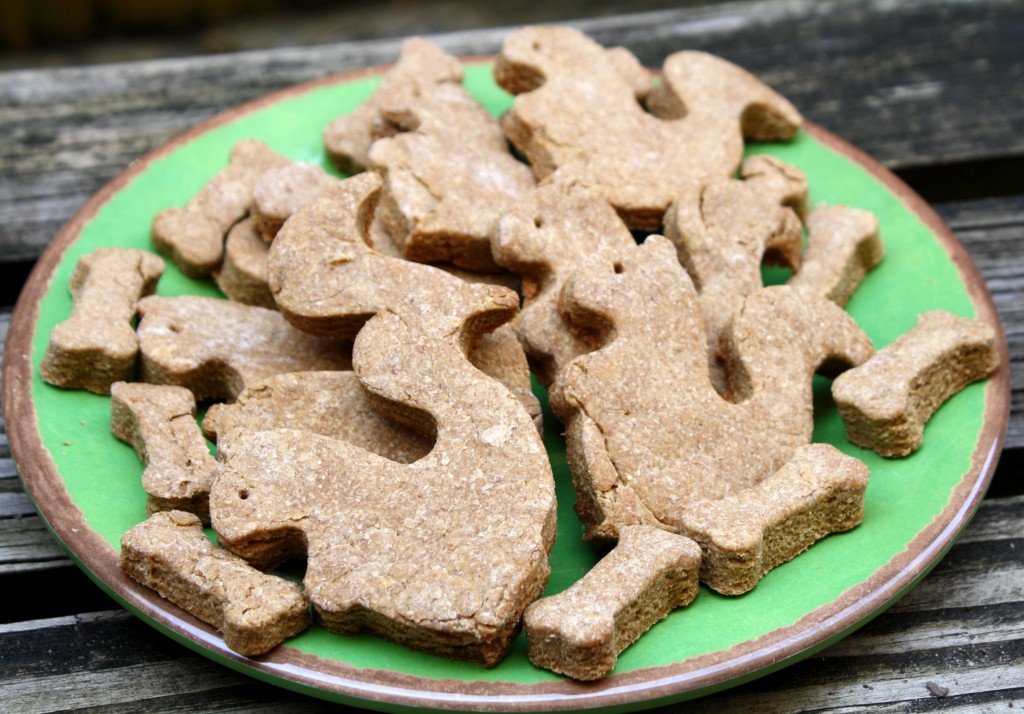 No matter how old my dog gets, I will probably always refer to him as my puppy.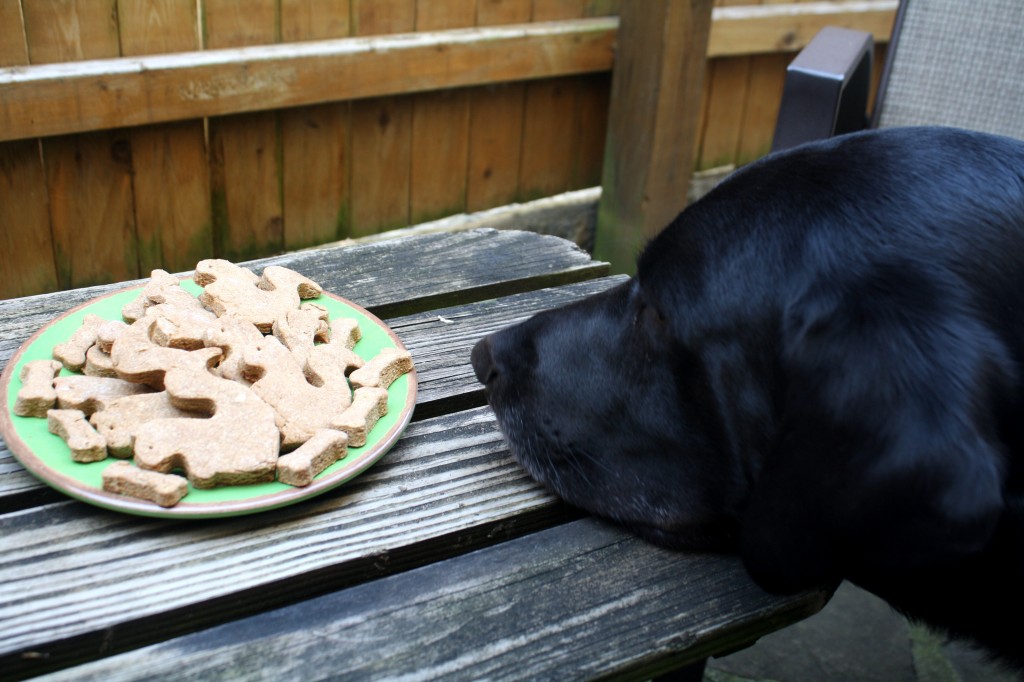 Despite the tiny gray hairs forming on his chin he continues to have more energy than I do on most days and even if he's asleep he'll wake up immediately if he smells peanut butter being spread onto a sandwich. When I first started baking homemade dog treats a few months ago, I loved it and I could tell that Marley did too. He's always been my shadow when I'm in the kitchen but somehow he seems to know when I'm making treats for him. And if there's peanut butter involved, he no longer blocks the kitchen entryway but lingers right at my feet waiting for me offer him some or let him lick the spoon. Peanut butter is definitely his favorite treat and he'll do anything to get his paws on some.
And I always give in because, really, how can I resist such an adorable face?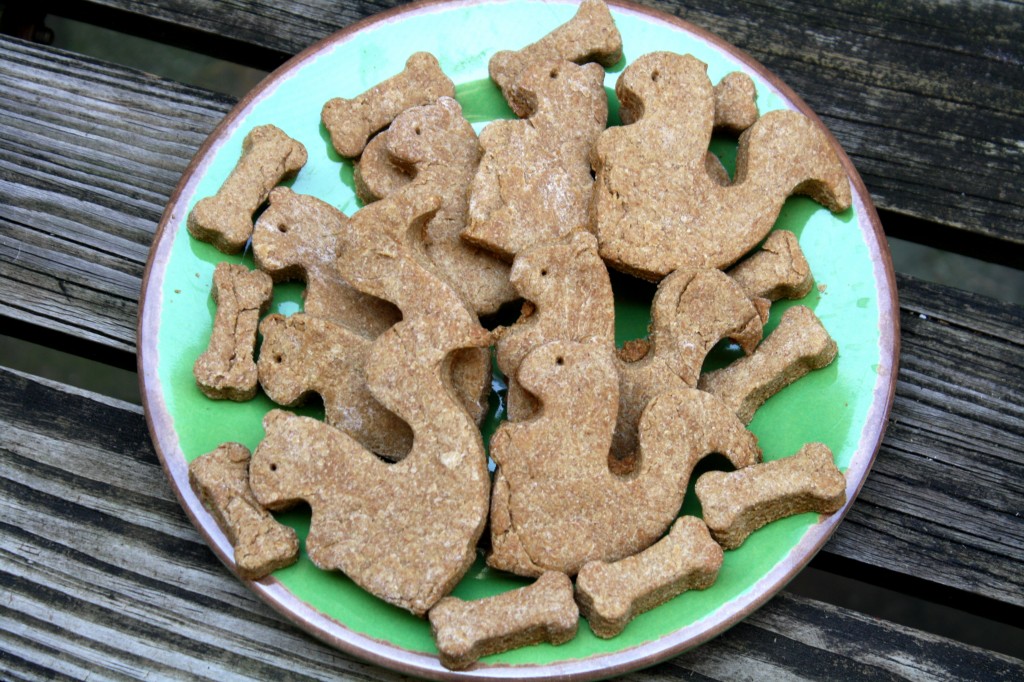 These treats will be a hit for any peanut-butter-loving-pup!
Peanut Butter Dog Treats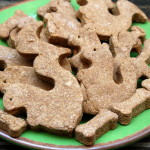 Adapted from, Paula Dean
Instructions
Preheat oven to 325°.
In a large mixing bowl, mix together the milk, egg and peanut butter with a hand mixer on medium speed until smooth. Add in the flour and baking powder to make a very stiff dough, using your hands to work in the last of the flour, if necessary.
Roll out dough to 1/4" thickness on a lightly floured surface. Cut into desired shapes and sizes.
Bake treats on a baking sheet lined with parchment paper for 30 minutes.
Remove from oven and allow to cool completely before storing in an airtight container.
Note: these treats can also be stored in the freezer for up to 3 months. After cutting out the shapes, freeze on a baking sheet for one hour, then place in a plastic freezer bag. To bake: remove from freezer and bake at 325° for 30-40 minutes until done.
Yield: About 50 dog treats (depending on size of cutter being used).
Print