"If God dwells inside us, like some people say, I sure hope He likes enchiladas, because that's what He's getting!" – Jack Handy, Deep Thoughts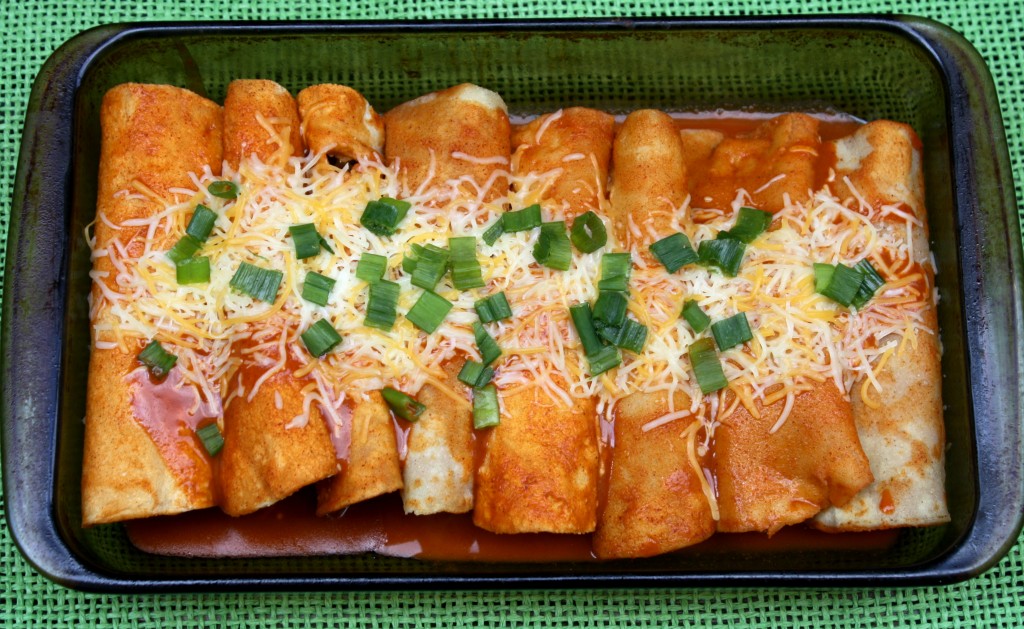 There are quite a few things I turn to when I'm stressed, but humor & food are probably the top two comforts I seek out. I don't need to travel very far to find something humorous to lift my spirits, as my family and my crazy dog make me laugh more times a day than I can count. As seen here…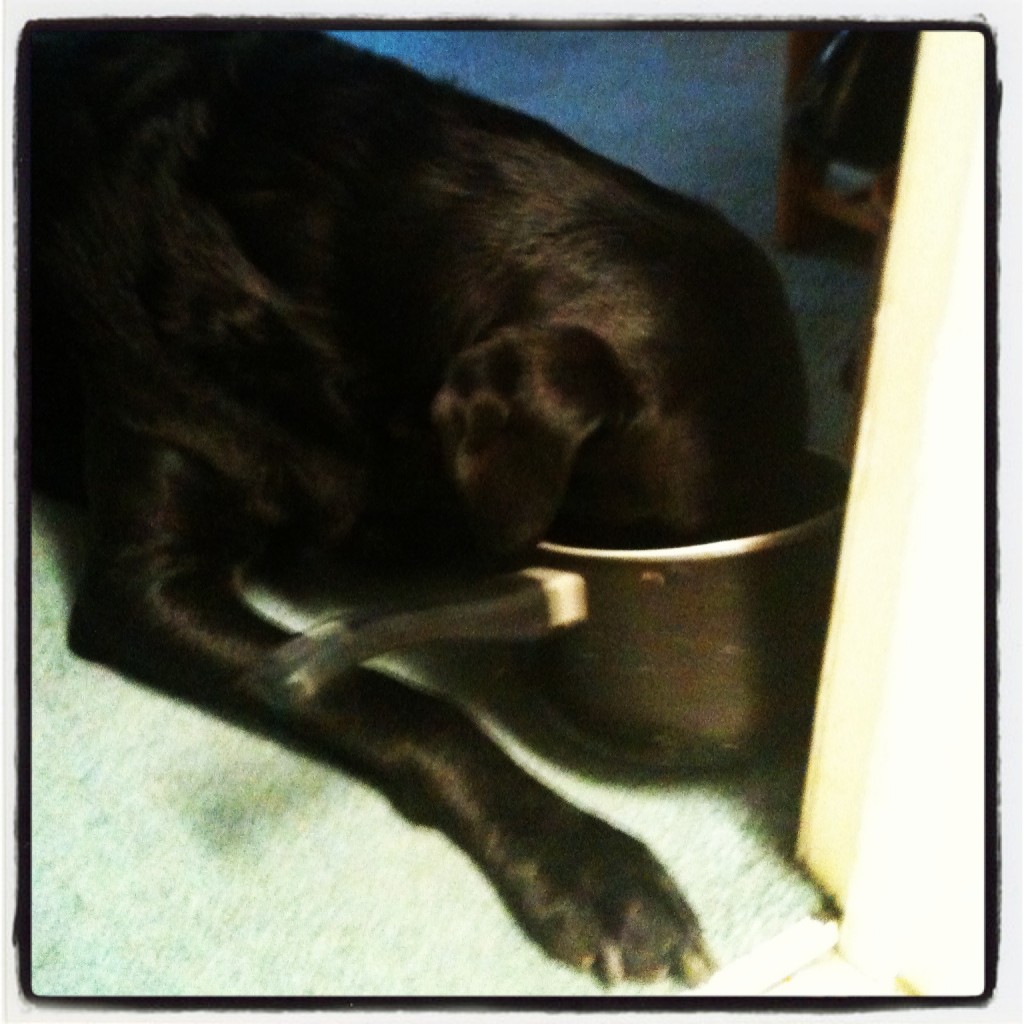 Food, on the other hand, can be somewhat tricky, as I sometimes find myself wanting to dunk my head into a pot of something delicious without thinking it through.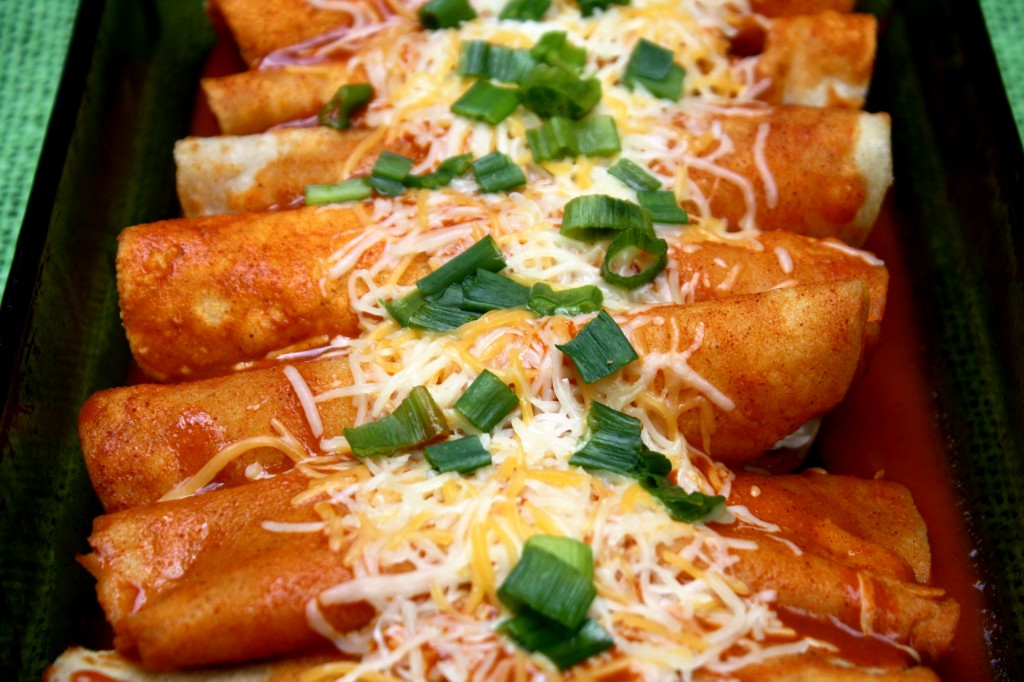 In the past when I would turn to food for comfort it would usually mean going to a fast-food restaurant. Thankfully today, I cook almost all my own meals and I'm still able to have my comforting foods, but in a much healthier way, for example: enchiladas! What's not to love when it's a tortilla rolled up with chicken & cheese? That's surely comfort in my book.
A few quick tips for making enchiladas: if you don't make your own sauce (I haven't tried that yet!) Look for a good quality brand, such as Trader Joe's brand. It's my favorite & I use it every time I make this recipe. Also, be sure to lay out all your ingredients ahead of time so it's easier to assemble the enchiladas.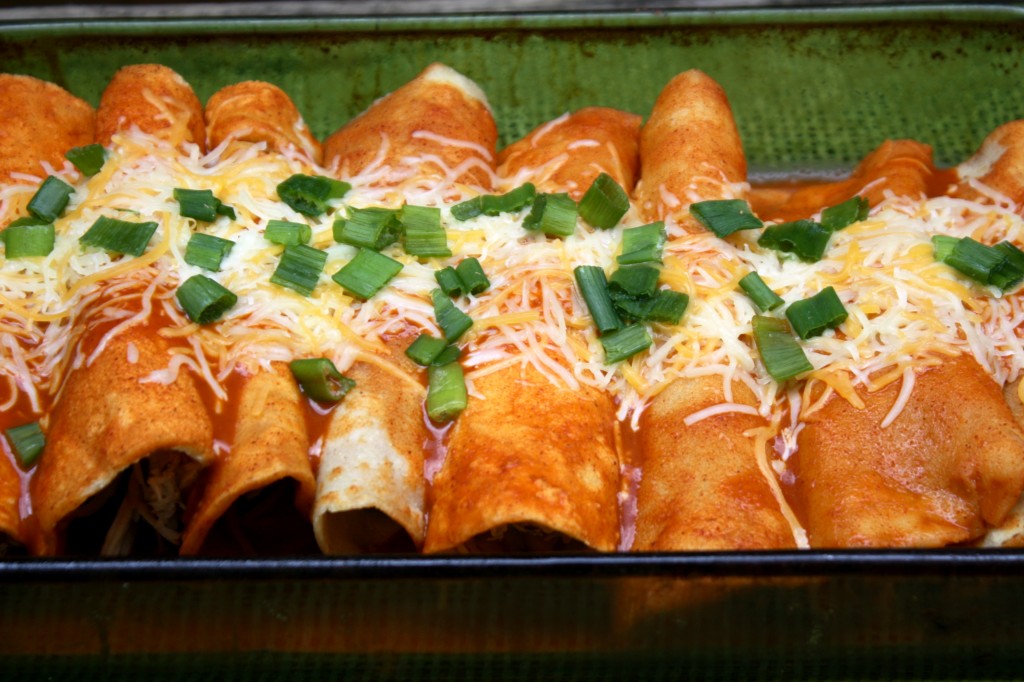 Primed with a good recipe and fresh ingredients, it's not hard to create meals that taste delicious but are also good for you. Plus, a quick internet search for the calories in fast-food enchiladas are enough to make me want to stay home (1,150 calories at On The Border and a whopping 1,423 calories at Cheesecake Factory…yikes!) I'll happily stay home & cook this recipe many times to come.
Chicken & Cheese Enchiladas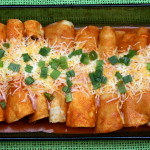 Adapted from, Trader Joe's
Instructions
Preheat oven to 325°. Spray an 11 x 8 inch rectangular pan with cooking spray and pour a small amount of enchilada sauce in pan, just enough to coat the bottom.

In a large frying pan, heat the canola oil on low.
Pour 1/2 the bottle of enchilada sauce (about 1/2 cup) in a shallow dish (such as a pie plate) and set aside. Arrange onions, olives, cheese & chicken in a few small bowls and set aside.
Using tongs, take one corn tortilla and fry it in canola oil for 5 seconds. Remove from oil and dip it in the enchilada sauce until well-coated. Frying the tortilla for a few seconds prevents it from cracking.
On a plate, place the tortilla and add diced onions, sliced black olives, shredded cheese & chicken down the center of each tortilla.
Roll each tortilla, and place in prepared baking dish seam side down.
Continue above steps with remaining corn tortillas.
Pour the extra sauce from the bottle (or pie plate) over the enchiladas and top with remaining cheese.
Bake in oven, for about 10 minutes, until cheese is completely melted and enchiladas are warm.
Serve with rice, guacamole, salsa - the works!
NUTRITION FACTS (From MyFitnessPal): Yield 4 servings, serving size 2 enchiladas, CALORIES: 480, FAT 20.1g (SAT. 3.9g, MONO. 7.5g, POLY. 3.0g), PROTEIN 18.9g, CARBOHYDRATES 48.9g, FIBER 4.2g, SUGARS 2.4g, CHOLESTEROL 31.2mg, SODIUM 1170.4mg.
Print