"Sometimes I think that the one thing I love most about being an adult is the right to buy candy whenever and wherever I want." -Ryan Gosling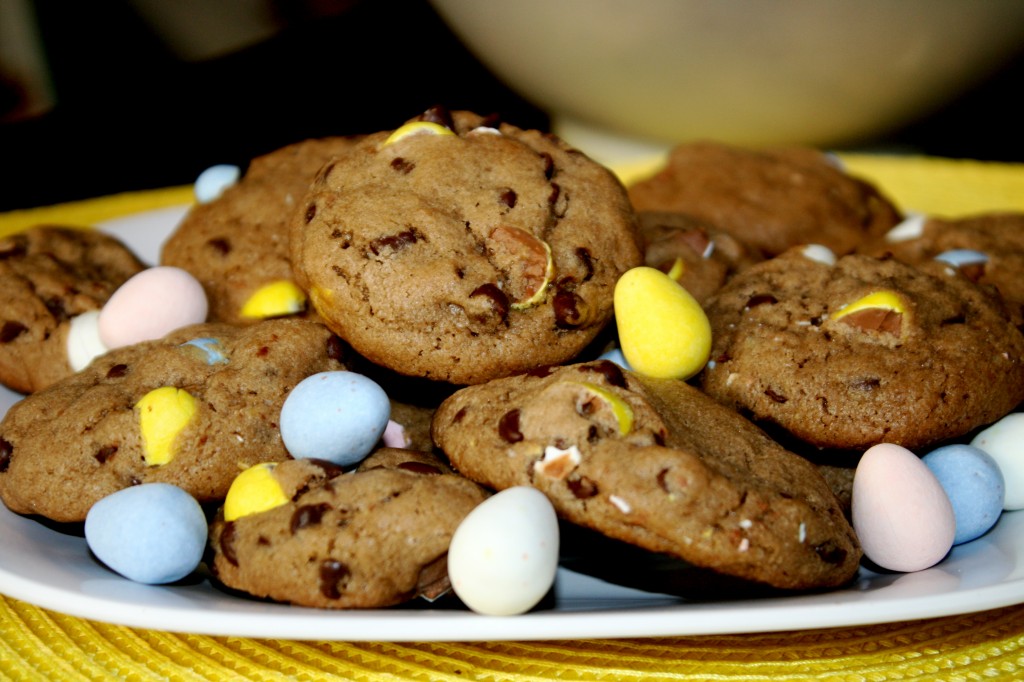 I don't know about you, but before each holiday I love eating the seasonal candy the goes along with it. Holiday candy is one of my favorite ways to indulge in something sweet from time to time. For Halloween, mini snickers become a regular treat, for Christmas – peppermint bark is my go-to, and for Easter, well, you guessed it – Cadbury mini eggs! They're a simple little treat, but they have always been a favorite of mine.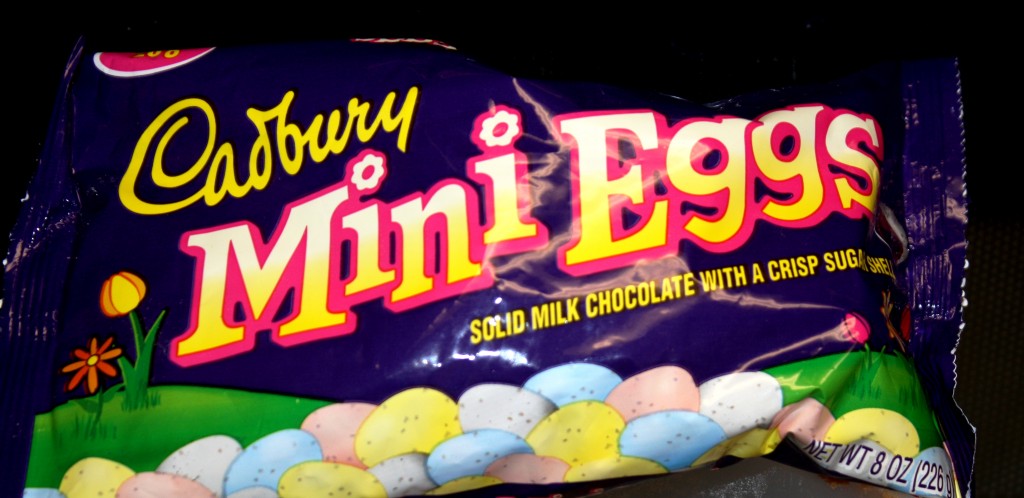 After a holiday, however, I try to get rid of leftover candy as soon as possible because it's way too tempting for me to have it around the house. Luckily – candy is an excellent way to add something different and fun to an ordinary recipe.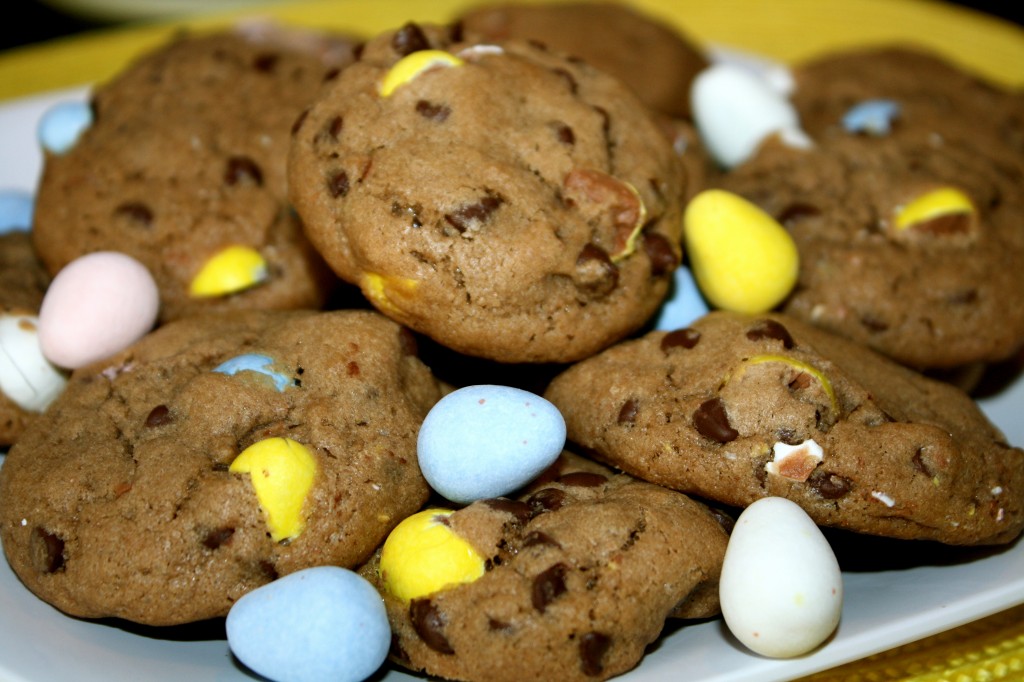 This recipe incorporates chopped up Cadbury mini eggs right into the batter, along with some mini chocolate chips & chocolate pudding mix: it creates one delicious treat. My co-workers loved these cookies and so did my family. These cookies were a really nice way to wrap up the holiday (and use up the leftover Cadbury eggs so I wouldn't eat them all!)
Chocolate Pudding Cookies with Cadbury Mini Eggs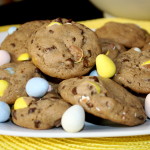 Adapted from, Two Peas & Their Pod
Instructions
Preheat oven to 350°. Line a baking sheet with parchment paper and set aside.

In a medium bowl, whisk together the flour, baking soda and salt. Set aside.
Using a mixer, beat together the butter and both sugars until creamy. Add in chocolate pudding mix, eggs, and vanilla extract. Mix until combined & smooth.
Add the dry ingredients into the wet ingredients and mix until just combined. Stir in the mini chocolate chips and the Cadbury mini eggs.
Drop cookie dough by rounded tablespoons onto prepared baking sheet. Bake for 10-12 minutes, or until cookies are set. Remove cookies from oven and let cool on baking sheet for 5 minutes. Transfer cookies to a wire rack to cool completely.
Note: Instant pudding can come in a few different sizes but the boxes are roughly anywhere from 3.4oz to 5oz. The pudding I use is in 4.5 oz box (Dr. Oetker) but the original recipe called for a 3.4 oz box. I always use Dr. Oetker brand & get delicious results each time.
Print