"The difference between ordinary and extraordinary is that little extra." -Jimmy Johnson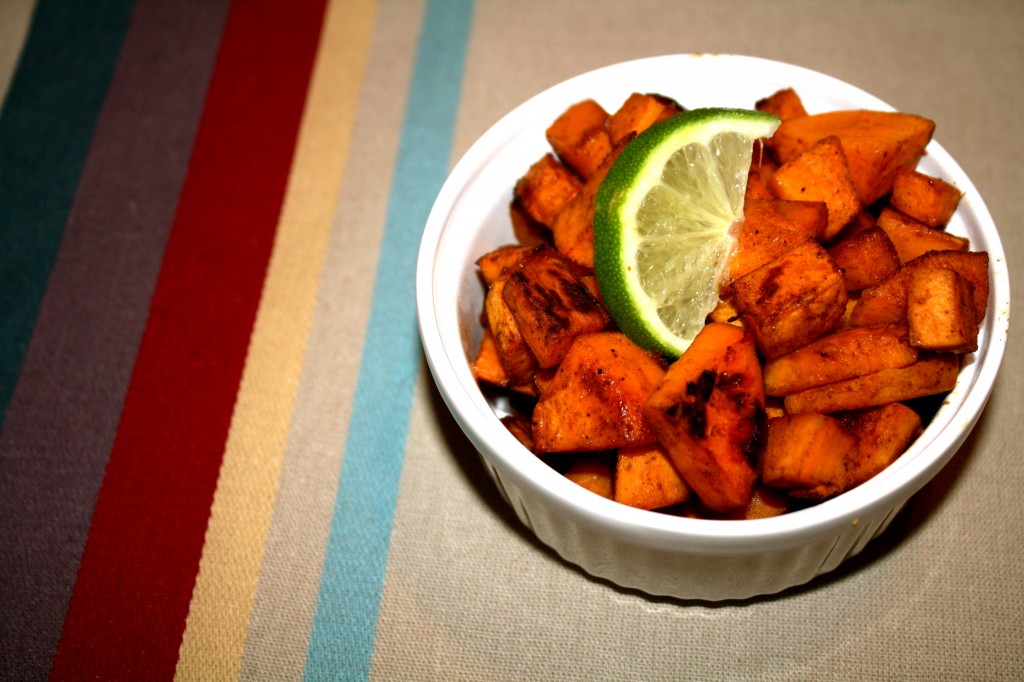 Break the mold! Think outside of the box! Choose sweet potatoes for a healthier side dish!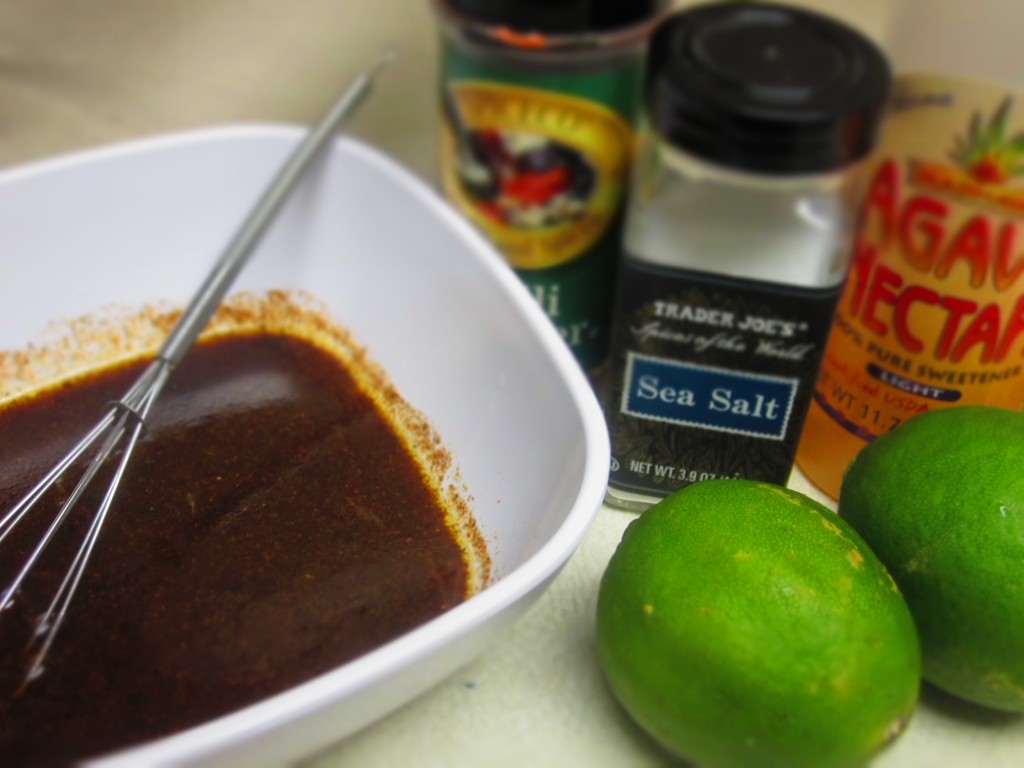 These light and tangy sweet potatoes taste great with just a small amount of spice. Gather up your ingredients, mix, pour over sweet potatoes & bake – it's that simple. If you don't have agave nectar on hand, no worries! Maple syrup or plain sugar can be substituted in this recipe.  
Chili Lime Sweet Potatoes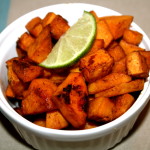 Adapted from Cooking With Trader Joe's Cookbook: Skinny Dish! By Jennifer K. Reilly
Instructions
Preheat oven to 350 degrees F.
Place sweet potato chunks in a 9 x 9 - inch square baking dish.
In a small bowl, whisk together lime juice, agave (or maple syrup), chili powder, oil and salt.
Pour juice mixture over sweet potatoes and stir so all potatoes are coated with mixture.
Bake for 40 minutes, until sweet potatoes chunks are tender and serve.
Nutrition Facts (from original cookbook) Serves 1: CALORIES 130 FAT 3.5g (o.5g sat) CHOLESTEROL 0mg, SODIUM 240mg CARBOHYDRATES 25g, FIBER 3.5g, SUGAR 12.5g, PROTEIN 2g.
Print