"There is nothing better than a friend, unless it is a friend with chocolate." -Linda Grayson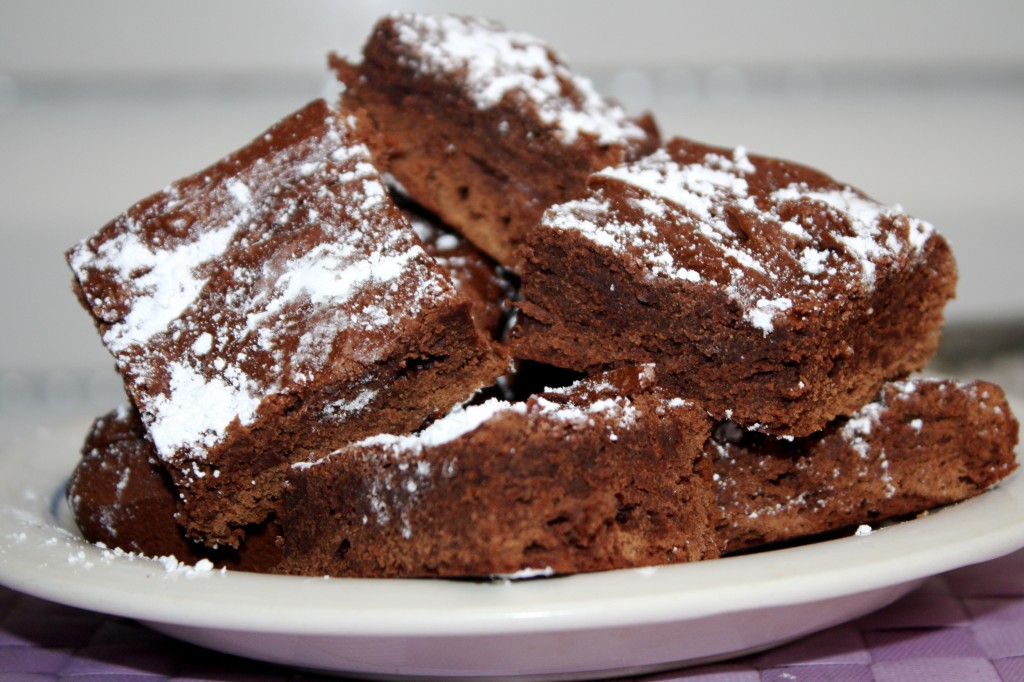 When I arrived to dinner with a plate full of fudge brownies, I knew I wasn't going to be the only one resisting the temptation to sneak one before dinner. Or two.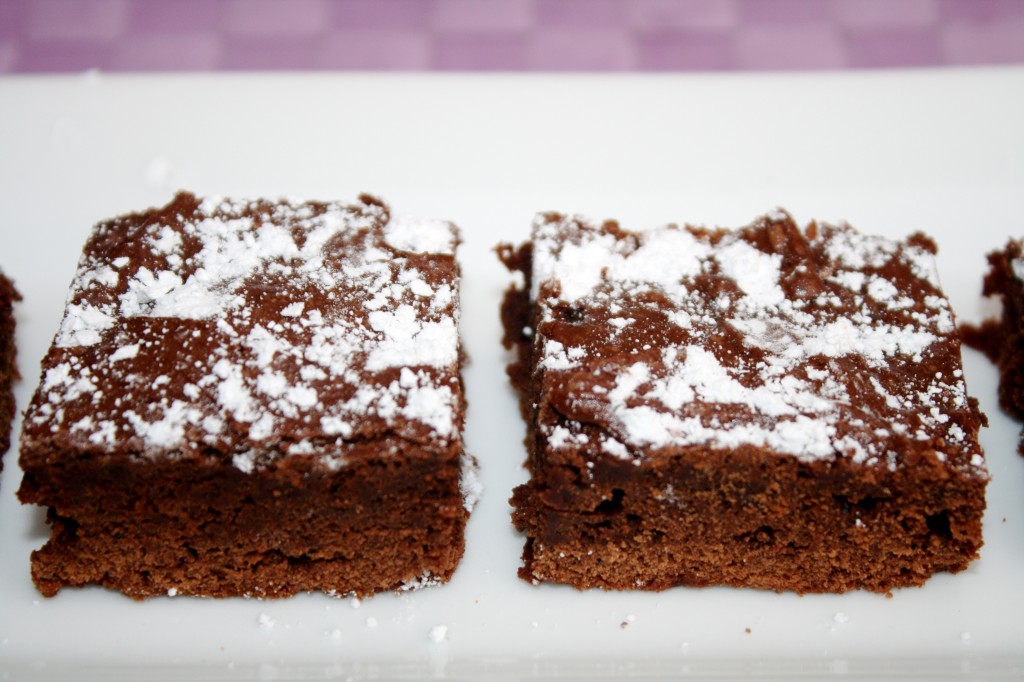 My little secret is that these brownies taste like they take lots of effort in the kitchen to achieve such a fudgy texture, but trust me, they're so easy to make. One of the most important steps is to beat together the sugar and eggs for a full five minutes. This process integrates air into the mixture, which acts as a leavening agent for the brownies. This technique also creates that "crackly surface" brownies are famous for.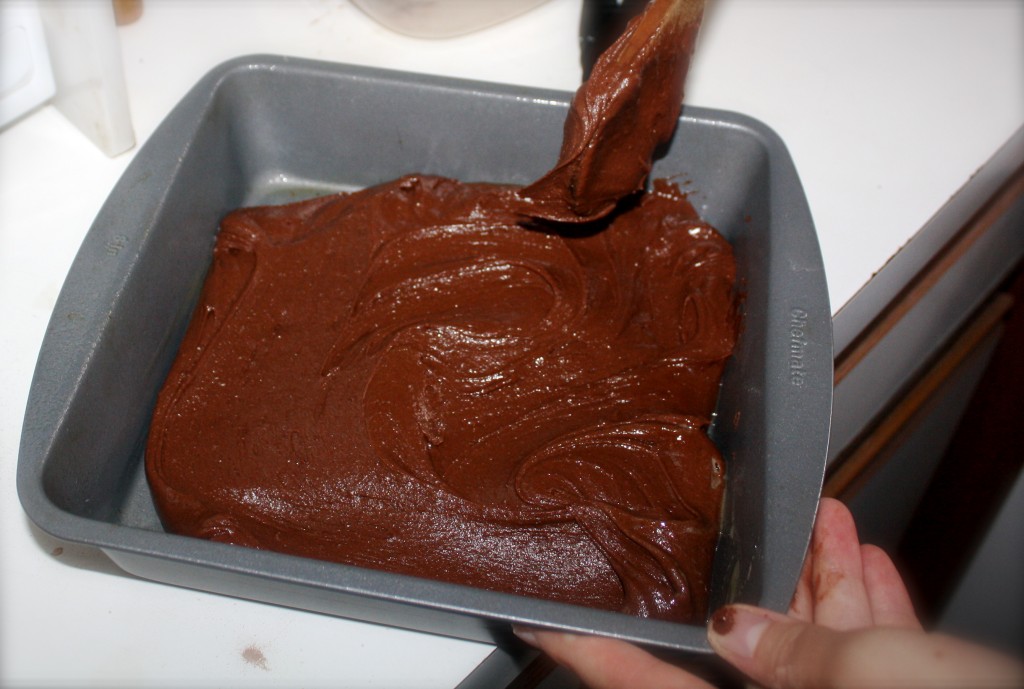 After combining all the ingredients together, the batter will be thick. Spread the batter into the baking dish using a wooden spoon or rubber spatula. Try to resist the fudgy temptation!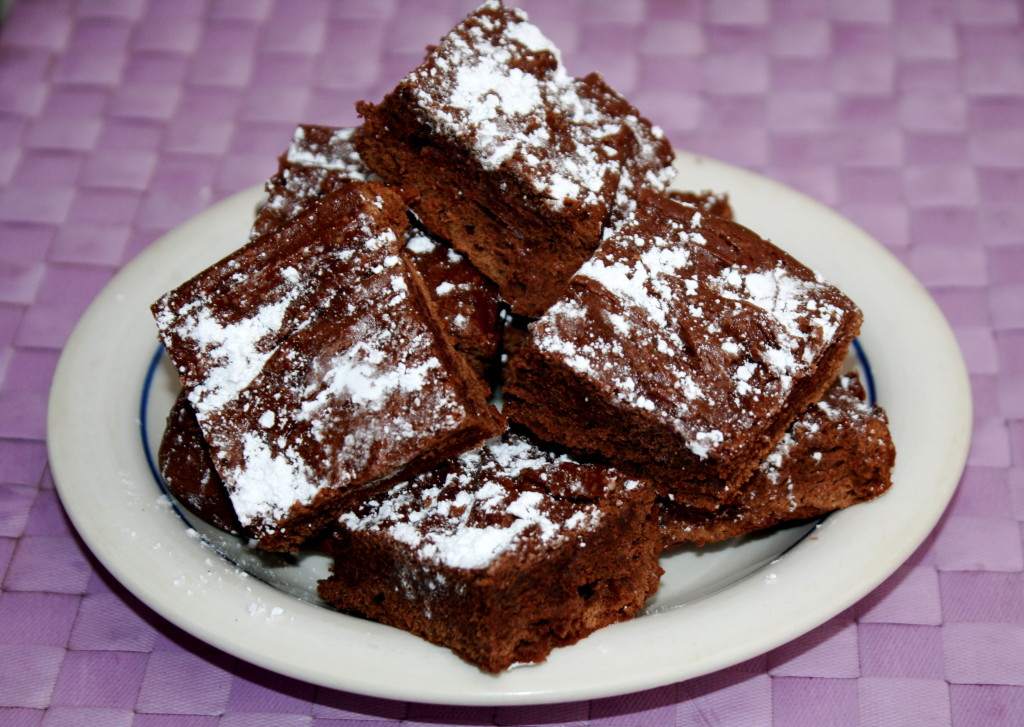 These brownies already have plenty of chocolate so I didn't feel the need to cover them with frosting.  A small dusting of powdered sugar is a simple way to dress up these brownies without making them overly sweet.
Fudgy Brownies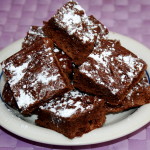 Adapted from, Cooking Light Everyday Baking
Instructions
Preheat oven to 325°. 

Place granulated sugar and eggs in a large bowl; beat with a mixer at high speed until thick and pale (about 5 minutes).
Combine 1 tablespoon hot water and instant coffee granules, stirring until coffee granules dissolve. Add coffee mixture, butter, and vanilla to sugar mixture; beat at low speed until combined.
Weigh or lightly spoon flour into a dry measuring cup; level with a knife. Combine flour, cocoa, and salt, stirring with a whisk until combined.
Gradually add flour mixture to sugar mixture, stirring just until moist (batter will be thick).
Spread bater into an 8-inch square baking pan coated with cooking spray. Bake at 325° for 23 minutes or until brownies spring back when touched lightly in center. Cool pan on wire rack.
Sprinkle brownies with confectioners' sugar, if desired.
NUTRITION FACTS (from CookingLight): Serves 16, Serving Size 1 brownie - Calories Per Serving 121, FAT 4.1g, (SAT. 2.3g, MONO 1.3g, POLY 0.2g), PROTEIN 2.4g, CARBOHYDRATES 20.6g, FIBER 1.4g, CHOLESTEROL 34mg, IRON 1mg, SODIUM 75mg, CALCIUM 10mg.
Print