"Having one designated meat-free day a week is a meaningful change that everyone can make…above all, remember that the future begins with the actions we take now." – Paul McCartney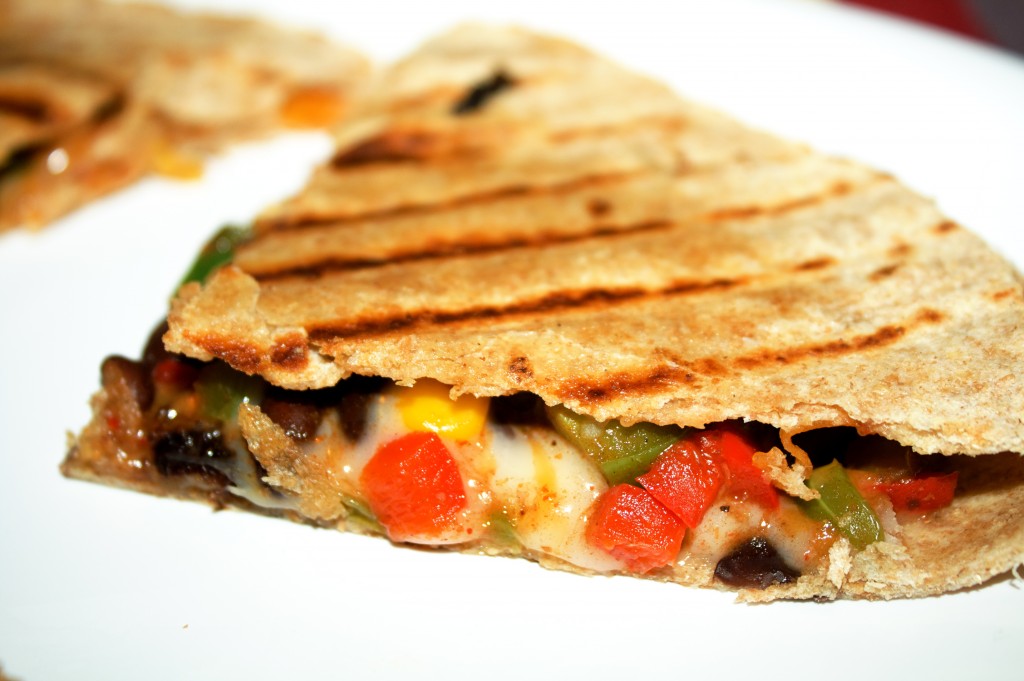 Meatless Monday is a non-profit initiative of The Monday Campaigns, including "Healthy Monday" which encourages Americans to make healthier decisions at the start of every week. Making better decisions early in the week can help set the standard for the rest of the week. It also helps you to forget & move on from any unhealthy indulgences that were made over the weekend (especially if it was a holiday weekend) or in my case, constantly snacking during a late night study session! Either way, when plans to eat healthy get thrown aside it's not worth losing sleep over – it happens to everyone. What's important is moving forward, and planning a meat-free day at the beginning of the week is a great way to settle back into your daily routine of eating healthy and being more mindful.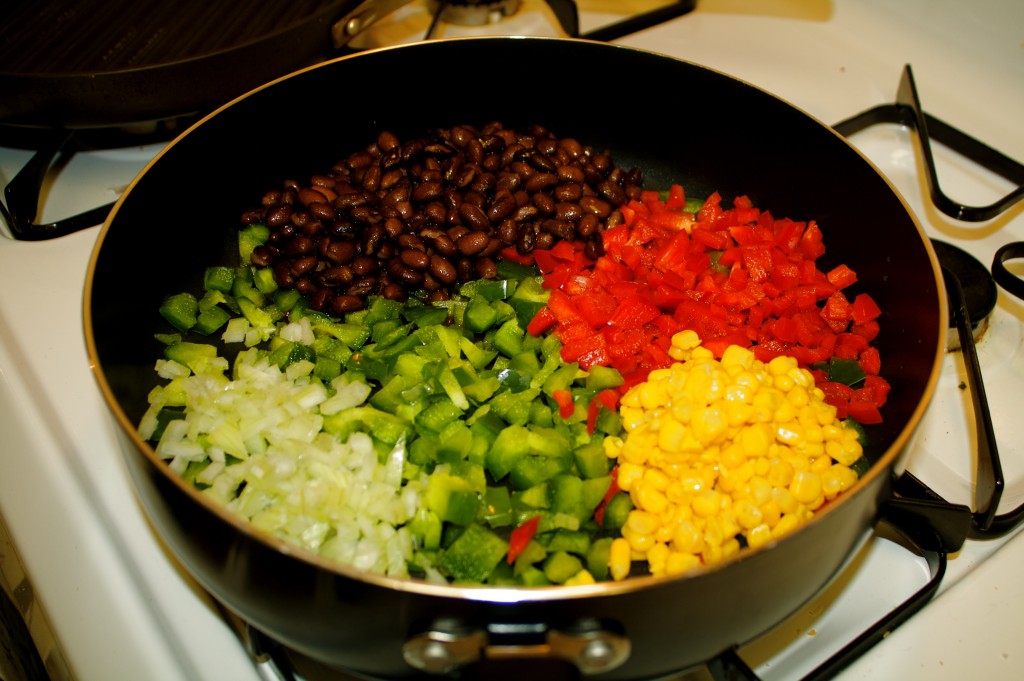 This is a great recipe to serve for a Meatless Monday! It's colorful, fun & most importantly – filling! Did I mention it's also really simple? Start by heating up all ingredients in a saucepan…
Then mix the ingredients (along with taco seasoning) until heated through. Next, place the mixture over a tortilla, top with another tortilla & cook until done. Serve with sour cream or salsa & enjoy!
Loaded Black Bean & Corn Quesadillas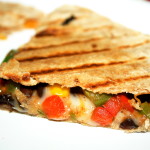 Adapted from, Once Upon A Cutting Board
Instructions
Heat black beans, corn, bell peppers & onion in a large saucepan over medium heat. Sprinkle taco seasoning over mixture, adding 1-2 tablespoons water so seasoning can be absorbed. Cook until heated through (about 5 minutes).
Prepare a large non-stick skillet with cooking spray and set to medium-high heat.
Place tortilla on skillet, sprinkle with cheese and about 3/4 cup of black bean mixture. Sprinkle with more cheese, if desired, and top with another tortilla.
Cook 1-2 minutes until golden brown on bottom, then flip and cook for another 1-2 minutes until the other side is done.
Remove quesadilla from heat and repeat above steps with the rest of the tortillas, cheese & black bean mixture.
Slice each quesadilla and serve with salsa or sour cream, if desired.
Print