"Stay committed to your decisions; but stay flexible in your approach." ~Tony Robbins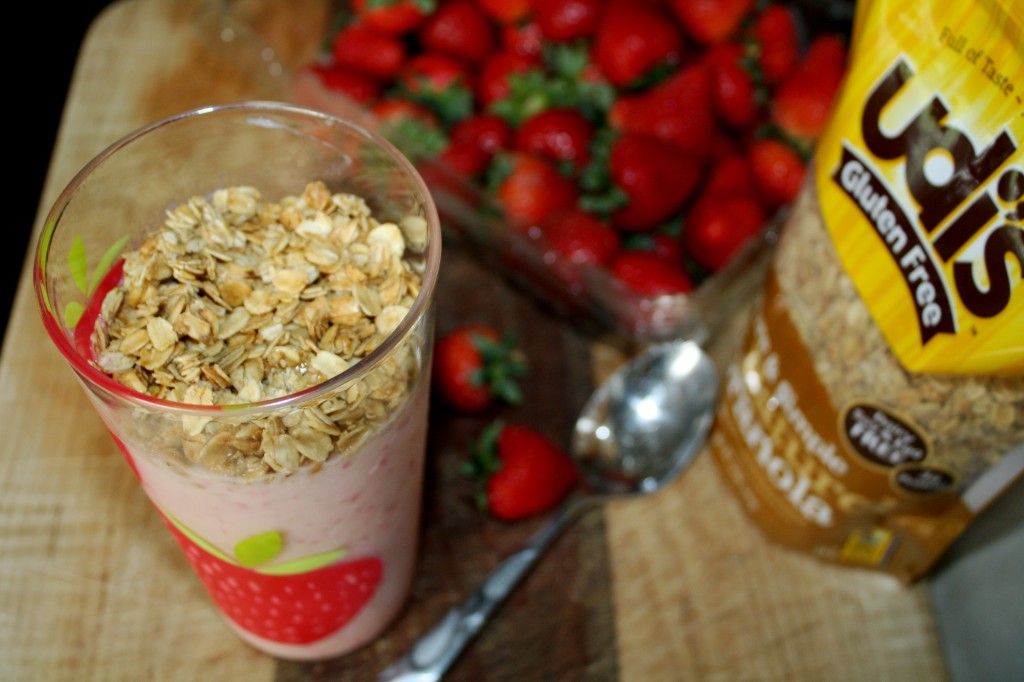 When I need a quick breakfast fix more often than not I'll whip up a delicious smoothie. However, if   I'm running late I'm sometimes tempted to stop at a coffee shop or fast-food drive-thru and pick up some sort of grab-and-go breakfast item. When those moments of weakness hit I usually remind myself that anything I buy would be cheaper and healthier to make at home, plus it would taste better too. For some reason I always seem tempted by those granola/yogurt parfaits with fruit. I don't even eat yogurt but something about the granola and fruit makes me want it!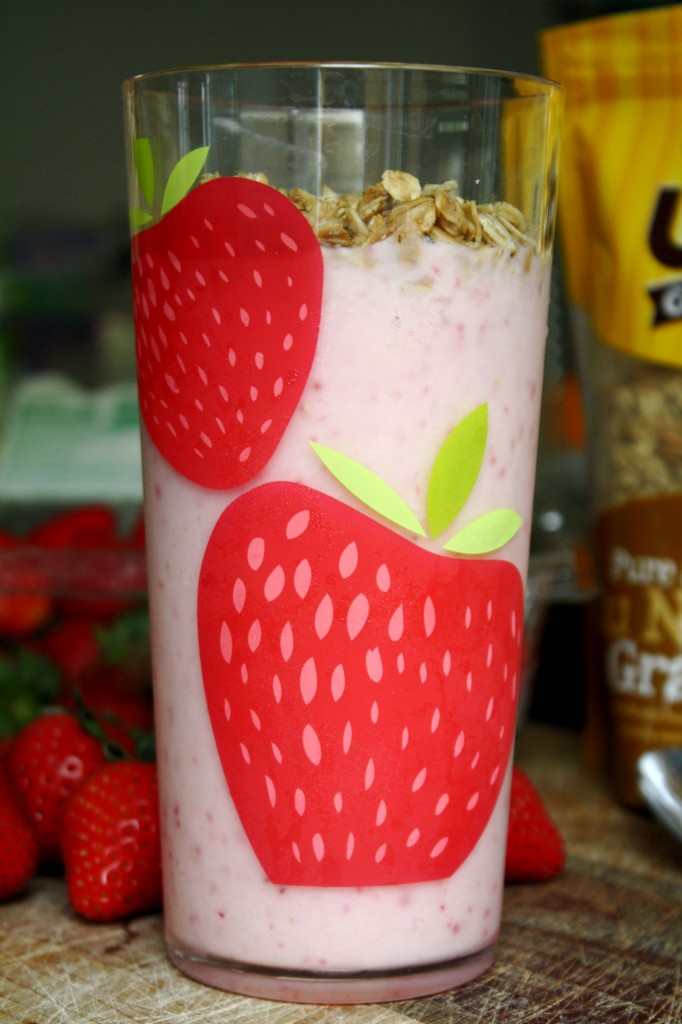 It's been awhile since I've even bought granola to have on hand at my house. Finding a good brand of granola can be difficult, because not only are there many brands to choose from but some of those claiming to be "granola" are far from it. Look for a brand low in sugar and high in protein, which will keep you feeling full and satisfied.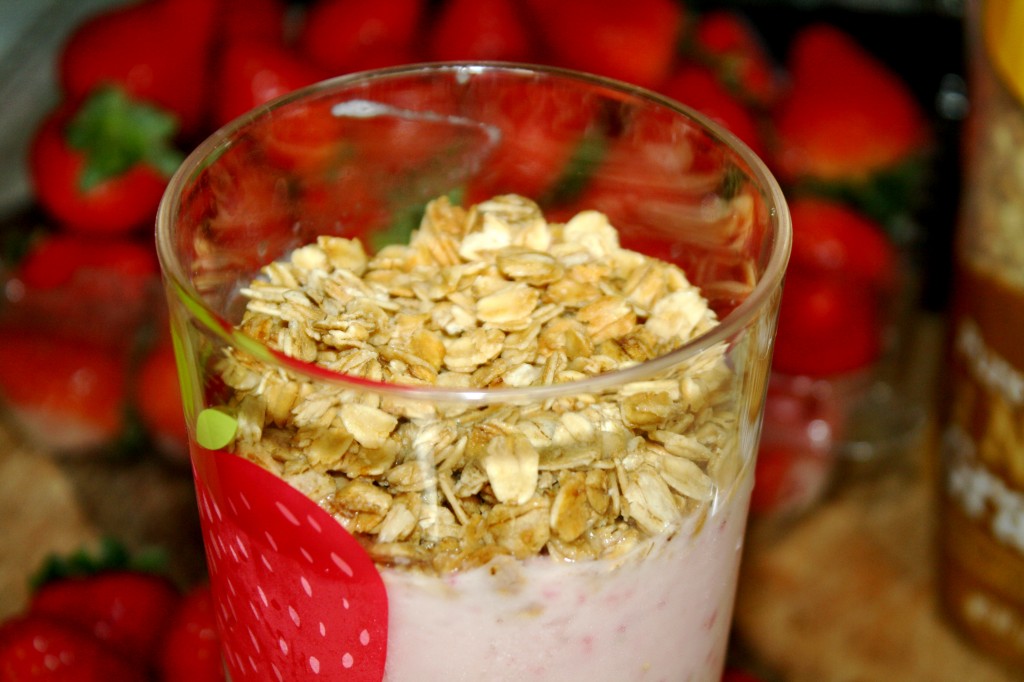 I'm learning that eating healthy does not mean having a rigid schedule of what you can and cannot eat on any given day. It's about being flexible and open to new ideas, and not depriving yourself of items you really want to eat. It's all about balance and when I'm craving a treat but want to maintain my healthy lifestyle, I love topping a smoothie off with some granola, chopped nuts, or even chocolate chips!
Strawberry-Crunch Smoothie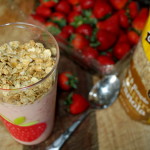 Adapted from, All Smoothie Recipes
Instructions
Pour milk and the next four ingredients (including the ice cubes) into a blender and blend until desired consistency is reached.

Pour smoothie into a glass and top with granola.
NUTRITION FACTS (From MyFitnessPal): CALORIES 345, FAT 8.8g (SAT 1.1g, POLY 0.2g, MONO 0.1g), PROTEIN 5.1g, CARBOHYDRATES 60.8g, FIBER 6.1g, SUGARS 35.3g, CHOLESTEROL 0mg, SODIUM 141.8mg.
NUTRITION FACTS (without the granola): CALORIES 205, FAT 2.8g (SAT. 0.1g, POLY. 0.2g, MONO. 0.1g), PROTEIN 2.1g, CARBOHYDRATES 39.8g, FIBER 4.1g, SUGAR 28.3g, CHOLESTEROL 0mg, SODIUM 141.8mg.
Print