"The best solutions are often simple, yet unexpected." -Julian Casablancas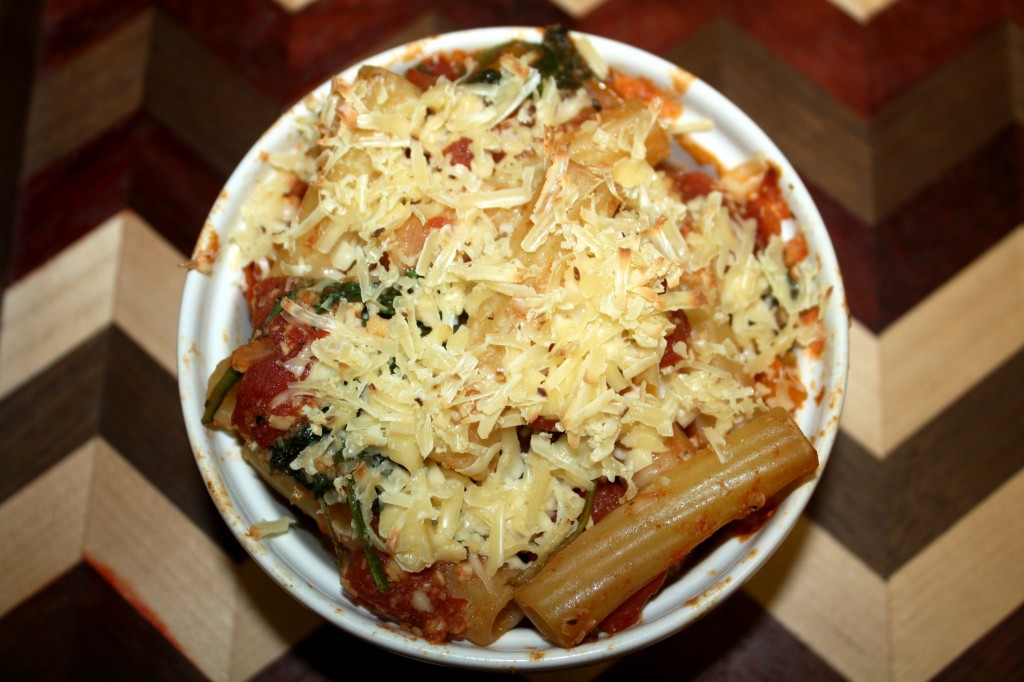 Buying a new cookbook gives me plenty of excitement. One cookbook offers tons of recipes and opportunities to create new memories in the kitchen! And while I usually enjoy browsing through various cooking sections of the bookstore…a few weeks ago I was on a mission to find a great vegetarian cookbook to inspire some new dishes for Meatless Monday.
I don't personally like tofu, I'm not ready to experiment with tempeh yet, and I have yet to figure out exactly what seitan is. Basically – I wanted to find a "beginner's vegetarian cookbook." Something with simple ingredients, pictures and a variety of recipes. Unfortunately I wasn't able to find what I was looking for. I just wasn't inspired by anything I saw. After going through the vegetarian section twice I started looking at other sections. I came across Cooking Light Italian and began flipping through the pages. Not only did this cookbook have great pictures (as Cooking Light usually does) but many of the recipes were meatless! It didn't take me long to decide to buy the book and I'm so glad I did. It's filled with some really great and authentic Italian dishes, many of which are perfect for Meatless Monday!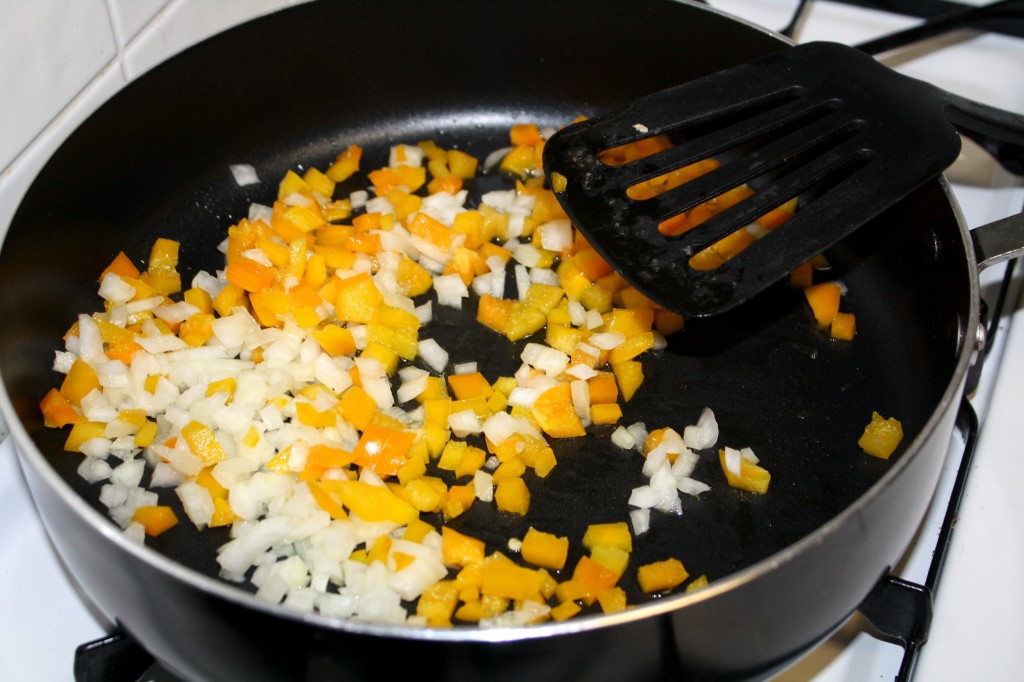 For this simple recipe – start by chopping an onion & yellow bell pepper (1 cup each) then saute with garlic and olive oil until onions & bell pepper are tender.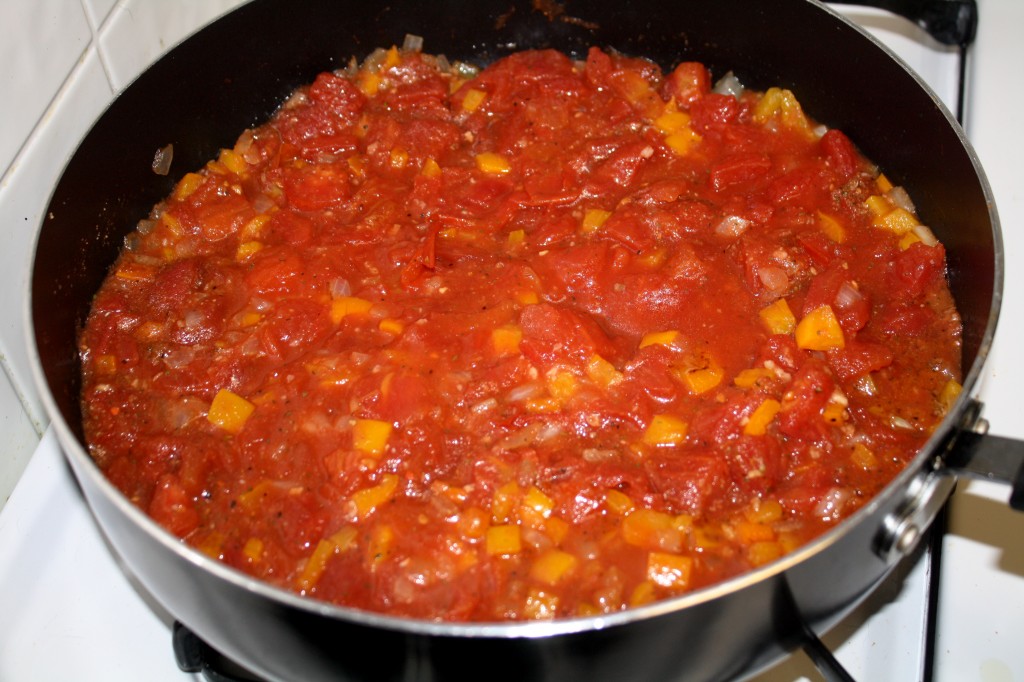 Next add in the two cans of diced tomatoes. This recipe calls for Italian-seasoned tomatoes but I was only able to find no-salt added regular canned tomatoes at Trader Joe's. To add flavor I added in a tablespoon or two of dry mixed herbs to the pan, however, any type of dry italian seasoning would be fine for this step.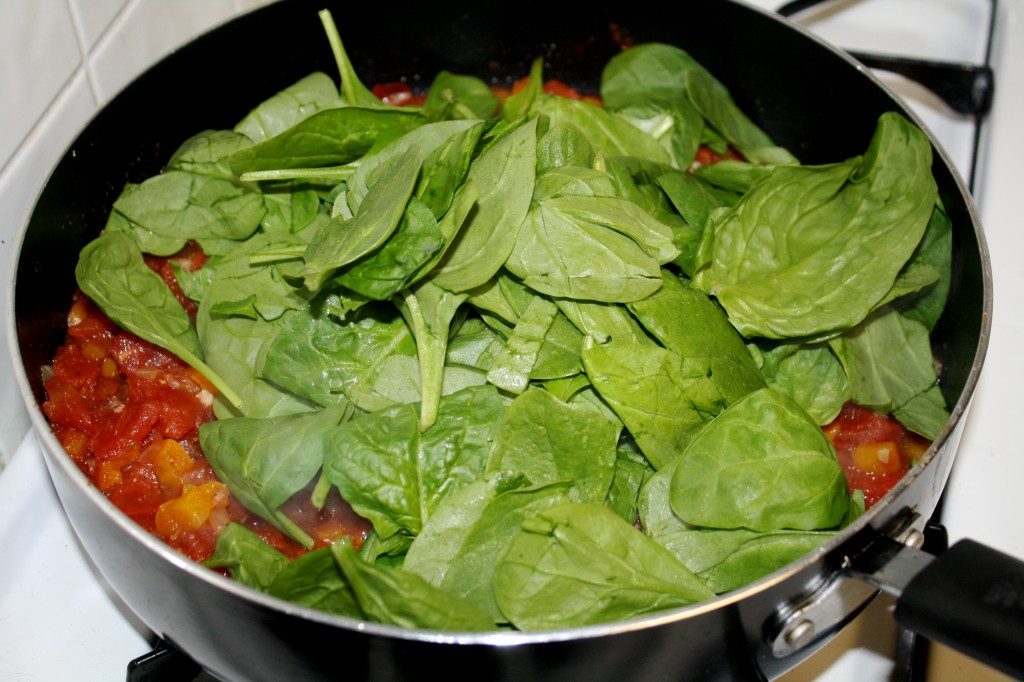 Once the tomatoes have been boiling for a few minutes, add in a whole bunch of spinach!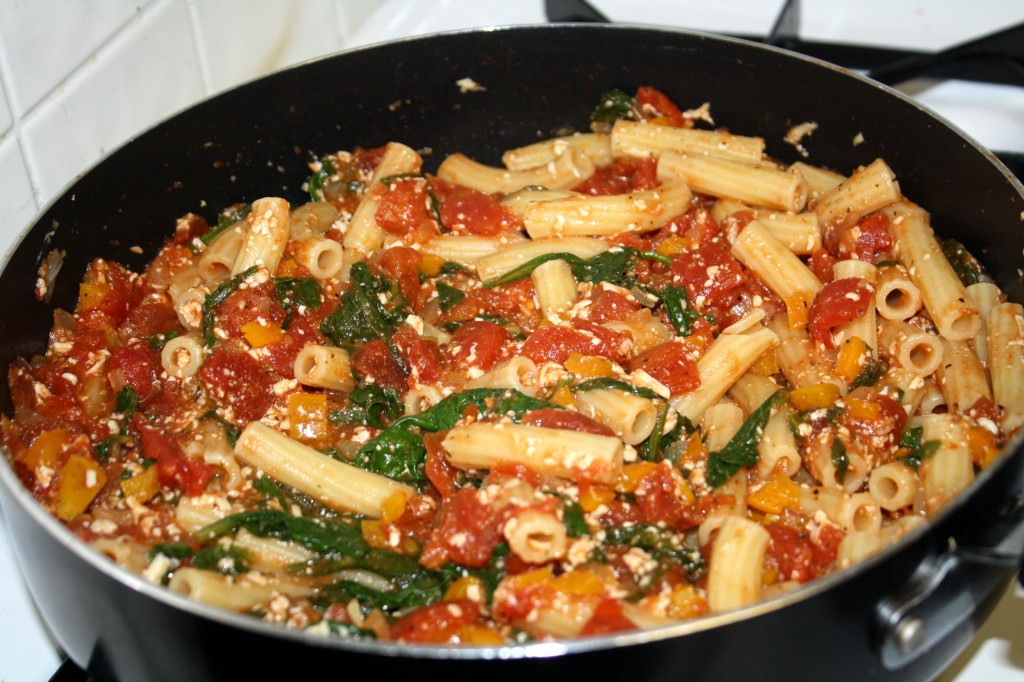 Once the spinach wilts; add in pasta & cheese (smoked gouda is delicious!) and then pour into individual casserole dishes or ramekins, bake in the oven & serve!
Ziti Baked with Spinach, Tomatoes, and Smoked Gouda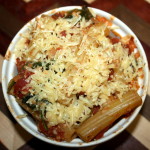 Adapted from, Cooking Light Italian
Instructions
Cook pasta according to package directions, omitting salt and fat. Drain well.

Preheat oven to 375°.

Heat oil in a large pan over medium-high heat. Add onion and pepper, saute 5 minutes. Add garlic, saute 2 minutes or until onion is tender. Stir in tomatoes, bring to a boil. Reduce heat, and simmer 5 minutes, stirring occasionally. Add spinach to pan; cook 30 seconds or until spinach wilts, stirring frequently. Remove from heat. Add pasta and 3/4 cup of cheese to tomato mixture, tossing well to combine.

Spoon pasta mixture into 5 individual casserole dishes or ramekins lightly coated with cooking spray; sprinkle evenly with 1/2 cup cheese. Bake at 375° for 15 minutes or until cheese melts and begins to brown.

Yield: 5 servings, serving size - 1 casserole. 

**Note: This dish can also be baked in an 11 x 7-inch baking dish.
Nutrition Facts (From Cooking Light Italian): Per Serving - CALORIES 382, FAT 12.7g (SAT 5.7g, MONO 4.6g, POLY 0.9g,) PROTEIN 17g, CARBOHYDRATES 52.3g, FIBER 4.3g, CHOLESTEROL 33mg, IRON 4.4mg, SODIUM 977mg, CALCIUM 334mg,
Print