"That old September feeling, left over from school days, of summer passing, vacation nearly done, obligations gathering, books and football in the air … Another fall, another turned page: there was something of jubilee in that annual autumnal beginning, as if last year's mistakes had been wiped clean by summer." -Wallace Stegner, Angle of Repose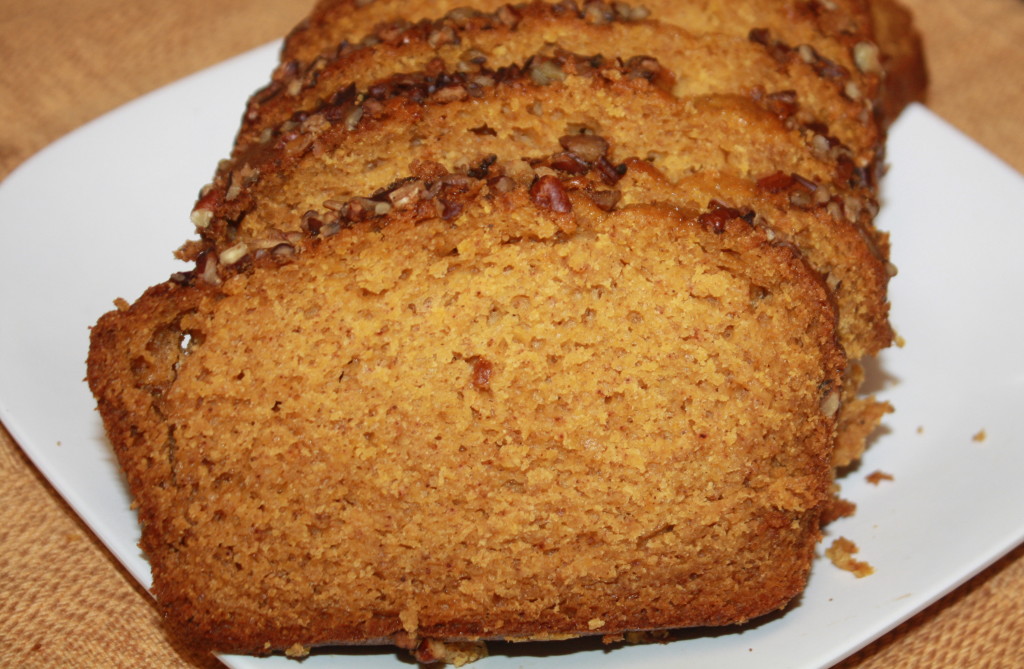 There are many reasons why I enjoy the fall season, but usually my excitement is focused on cooking and baking with seasonal ingredients. Pumpkin, apple, sweet potato and butternut squash are among my favorites. However, pumpkin is definitely at the top of my list.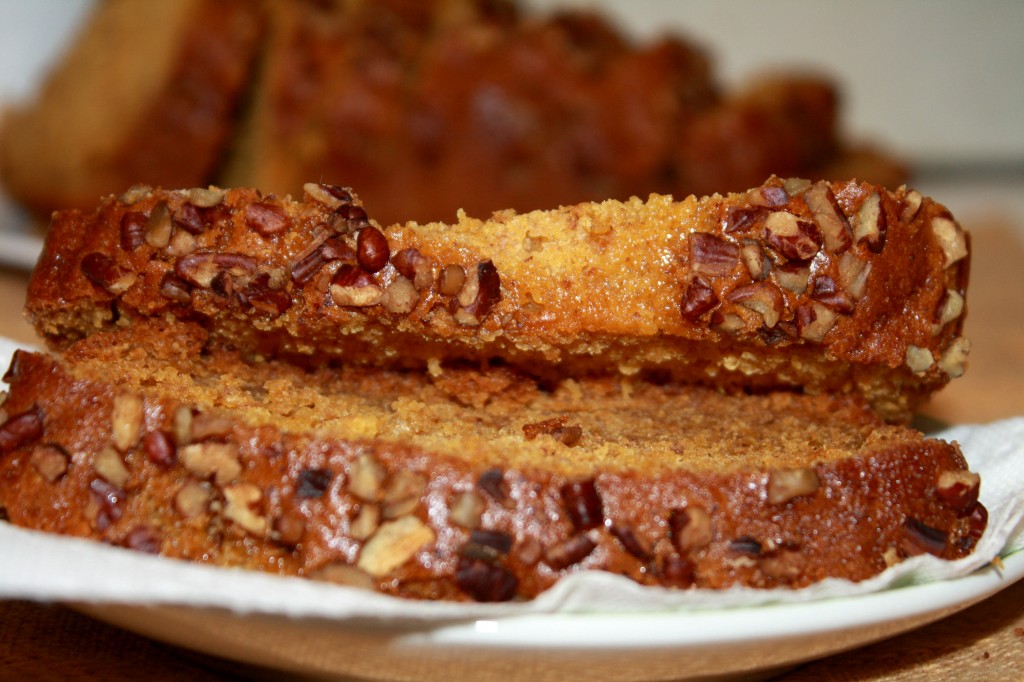 The smell of pumpkin bread baking is a daily occurrence in my house. Last weekend my mom made one of our favorite recipes: pumpkin bars with cream cheese frosting. This weekend it was my turn.  I've had this recipe bookmarked for quite some time and I was anxiously awaiting for the perfect time to make it. There are many recipes for pumpkin bread, but this will probably be my go-to for years to come. With or without nuts on top, this bread is moist, flavorful and the perfect welcoming of fall. However, the nuts definitely add extra crunch and flavor.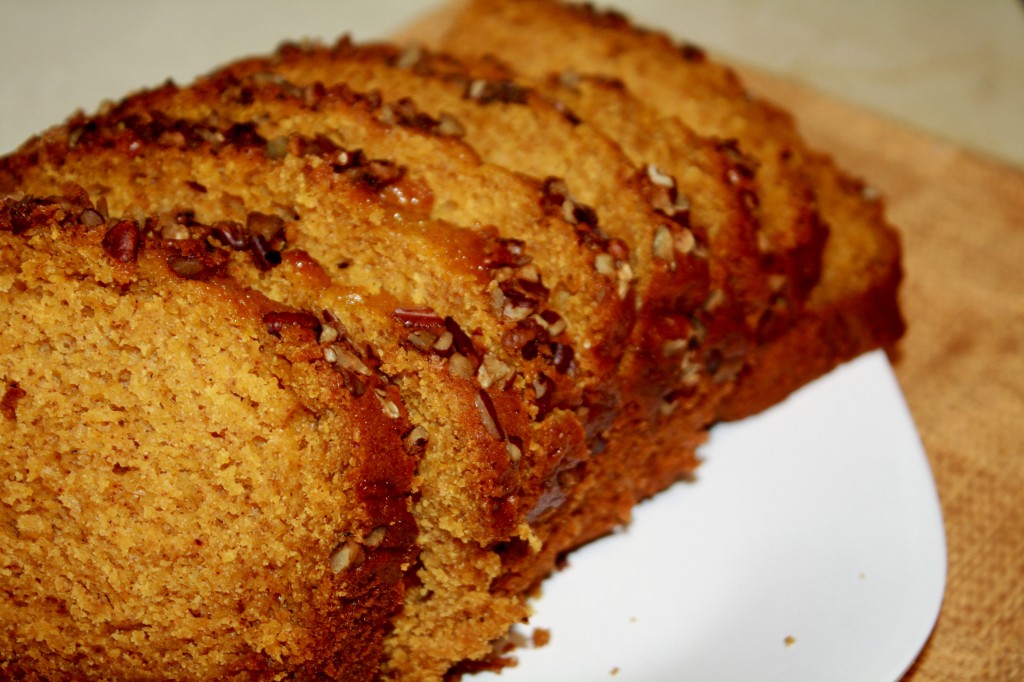 This recipe yields two delicious loaves of pumpkin bread – one to share and one to keep! As an alternative you could also freeze an extra loaf wrapped in plastic wrap for up to one month, but I recommend sharing – it's just too good not to share. My co-workers really raved about this recipe!
Pecan-topped Pumpkin Bread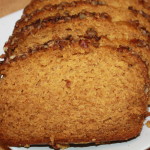 Adapted from, Cooking Light Everyday Baking
Yield :

2 9x5 inch loaves
Instructions
Preheat oven to 350°.
Lightly spoon flour into dry measuring cups; level with a knife. Combine flour and next 6 ingredients (through pumpkin pie spice) in a bowl.
Place sugar, eggs, egg whites, oil and buttermilk in a large bowl; beat with a mixer at high speed until well blended. Add 2/3 cup water and pumpkin, beating at low speed until blended. Add flour mixture to pumpkin mixture, beating at low speed just until combined.
Spoon batter into 2 (9 x 5-inch) loaf pans coated with cooking spray. Sprinkle pecans evenly over batter.
Bake at 350° for 1 hour or until a wooden pick inserted in center comes out clean. Be sure to check the bread after 40-50 minutes of baking; you may need to cover the bread with foil to prevent over-browning.
Cool 10 minutes in pans on a wire rack; remove from pans. Cool completely on wire rack.
NUTRITION FACTS (From CookingLight): CALORIES 198, FAT 6.6g (SAT 0.7g, MONO 3.6g, POLY 1.9g), PROTEIN 3.4g, CARBOHYDRATES 32.3g, FIBER 1.2g, CHOLESTEROL 18mg, SODIUM 287mg.
Print