"I read recipes the same way I read science fiction. I get to the end and say to myself "well, that's not going to happen." -Rita Rudner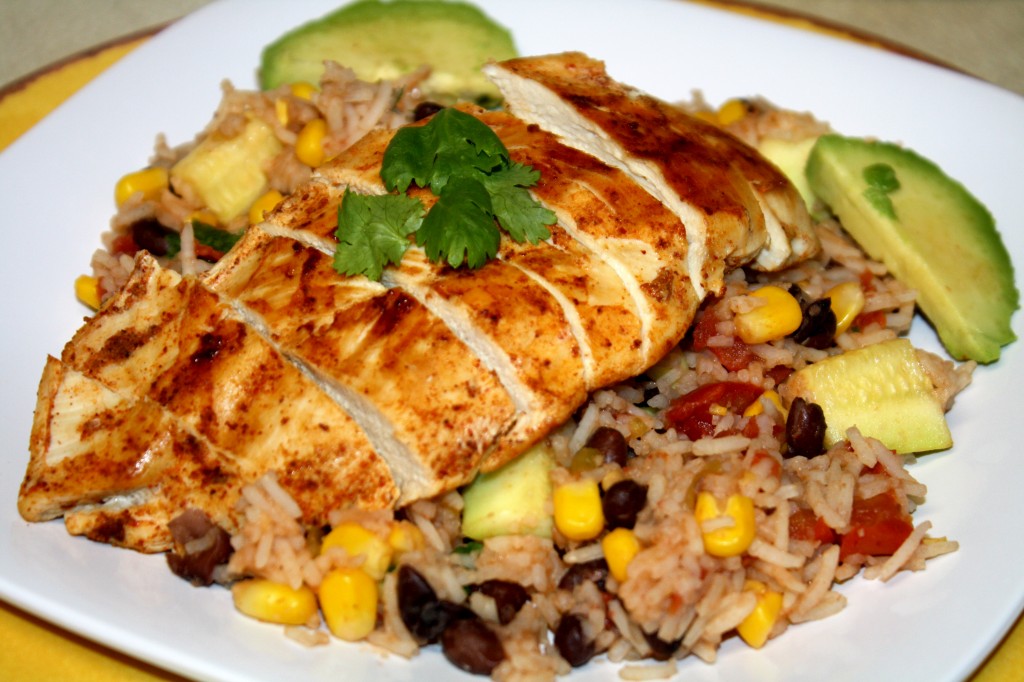 One of the main reasons I enjoy cooking at home is the fact that any recipe can altered, changed or modified to fit any dietary restrictions or accommodate any food allergies. I do enjoy going out to eat, but sometimes it fees more like a hassle, especially at restaurants where it seems like a sin to exclude one of the primary ingredients, like cheese or butter. More often than not I also have to ask what their version of "spicy" is and by the time I've finished ordering the waitress usually looks at me like I have four heads.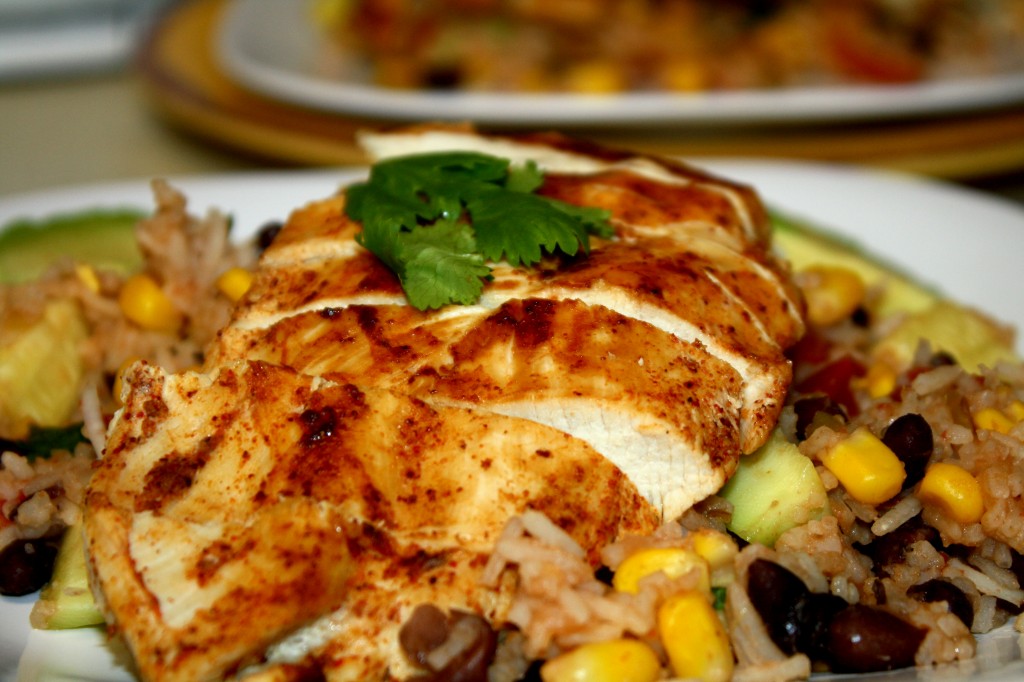 Luckily for me, I have fun in the kitchen and enjoy the time spent making a delicious meal. Experimentation is what being in the kitchen is all about. There are many recipes that I've tried and have turned out to be less than note-worthy, and then I'll make a recipe like this one and in an instant I know it will make many appearances on future menu plans.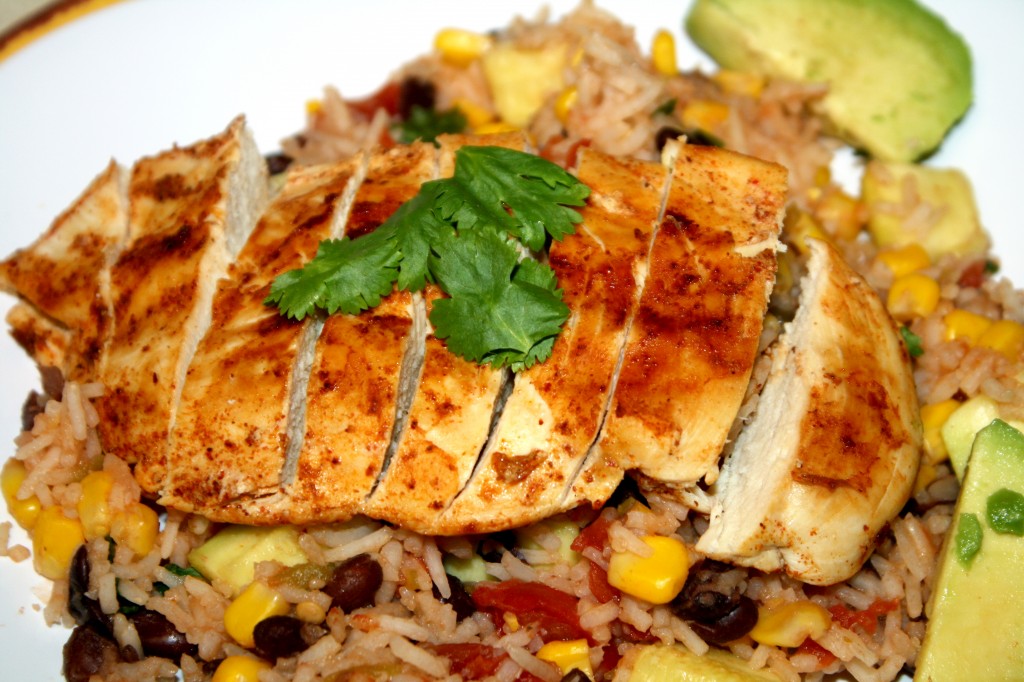 This recipe is perfect for summer grilling, and the chicken wasn't too spicy for me at all. The Baja rice would make a great side dish to any Mexican meal, because it incorporates a lot of traditional ingredients like black beans, green chiles (although I didn't use as many as the original recipe called for) and cilantro.
Spicy Grilled Chicken with Baja Black Beans and Rice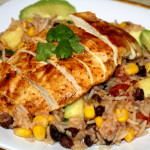 Adapted from, Better Homes & Gardens Mexican: All Time Favorites
Instructions
In a small bowl, combine chili powder, cumin, garlic powder, onion powder, and paprika. Rub evenly over all sides of the chicken breast halves. Set aside.
In a large pot, combine broth, corn, tomatoes, uncooked rice, beans, and chile peppers. Bring to a boil; reduce heat. Simmer, covered, for 12 minutes. Stir in zucchini. Cook, covered, for 3 to 5 minutes more or until zucchini is crisp-tender. Stir in cilantro.
Meanwhile, grill chicken breasts on a lightly greased rack of an uncovered grill directly over medium coals for 12 to 15 minutes or until tender and no longer pink, turning once halfway through grilling.
For a gas grill - preheat grill,reduce heat to medium. Place chicken on the lightly greased grill rack over heat. Cover & grill as above.
Transfer chicken to a cutting board. Let stand for 5 minutes; slice each breast half. Letting the chicken stand for a few minutes ensures that the juices will stay in the chicken when you cut into it.
Serve chicken with rice mixture. Top with avocado (if using) and garnish with more cilantro.
NUTRITION FACTS (from BH&G): CALORIES 355, FAT 2g (SAT. 0g), PROTEIN 31g, CARBOHYDRATES 54g, CHOLESTEROL 56mg, SODIUM 796mg.
Print