"I think if I've learned anything about friendship, it's to hang in, stay connected, fight for them, and let them fight for you. Don't walk away, don't be distracted, don't be too busy or tired, don't take them for granted. Friends are part of the glue that holds life and faith together." -Jon Katz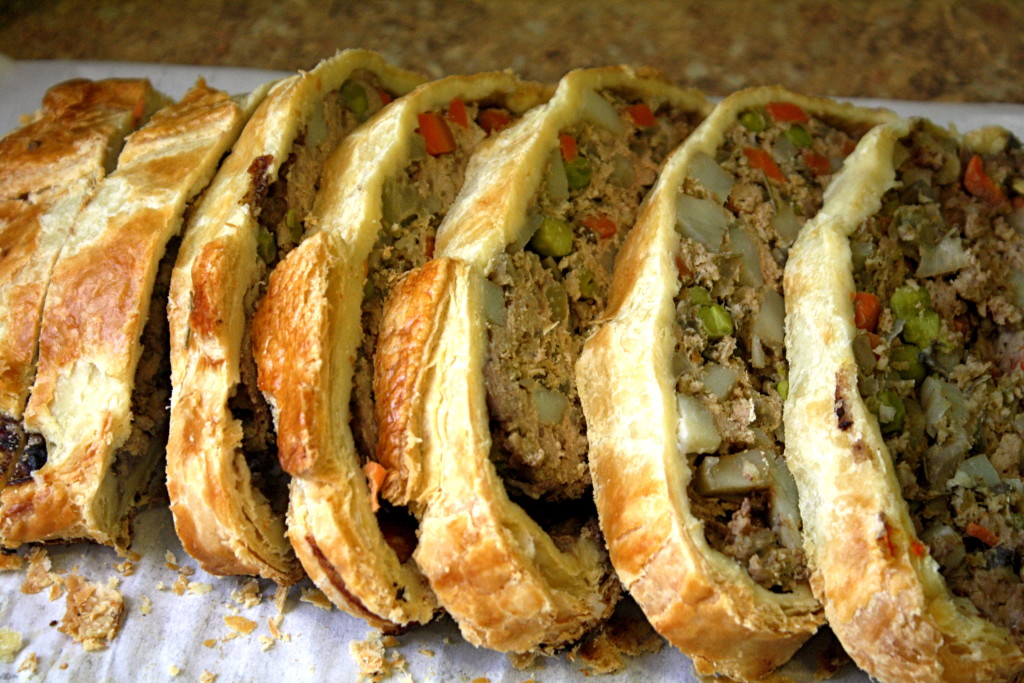 In my kitchen I have binders filled with my favorite recipes. Recipes collected from magazines, copied from cookbooks, and even photographs of recipe captured on my iphone. When I flip through the pages and read the recipes I not only remember how delicious these meals were when first prepared, but I remember the laughs shared between friends and the memories that we created.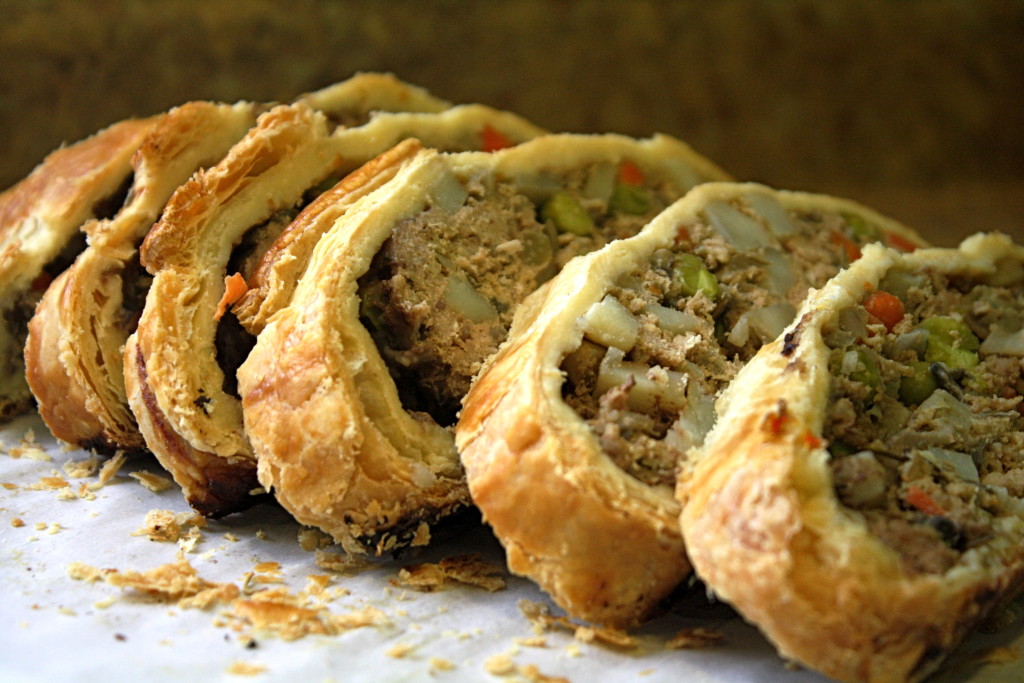 Last fall, Mo & I first ate this meal sitting at a dinner table in upstate New York with a group of friends that are more like family. After a long drive and eating road-trip food, it was welcoming to have a home cooked meal such as this. I opted for seconds and sipped on a glass of wine as I listened to Mo and his friends reminisce about growing up together. There was more to that night than eating a delicious meal, it was a night to be among true friends.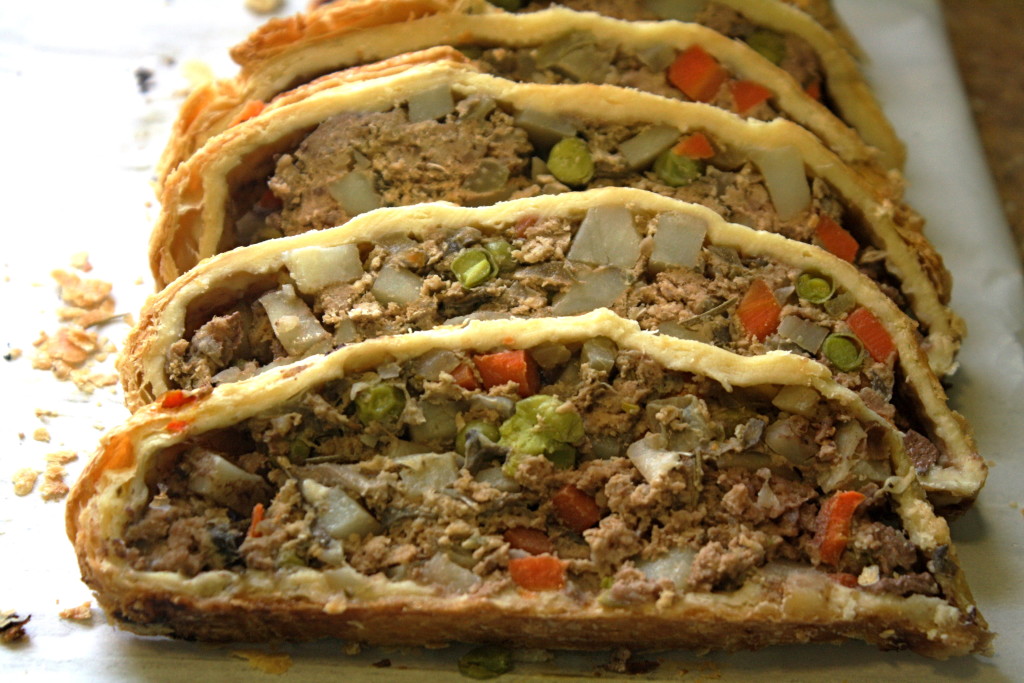 There are certain friends that bring out the best in us. In a world where we constantly question ourselves, it's refreshing to be in the company of those who love us and accept us as we are. Those of us who are lucky enough to sustain those relationships reap the benefits long after the plates have cleared. Those friends bring us back to what is really important in life: family, faith, and love. Even after we grow up, move away from our old lives, there are always those people that remind us of where we came from. Those are the friends we can always reconnect with, regardless of how much time has passed.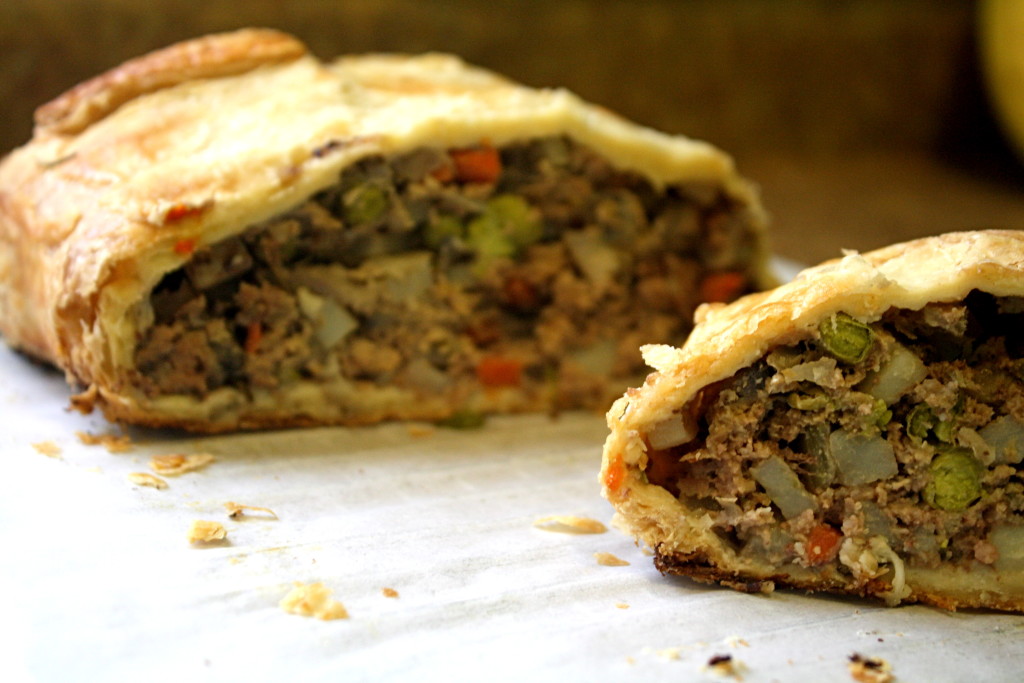 This recipe will always generate happy memories for Mo & I. More recently, I made this recipe for Valentine's Day, as I wanted to make something special to celebrate our first holiday as an engaged couple! It tasted exactly how I remembered and we both had seconds this time around.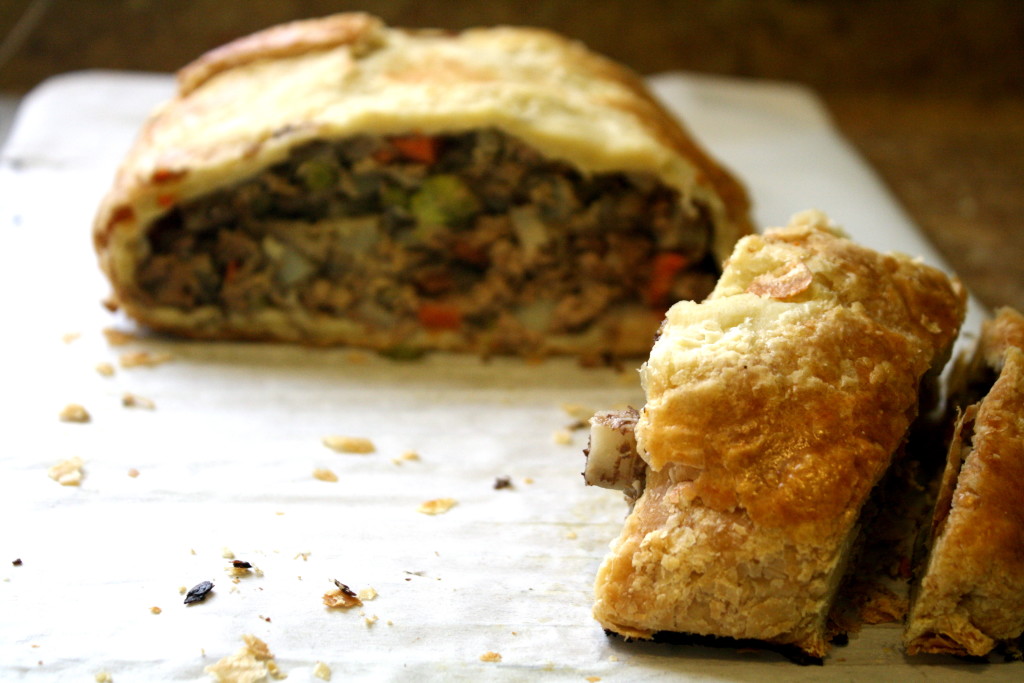 Beef wellington is traditionally made with a whole tenderloin, which is wrapped and baked in a puff pastry. Since this was my first time making beef wellington, I thought I'd use a more "beginner-friendly" version. Using a mixture of ground beef and vegetables makes the process easier. I was also surprised by how easy it was to use puff pastry.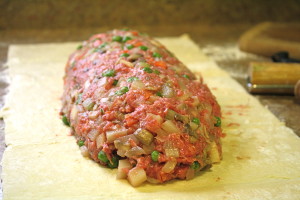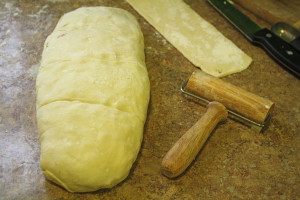 I thawed my puff pastry for about 30 minutes at room temperature. The brand I bought came in folded sheets. If there are any tears as you unfold the puff pastry you can use a little water and then gently pinch the pastry back together. I had a few leftover scraps after covering the beef and used small cookie cutters to make some hearts to put on top – it was a fun twist for our Valentine's dinner.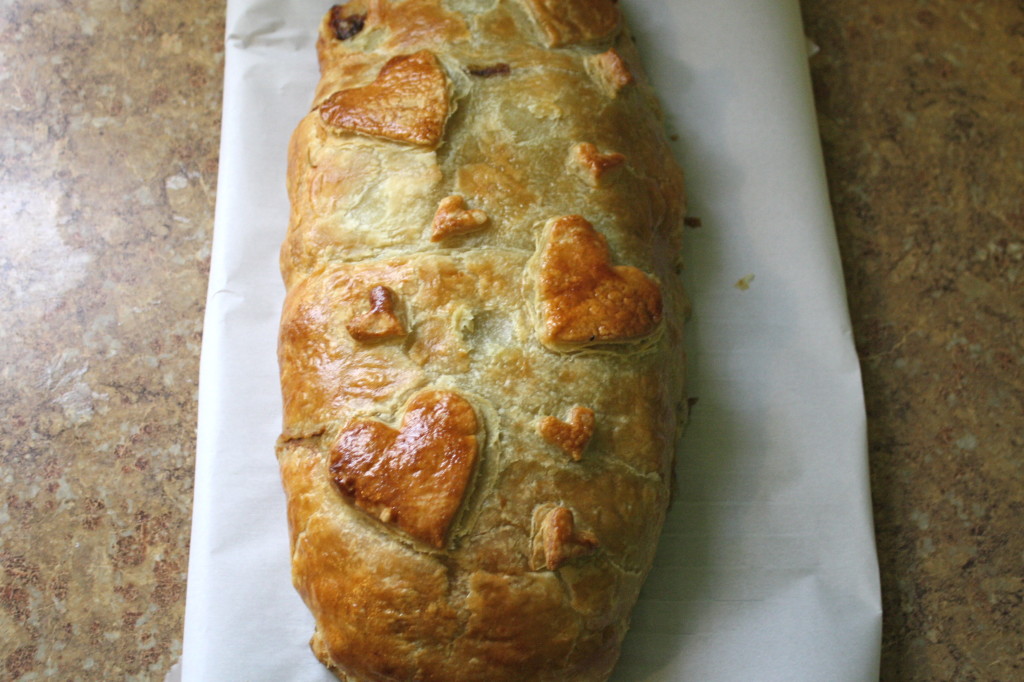 I'm extremely thankful for the friends we have, the memories we create, and the recipes I collect to remember them by. Ending a day with a full belly is wonderful, but ending a day with a full heart is a blessing.
Ground Beef Wellington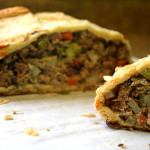 Adapted from, Jamie Oliver's Food Revolution 
Instructions
Preheat oven to 350

°

F and remove the puff pastry from the freezer, thaw at room temperature. Prepare a baking sheet with aluminum foil and coat with cooking spray.
Pour two tablespoons of olive oil in a large skillet over medium-high heat. Place chopped vegetables, chopped potato and minced garlic into the pan. Saute until vegetables are tender and onions are translucent (about 5 minutes).
Transfer vegetable mixture into a large bowl and cool completely.
In a small bowl, gently whisk the egg.
Once the vegetable mixture is cool, add the ground beef, frozen peas and half of the beaten egg (reserving the rest of the egg for the pastry). Mix together until the ingredients are evenly distributed, adding salt and pepper, if desired.
Dust a clean work surface with a handful of flour and roll out the puff pastry to 1/4 inch thickness. Shape the beef mixture into a log and place it on the rolled out puff pastry sheet. Brush the edges of the puff pastry with the reserved egg.
Gently roll up the sides of the pastry over the log. You can let the sides overlap or you can pinch the ends together (you can use water to help seal it). Fold the ends of the pastry (like folding a sandwich wrap). Brush the top and sides of the pastry with the remaining egg. Place the beef wellington on the prepared baking sheet, seam side down.
Bake the beef wellington in the preheated oven for 45 minutes to an hour until crust is golden.
Slice beef wellington into 8-12 portions, depending on what size you prefer.
NUTRITION FACTS (From MyFitnessPal): Yield: 8 servings, CALORIES 445, FAT 26g (SAT. 11g, MONO. 5g, POLY. 1g), PROTEIN 17g, CARBOHYDRATES 39g, FIBER 4g, SUGARS 5g, CHOLESTEROL 52mg, SODIM 370mg.
Print