One of the very nicest things about life is the way we must regularly stop whatever it is we are doing and devote our attention to eating.
– Luciano Pavarotti and William Wright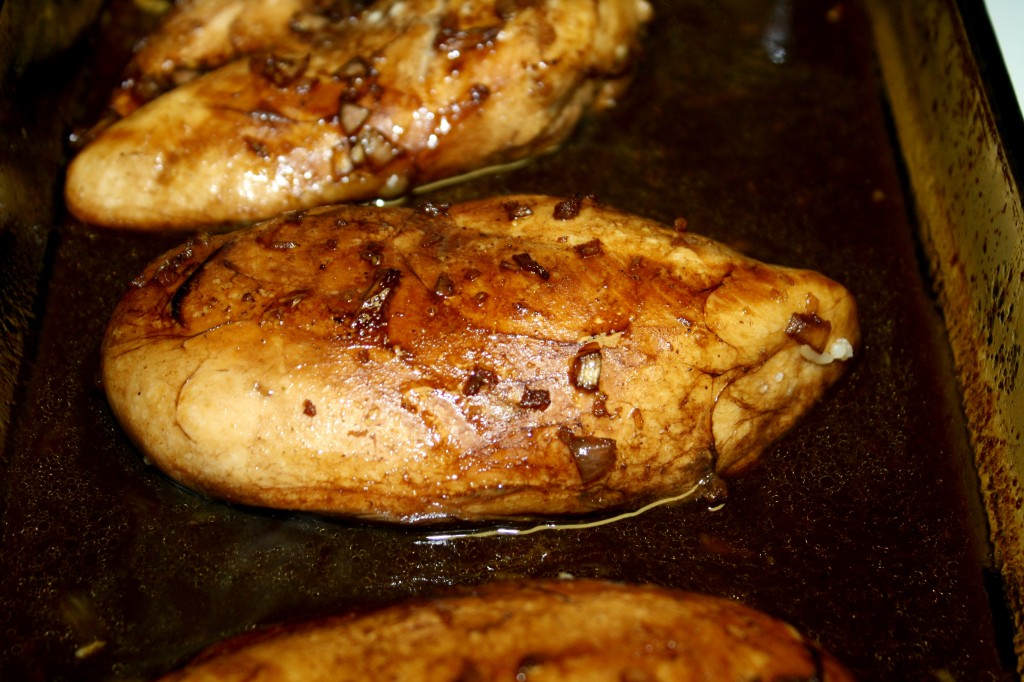 No matter how busy the days are I believe it's important to take the time to make a delicious meal, and delicious meals can be made without stressing over complicated ingredients and being stuck in the kitchen for hours – because really, who has the time for that?
On the days I know I'm going to be strapped for time and I'm running back and forth from school and work I try to plan a meal that I can prep in the morning and just place in the oven when I get home. This recipe does exactly that! Prepare the marinade in the morning, let the chicken marinate throughout the day and as soon as you get home you're good to go. Little preparation, big flavor = great weeknight recipe.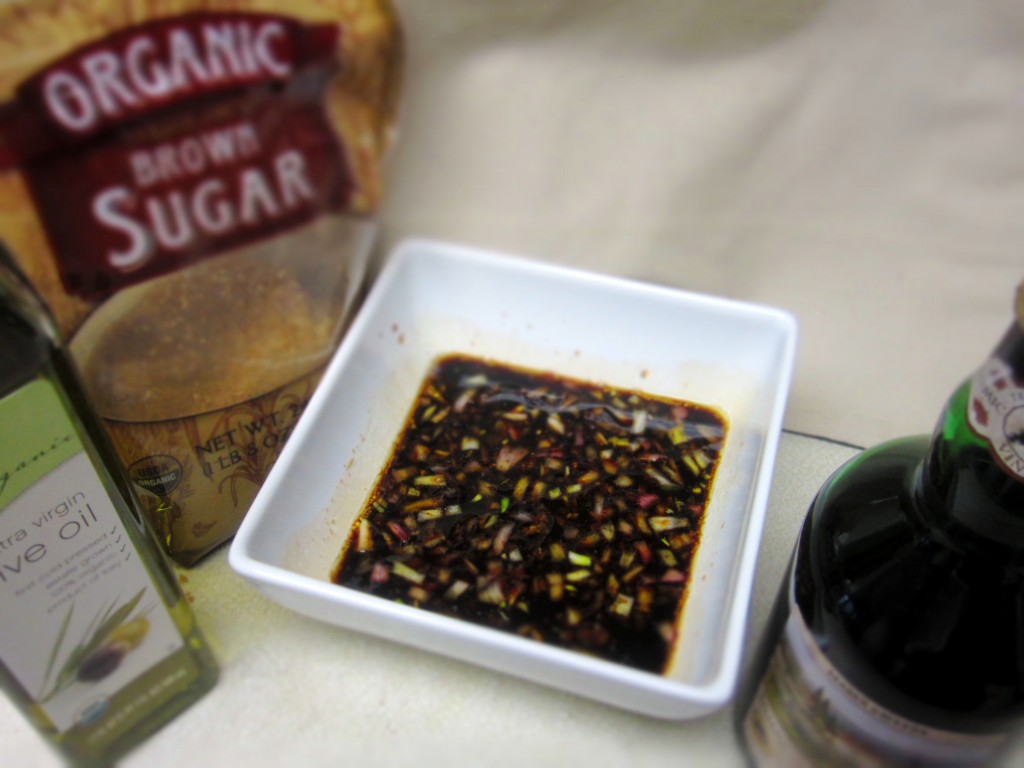 This marinade comes together in minutes – even less if you buy pre-chopped garlic & shallots.  As with many items, when choosing balsamic vinegar it's important to read the label because there are a lot of bottles out there with artificial ingredients.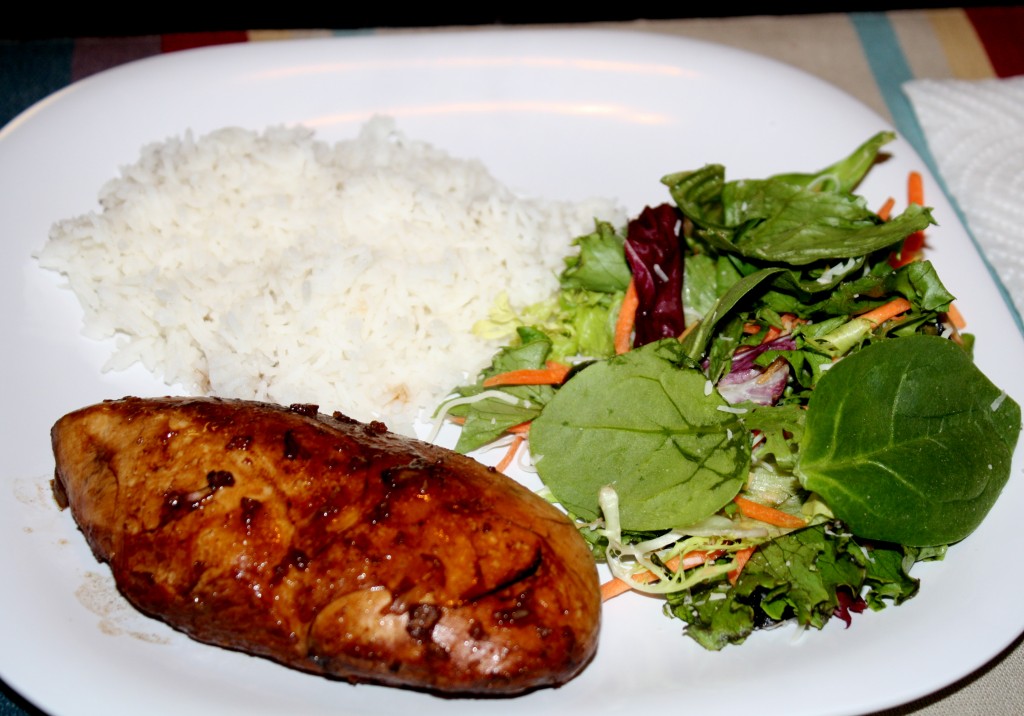 Balsamic Chicken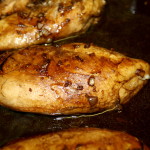 Adapted from Cooking Light Magazine, January/February 2012
Instructions
Combine balsamic vinegar, low-sodium soy sauce, minced shallots, brown sugar, garlic and olive oil in small bowl. Place 4 (6oz) chicken breast halves in a zip-top plastic bag. Add vinegar mixture and seal. Marinate in refrigerator at least 1 hour.
Preheat oven to 400 degrees F. Remove chicken from bag; reserve marinade.
Place marinade in a small, heavy saucepan over medium heat; bring to boil. Boil 2 minutes or until syrupy, stirring frequently. Remove from heat; divide mixture in half.
Heat a large oven proof skillet over medium-high heat. Add 1 tablespoon olive oil; swirl. Add chicken; saute 4 minutes. Turn chicken over; brush with half of vinegar mixture.
Bake at 400 degrees F for 8 minutes or until done. Remove chicken from oven, brush with remaining vinegar mixture and serve.
Nutrition Facts: Serves 4 (serving size 1 breast half) CALORIES 320 FAT 8.9g (sat 1.5g) SODIUM 510 mg
Print